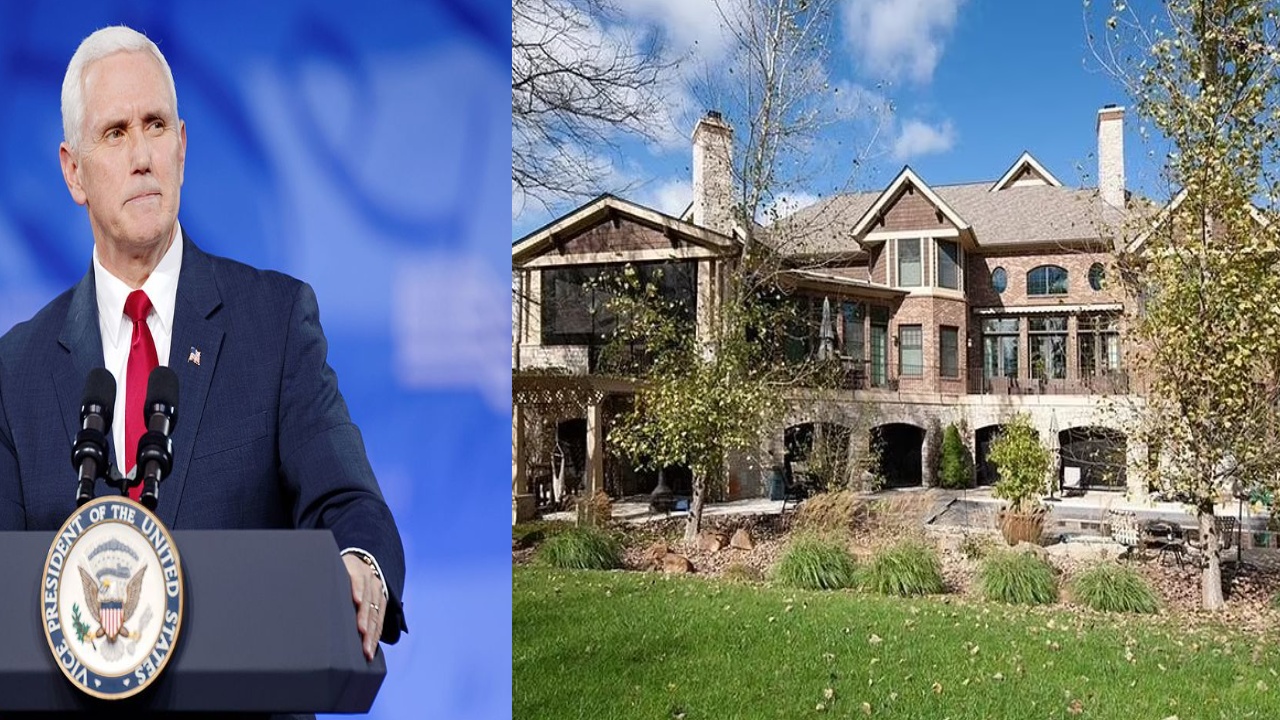 Former Vice President Mike Pence has bought a luxurious $1.93 million home in Indiana last month. They have moved away from the hustle and bustle of Washington DC to an upscale location in Carmel, Hamilton County, Indiana. The former vice president's final days in DC were rather tumultuous as the pro-Trump violent supporters had targeted him when they stormed the Capitol, but he and the rest of Congress were taken to safety by the Capitol Police. After January 6, he spent his post vice-president days quietly in DC before moving home.
Property records indicate that 62-year-old Pence bought a huge property which is 10,300 square feet and the entire estate encompasses five acres of lands with many private amenities.
According to the house listing, it has
7 bedrooms
7 and 1/2 bathrooms
A formal dining room
A study with wood paneling
A few living spaces
A bar area
A kitchen
A butler's pantry
A covered patio and BBQ area
An indoor pool
A fitness room
A media room
An indoor basketball court
4 garages
The house had a spiral staircase inside those leads to the second floor. The main living room is of double height and there are other living spaces interspersed throughout the property.
The outer area consists of expansive grounds, and a boat dock that looks out into a large pond. There is also an indoor porch which is screened.
Pence and Karen have moved into the property as first reported by the Indy Star. When he was the Vice President the couple lived in the official residence in the Naval Observatory. After their four-year term was completed, they moved to a rental property in Virginia. He had said that he would be moving home to Indiana in a speech on inauguration day.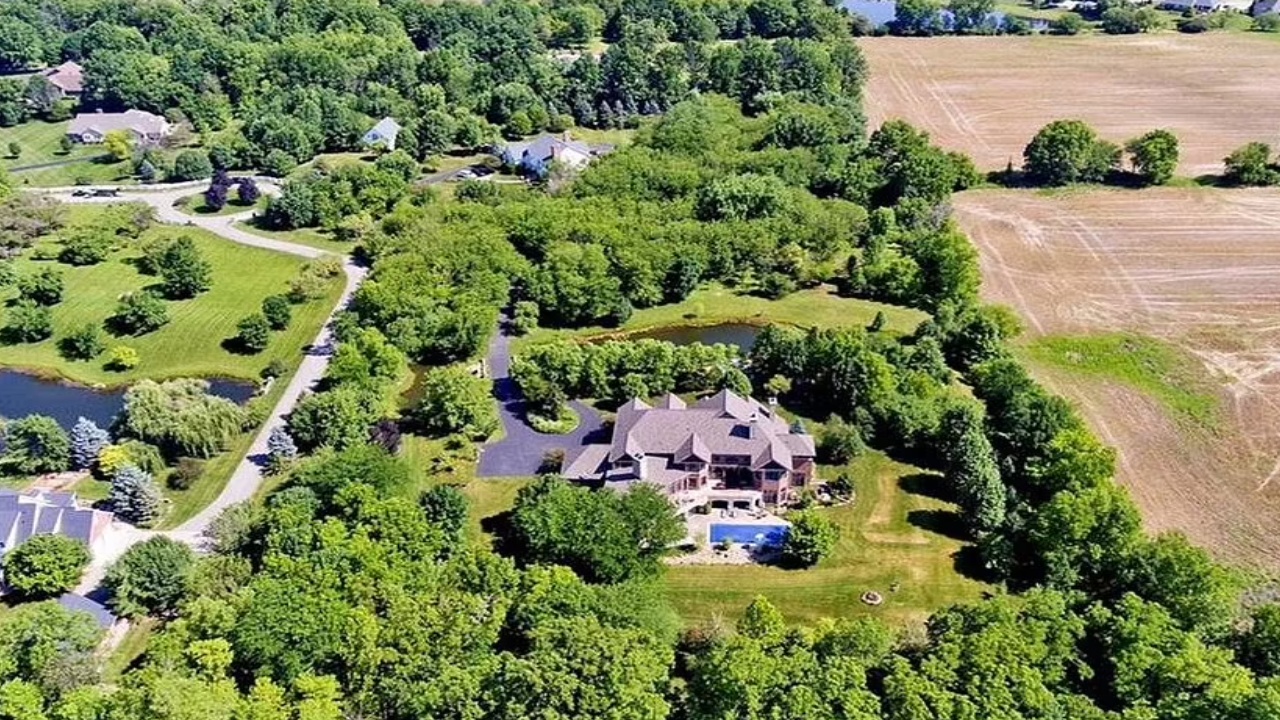 It was reported that he paid above the asking price which was $1.8 million. The property reportedly came on sale in the April and Pence bought it in May. Last month, in a statement to USA Today Karen Pence had said  that there was no place like home and "Indiana is home."
According to the New York Post, on June 3 Mike Pence said that he has remained in touch with former president Donald Trump and spoken to him "many times." Although he acknowledged that he did not see "eye to eye" on January 6, he said that the Republicans "must move forward united." Earlier, in April, he had indicated that he would put a bid for the 2024 presidential elections.
Photo-
Photo Credit Realtor.com