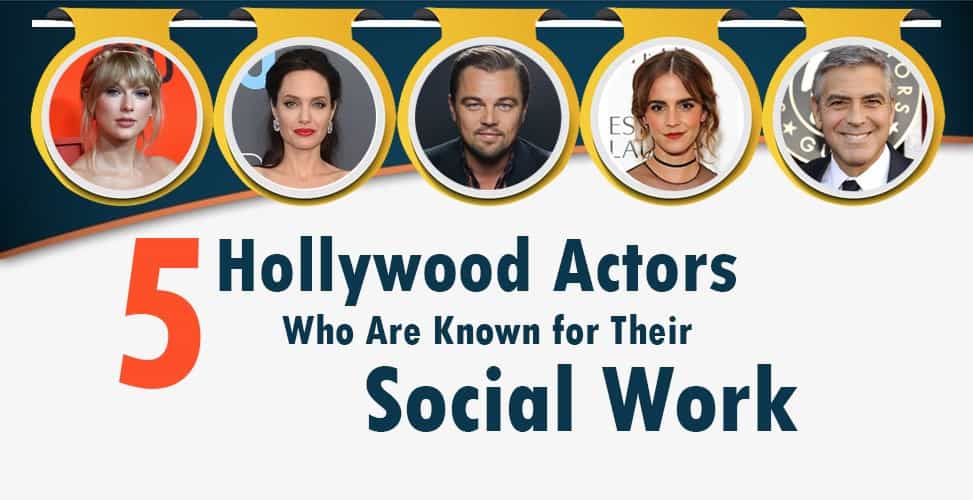 Everyone does not recognize the responsibility that comes along with power and success. A select few celebrities realize their responsibility that is part and parcel of the status they hold in society. They inspire us to do our part no matter how small it is so because you never know the impact a single wave has on an ocean. Hearing about their successful career is motivating but finding out about their work for humanity is genuinely awe-inspiring. The social work these celebs do will surprise you and turn you into an even bigger fan.
Taylor Swift
Apart from being an international heartthrob who everybody relates to, Taylor Swift does immense charity work. The American singer-songwriter started young and worked to improve the conditions of people in need. She donated $1 million during the floods of Louisiana and $50,000 to a younger cancer-fighting fan. She also contributes quite often to orphanages and hospitals as part of her charity work.
Angelina Jolie
Angelina Jolie's social work is known far and wide, and her list of charity work is endless. Apart from being the most beautiful woman in the world, she is an inspiration to all humans. In 2001, she joined the United States High Commissioner of Refugees as a brand ambassador and worked with Syrian refugee families to look for long-term solutions for the resolution of conflicts in the war-torn country.
Leonardo Di Caprio
Leonardo is exceptionally passionate about the environment and established his foundation in 1988, which develops plans for improvement and protection of endangered species. He often promotes his cause on social media platforms and sponsors the efforts of those working towards the same reason.
Emma Watson
At a young age, Emma has known the heights of success, which made her empowered to talk about gender equality and feminism. She is the presnet UN Women Goodwill Ambassador and has launched the #HeforShe campaign and changed feminism's perspective by defining it as equal rights for men and women.
George Clooney
George Clooney uses his platform to create awareness about a social cause. He recently raised a million dollars for the southern poverty law center to help them fight hate crimes. He works closely with other celebs to eliminate the genocide happening in Sudan.
These celebrities are the personification of inspiration, so let's take some from them and do our bit for our home and community.