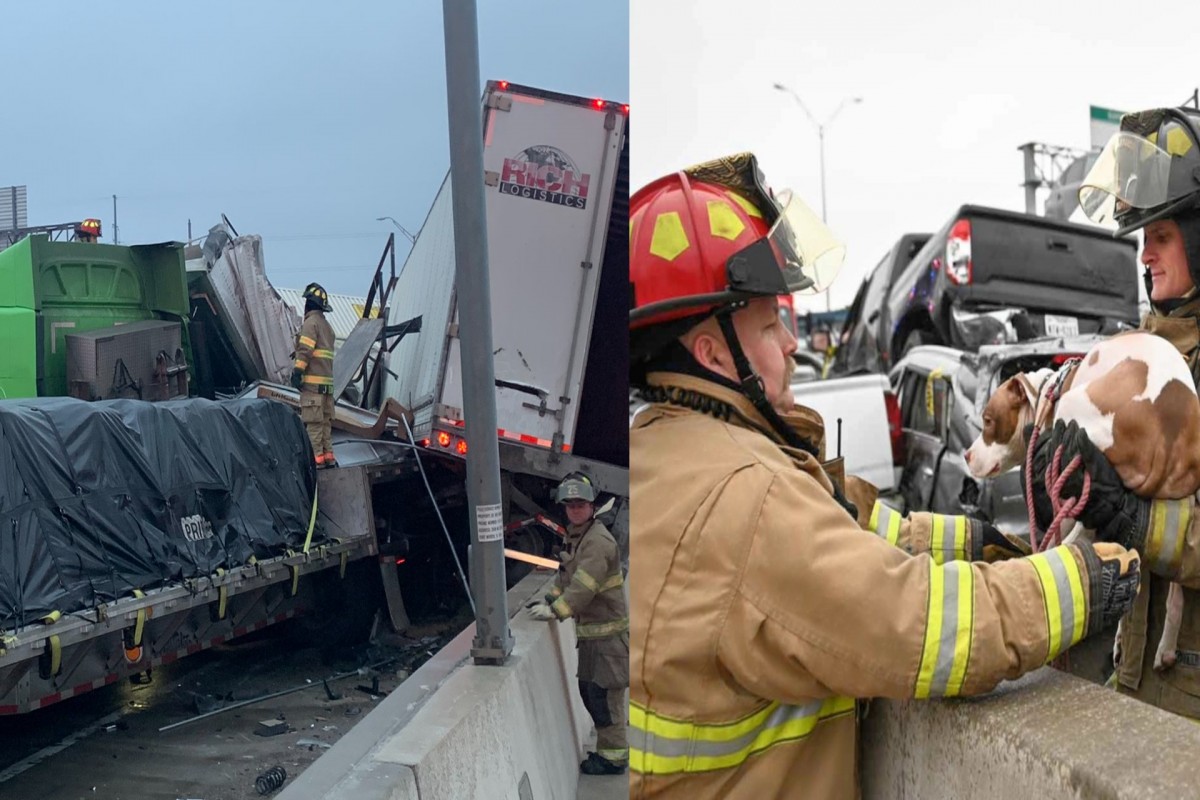 The Fort Worth Police Department confirmed that at least six people died and at least 36 people were transported to hospitals and that a total of 65 people sought medical attention from the crash.
"This was not a fender-bender," Fort Worth Fire Department spokesperson Mike Drivdahl said. "This is a major catastrophe."
MCI alert. 1601 N Freeway. Multiple vehicles involved. Multiple people trapped. More details to follow. PIO responding.

— Fort Worth Fire Department (@FortWorthFire) February 11, 2021
Pileup in Fort Worth this morning. Stay safe out there y'all. Roads are going to be dangerous for the next week. pic.twitter.com/U3Hcy2iCIN

— Hermilo Gonzalez (@Morocazo) February 11, 2021
Officials Thursday afternoon said they searched every car possible for anyone still trapped, and they believe everyone has been extricated.
"There were multiple people that were trapped within the confines of their vehicles and requiring the use of hydraulic rescue equipment to successfully extricate them," said Fort Worth Fire Chief Jim Davis.
In a news conference from I-35W around 10:20 a.m., Fort Worth police spokesman Daniel Segura said the scene remained active and drivers should avoid the area. First responders, including firefighters and MedStar medics, were continuing to make sure all victims on the highway had been attended to.
"I would like to ask everyone please keep in your prayers the family members of the loved ones who have lost their lives in this tragic accident," Segura said.