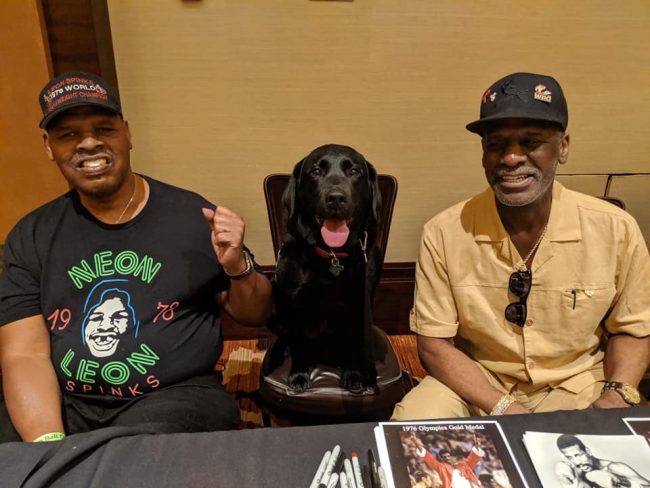 Boxing legend, Leon Spinks, who once defeated the one of the greatest boxing legend ever —Mohammed Ali, succumbed to his illness on Friday according to his representative. The 67-year old boxing star had a long battle with prostrate cancer.
Leon Spinks won a gold medal at the 1976 Montreal Olympics when he was part of the U.S. Boxing team that included his brother Michael Spinks and other legends This team was a legendary one in U.S. boxing history and won a total of five gold medals and one silver and one bronze medal. Spinks won a gold medal for Team U.S.A. at the Olympics when he defeated Cuban Sixto Soria and won the light heavyweight division.
He distinguished himself as a young 24-year old who defeated the then 36-year old Muhammed Ali in Las Vegas on February 15, 1978.
When asked to comment he made a memorable one saying, "I am not the Greatest. Just the latest."
The gap-toothed happy go lucky boxer unfortunately lost when he met Ali in a rematch in New Orleans. This  event, which was televised live in Prime Time on TV channel ABC, had a record audience of 93 million.
He married Brenda and they had 2 sons: one of whom Cory is a boxing legend in his own right and the other Leon Calvin was also a boxer, who was unfortunately murdered in 2017, in East St. Louis Missouri.
Spinks was a great boxer and so was his brother Michael and his son Cory. His son Cory is a welterweight champion. The father and son duo are the only such combination to have held the lineal championship in their weight class. In 2017, he was inducted into the Nevada Boxing Hall of Fame.
Leon Spinks had a tumultuous life. He managed to lose a lot of his amassed fortune through reckless spending. He also suffered from ill health and was diagnosed with cancer but always flashed a smile when he was recognized by fans or the media and held onto his good nature till the end.
Image Credit Twitter