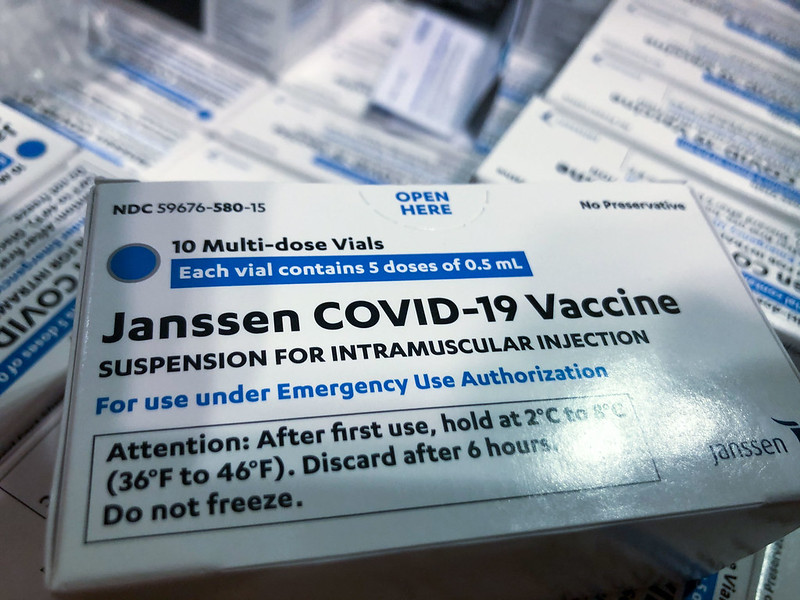 FDA finds  unsanitary conditions and violations for  peeling paint, debris among problems at U.S. plant producing J&J COVID-19 vaccine.As of April 12, more than 6.8 million doses of the Johnson & Johnson (Janssen) vaccine have been administered in the U.S. Johnson & Johnson looks to widen their global supply chain to produce the COVID-19 vaccine.
The U.S. Food and Drug Administration takes its responsibility to ensure medical product quality, safety and effectiveness very seriously. The American public puts its trust in the agency to ensure that all medical products, including COVID-19 vaccines, meet the agency's standards for quality, safety and effectiveness.
The FDA recently completed an inspection of Emergent BioSolutions, a proposed manufacturing facility for the Johnson & Johnson COVID-19 Vaccine. The inspections occurred between April 12, and April 20.
As Johnson & Johnson announced last month that  the FDA has not authorized this facility to manufacture or distribute any of Johnson & Johnson's COVID-19 Vaccine or components and as of now, no COVID-19 vaccines manufactured at this plant has been distributed for use in the U.S.
However, the FDA has discovered a long list of issues including peeling paint, poor sanitation and brown and black substances on surfaces. The FDA has a report that was published about the Emergent Biosolutions facility in a 12- page report. The plant seeks to gain regulatory authorization to manufacture the Johnson & Johnson vaccine at this location.
The FDA found cross contamination of COVID-19 vaccines between the Astra, Zeneca and Johnson and Johnson vaccine. Production of the AstraZeneca vaccine,  not yet authorized for use in the United States, was previously halted at the Emergent plant after ingredients from that shot contaminated a batch J&J vaccine, ruining millions of doses.
The FDA also found that there was a lack of reporting to show  the vaccine it was producing met quality standards. In addition, they found that there was  negligent training for personnel to avoid this very issue of contamination. FDA report cited  security video footage of the staff producing the vaccine holding and discarding  unsealed bags of medical waste around the facility, bringing it into contact with containers of material used in manufacturing.
The inspection also found walls in the facility that had a brown substance on it. The FDA cited  that the cleaning equipment was not of the proper size for proper cleaning and maintenance.  Employees logins were not documented when gown removal and showering were required when entering and leaving a sterile manufacturing space.
The FDA has ruled to halt production of the vaccine at Emergent Biosolutions facility while it rectifies these citations. Johnson & Johnson will work with regulators to ensure all issues are promptly dealt with.
Photo:New York National Guard