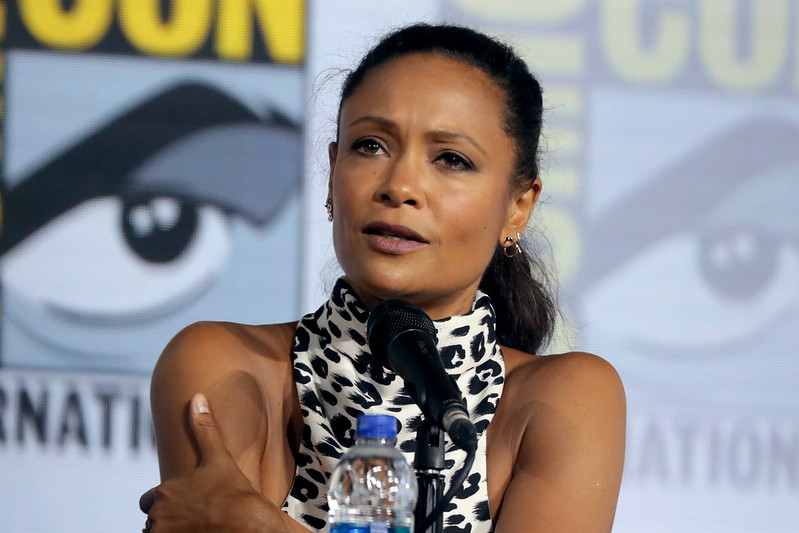 Thandie Newton wants to revert to the correct spelling of her name – Thandiwe. The actress who is 48 years old play the character called Thandiwe in the 1990 film called 'Flirting'.  In the credits her name was misspelled as  Thandie. She said: "That's my name. It's always been my name. I'm taking back what's mine."
Newton grew up in Penzance, Cornwall, where her parents  are mixed. Her father is white British. And her mother is black, from Zimbabwe.
From  2016, Newton Thaniwe  Madam Maeve Millay, in the HBO science fiction-western series Westworld where she earned a Primetime Emmy Award for Outstanding Supporting Actress in a Drama Series. She also won  two Critics Choice Awards, a Golden Globe Award, Saturn Award, and Screen Actors Guild Award nominations.
Newton starred in roles, such as the title character in Beloved (1998), Nyah Nordoff-Hall in Mission: Impossible 2 (2000), Christine in Crash (2004), for which she received a BAFTA Award for Best Actress in a Supporting Role, Linda in The Pursuit of Happyness (2006), Stella in RockNRolla (2008)
Photo Credit-Gage Skidmore     
Thandie Newton speaking at the 2019 San Diego Comic Con International, for "Westworld", at the San Diego Convention Center in San Diego, California.