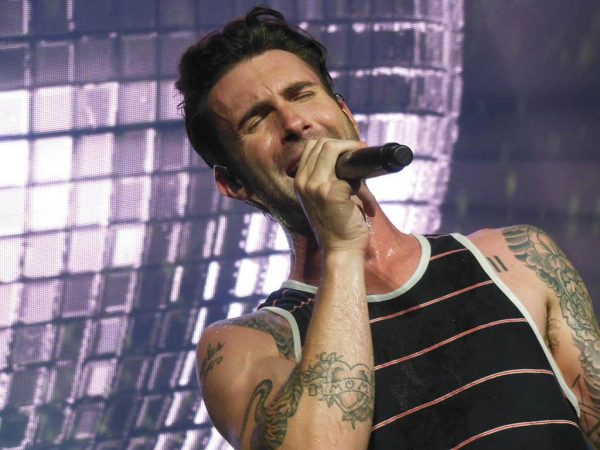 Maroon 5 singer Adam Levine disappointed fans, costars and budding singers when he said that he would not return to The Voice as a coach. The Girls Like You singer was asked by a fan, "Come back to The Voice?". He replied, "No thank you?"
On Monday, December 28, he said that he would pass if he was offered the opportunity of becoming a coach once again on the show. He had been a part of the NBC show for 16 seasons. He decided to leave The Voice in 2017 but didn't give a reason except to hint that he wanted to spend time with his family. Later on, he acknowledged that the show made him a household name.
Before he quit, he was already a dad to Dusty Rose 4 and Gio Grace 2. He and his 'baby' Behati Prinsloo, a Victoria's Secret model, were married in 2014. They are planning on expanding their family as Levine wants five, but Prinsloo said that she now thinks "three or four will be good." Adam said that he feels shy performing in front of his daughters despite his three Grammy awards.
However, he was not shy making fun of his fellow buddy on the musical show, Blake Shelton. When asked if he missed Blake Shelton, he replied, "Blake who?" He continued in the same manner when asked to name his "favorite" Shelton album. He acted as if he didn't know what the user was asking him and joked, "Who is this Blake you speak of?"