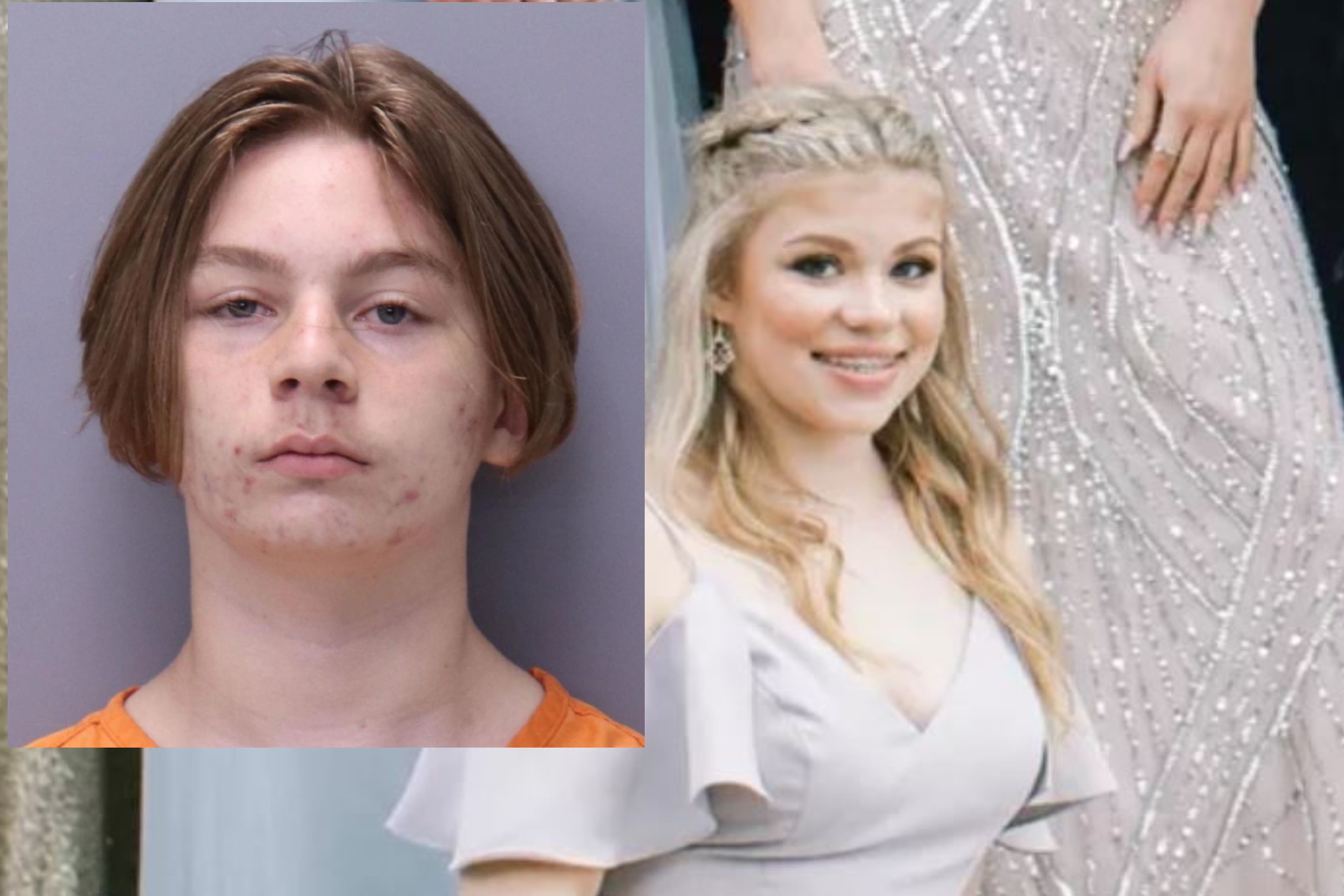 Alden Fucci, 14, a former classmate of Tristyn will spend the rest of his life in prison after prosecutors opted to charge him as an adult with premeditated first-degree murder in Tristyn Baily's horrific murder at the tender age of thirteen. Tristyn was a student at Patriot Oaks Academy in St. Johns, Florida.
There are no words to describe one of the most horrific crimes in American history by a minor. On Mother's Day 2021, Tristyn Bailey, a pupil at Patriot Oaks Academy in St. Johns, Florida, was discovered dead in the woods close to her home. She had suffered 114 stabbings. Aiden Fucci, a classmate, admitted to killing her last month.
The police discovered things at Fucci's residence while carrying out a search warrant that tested positive for blood. Bailey's death was charged as first-degree murder after Aiden Fucci, then 14, was taken into custody. Just before jury selection was to start, in February 2023. Fucci switched to a guilty plea. He will now receive a minimum 40-year life sentence.
Police claimed they discovered a hunting knife thought to be the murder weapon in a nearby pond along with his bloodied clothing.
Fucci was brought to the sheriff's office for an interrogation. His mother made a comment about the footage showing him carrying his shoes while in the room. Fucci admitted to taking his shoes off because his feet hurt.
When police used a search warrant to examine Fucci's residence, they discovered clothing that matched the outfit seen on the surveillance footage. According to the report, some of the objects tested positive for blood.
Blood was found on the clothes in Alden's bedroom. Crystal Smith, Fucci's mother, was charged with tampering with evidence in her son's homicide case by purportedly wiping blood off his pants.
According to the arrest report, at about 1:45 a.m., two teenagers were seen on security footage traveling east on Saddlestone Drive. The camera later showed just one guy strolling west at approximately 3:27 a.m. while carrying a pair of shoes.
Bailey was discovered dead on the southern end of a retention pond, to the east of the Saddlestone Drive cul-de-sac. According to the police report, she looked to have serious head injuries and other injuries to her body.
Aiden had a troubled childhood. Years before Aiden Fucci "stabbed classmate Tristyn Bailey to death," his father Jason was sentenced to prison for child abuse.
Stacy Bailey said of her daughter's killer at his sentencing hearing, "Please do not for one second think that he could be rehabilitated at any point. He is beyond saving."
Celebrity News Update— Premier Jewelry designer and manufacturer fashion house  ParisJewelry.com  has started manufacturing a new custom line of celebrity jewelry designs with 30% Off and Free Shipping. Replenish Your Body- Refilter Your Health with  OrganicGreek.com  Vitamin Bottles, Vitamins and Herbs. Become a  WebFans  Creator and Influencer.
Husband of Murdered Microsoft Exec's Ex-Wife Arrested for Murder After Allegedly Hiring Hitman