Becoming a video editing professional is no easy task. Luckily for you, this definitive guide will guide you through the process.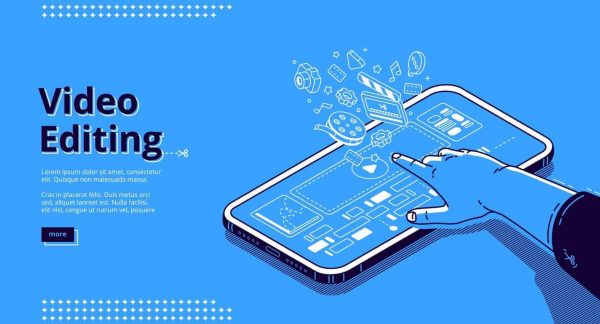 All You Need to Know to Become a Video Editing Professional
Becoming a video editing professional is not only a fun career – it's a lucrative one. Studies show that seasoned video editors make upwards of $40 per hour, which is quite the pay considering you don't need a degree to work as an editor.
Sure, if you want to work as a media representative, you might need a bachelor's degree – but most video editing professionals are self-made. If you're going to become a professional video editor, you'll need some time, money, and determination.
Rome wasn't built in a day, so if you want to become a master of your trade, you'll want to start with this article.
Getting Over the Basics
Like any trade, there are a couple of basics that you need to learn before editing. Getting the best software available and boosting up your PC's performance might be tempting – you need to start small.
Humans are highly visual creatures, so you're far more likely to retain important information if it has a moving picture attached to it. Lucky for you, websites such as YouTube are chock full of tutorials for aspiring video editors.
Another redeeming feature of YouTube video editing videos is that they're entirely free. If you want to become great, prepare to learn from the greats. While YT won't likely make you a professional, you can learn quite a lot of the essentials.
Read blogs, watch videos, and find articles based around the topic of video editing. That will give you the push you need to delve deeper into the profession.
Prepare for The Costs
Now, this is one of the most underestimated requirements of video editing. We all know that you need a pretty powerful PC to run professional video editing software, but people underestimate the cost of the software as well.
When combined, the hardware and software required for professional video editing don't come cheap. If you can't afford high-end software, there are many free options on the internet. Even if they're not nearly as powerful as the premium options, they'll give you a taste of the basics.
Driving the new S class is simple if you learned to drive on your dad's Corolla, and that rule translates well to video editing. The tougher the start, the smoother the sailing.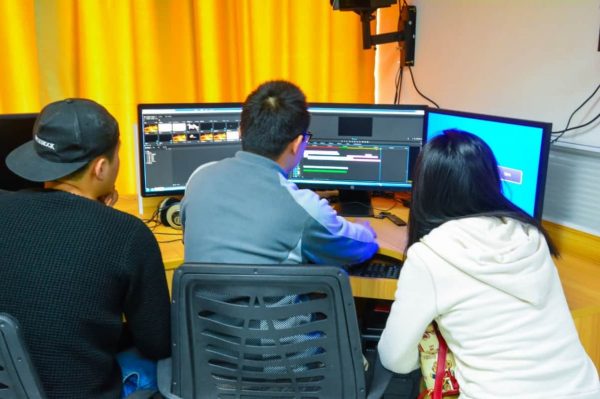 Get a Course
One of the best ways to get a hold of some direct education on video editing is to get an online course. There are numerous different courses online, and quite a selection of websites that offer them.
Some of these courses can cost up to a couple of hundred dollars, while others are far cheaper. If you've done your initial research and have an idea of what you're doing, you'll want a more advanced course. Don't pay for the information you already know.
Quite a lot of people rehash the same things many times over. You'll want to find a reputable course that will educate you on the matter of video editing. Using a course to do this is, by far, the best way to get some in-depth information on video editing.
There are a lot of courses out there. Some are based on video editing in general, and others are software specific. If you have a general idea about which software you'd like to use, we urge you to get a software-specific course.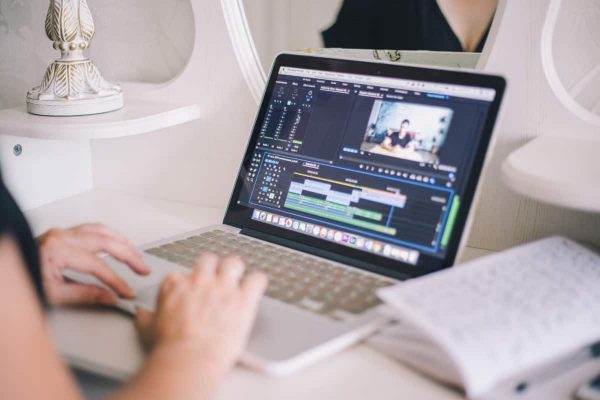 Software Mastery
Good video editing is synonymous with course mastery. If you want to be a professional as fast as possible, you'll want to know your tools inside and out and know how to create wonderful video edits.
There are millions of different software solutions out there, all with varying levels of popularity. The three most popular options are Adobe Premiere Pro, Final Cut Pro X, and Corel Video Studio. Below, we'll go over some of the most important features of each program:
 1. Adobe Premiere Pro
Best for PC
Good editing features
VR editing features
Multiple templates and presets
Motion Graphics
Complex learning curb
Lumetri support
Direct publishing
Quite expensive
2. Final Cut Pro X
Best for MAC
360° editing
VR editing options
Motion graphic templates and presets
Relatively simple learning curb
Built-in audio editing program
Automatic saving
Automatic rendering
Automatic transcoding
Quite expensive
3. Corel VideoStudio
Great all-rounder
Full VR capabilities
Multicam editing
Multipoint motion tracking features
Time remapping
Elaborate video masking
Audio editing and ducking
Full 4K Ultra HD support
Fast rendering features
Relatively affordable
All three options are equally as viable and well accepted in the world of video editing. Their unique differences make them ideal for most tasks, but some are better for more niche-specific editing. If you want to become a video editing professional, any one of these will do the trick.
After you've chosen software, learned about it, and practiced a little, it's time for the most laborious task of them all. Practice makes perfect, and in the world of video editing, you'll want to know as much as possible. Become a master of your software, and you'll be earning money in no time.
Starting Your Video Editing Career
Video editing services are available all across the web, and you can find them without much effort. There is a huge demand for freelance video editing specialists, so that's a fantastic starting point. Websites like Freelancer, Upwork, and Fiverr are all home to freelance video editors, and you can join them in no time.
If you have the necessary skills and are looking to make some money, it's time to branch yourself out into business. Make a website, a LinkedIn profile, and all the professional media you can. You need to make yourself visible, so providing a sample of your work is always preferable.
Once you've laid down the ground rules, it's time to bid on projects. Every start is rough, but don't lose your confidence. If you're certain in your skills and know what you're doing, your business will eventually come off the ground – congratulations, you are now a professional video editor.