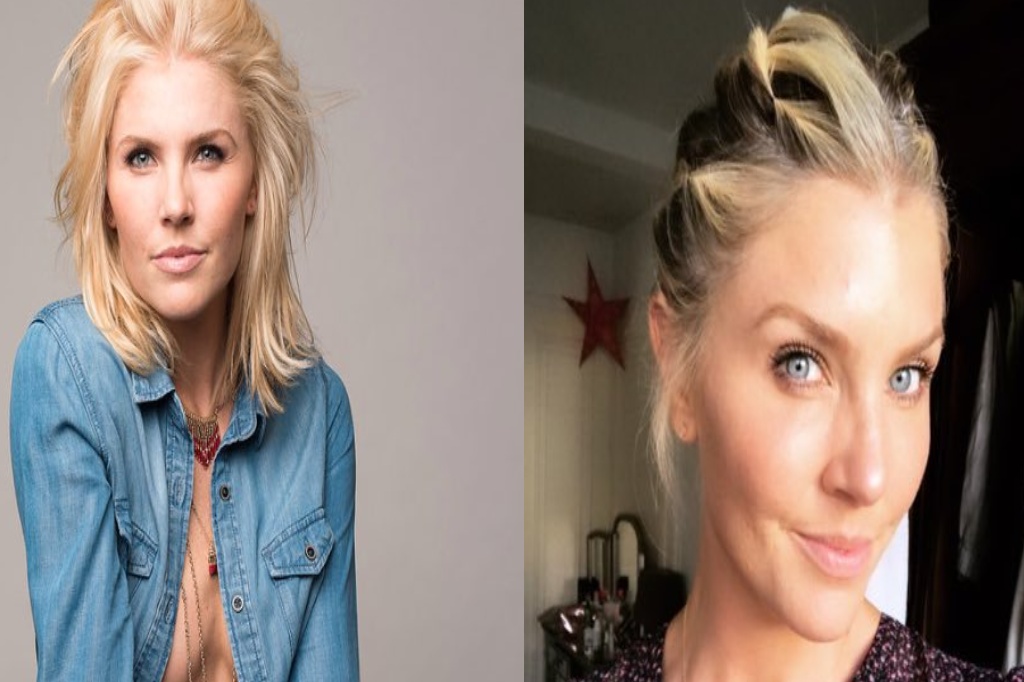 Amanda Kloots, co-host and fitness star of The Talk,  has got her first COVID-19 vaccine shot. Her husband, 41-year old Broadway actor Nick Cordero, succumbed to complications caused by the coronavirus last July at a hospital in Los Angeles.
Amanda Kloots, who is now a single mother of their child Elvis, posted Instagram vlogs, almost everyday and inspired her fans with her supportive dance videos. She recorded these motivational videos outside the hospital throughout his entire stay which was about three months.
On Friday, February 19, she went to a drive-thru COVID-19 vaccine center, with her son and got her first dose of the vaccine.
Initially she posted a photo of herself siting in a vehicle on Instagram. She wearing a mask and a healthcare worker, also wearing a mask, was giving her a vaccine shot through the window.
She received both bouquets and brickbats for her photo. Emily in Paris actress Ashley Park called her "a role model, an incredible mother and a diligent citizen." Many others were critical and questioned how a healthy 38 year old, could qualify for a vaccine. A few said that she got vaccinated as a result of "celebrity privilege."
After the criticism she explained how she got her first shot. She said that she went to a site and stayed there patiently till all those who had got appointments received their doses. Then she waited to be among the lucky recipients who received the left over doses for the day.
She defended herself saying that she was a single mom. She explained, in detail, how she waited for a long time with her young son in the car for the shot. She also said that she was prepared to go home without a shot in the arm but was lucky and grateful to get one that would have otherwise been discarded and told viewers, "please do not vaccine-shame me on my photo after this day."
Only essential workers and people over 65 are eligible for the COVID-19 vaccine in Los Angeles. From the past two months, people across the U.S., who do meet the eligibility criteria, have started going to distribution centers with the hope that they can get a vaccine dose if there are any leftovers as the doses would expire soon. These people are called "COVID-19 vaccine chasers."