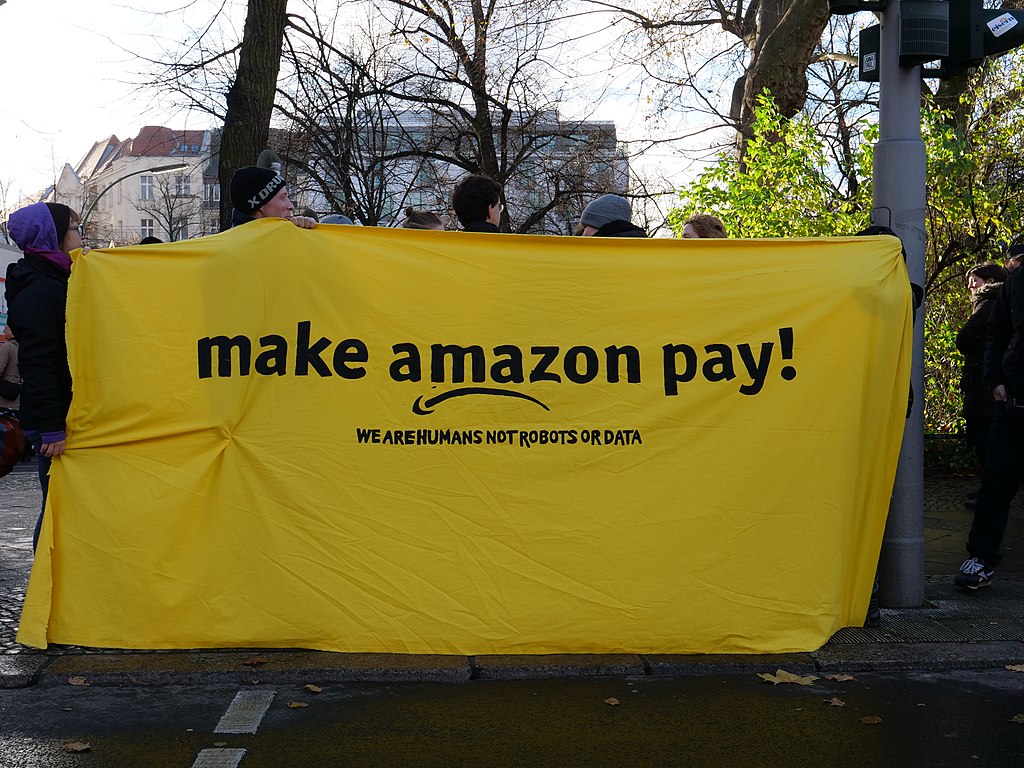 On Friday, the hearing of the case of Retail, Wholesale and Department Store Union (RWSDU) and Amazon began. The RWSDU filed a complaint against Amazon and the hearing began at a National Labor Relations Board (NRLB) commenced. The union had filed a case against the ecommerce giant on April 16, accusing the e-commerce giant of misconduct. The acting NRLB director ruled that evidence presented by the union was compelling. An Amazon spokesperson rejected the claims and denied that any wrongdoing had taken place.
Some of the alleged wrongdoings as per the union are as follows:
Anti-union threats were issued.
An employee was fired for issuing union cards.
Workers were pressured to cast vote in mailbox near surveillance cameras.
Consultants and supervisors told workers Jeff Bezos would shut down the facility if they voted for the union.
Managers told workers construction on newer facilities was stopped or slowed down due to union mobilization.
Pro-union workers were moved to floors with less employees to prevent them from garnering union support.
Workers had to sign a piece of paper saying that they had voted.
Lisa Henderson, who is the acting regional NRLB director wrote in her ruling before she scheduled a hearing that the evidence presented by the union "could be grounds for overturning the elections."
The Labor Board can invalidate the elections results if they find conduct that had the possibility of changing the outcome of a result and if this conduct prevented "free choice" given to employees on whether they wanted to form a union.
According to the union 505 contested ballots were not opened as many of them were considered to be disputed by the company.
There will be a new election if the union is successful in its appeal. Otherwise, the RWDSU will have to wait for a year. It will also have to sign up sufficient employees to restart the voting process at Amazon.
Photo Wikimedia