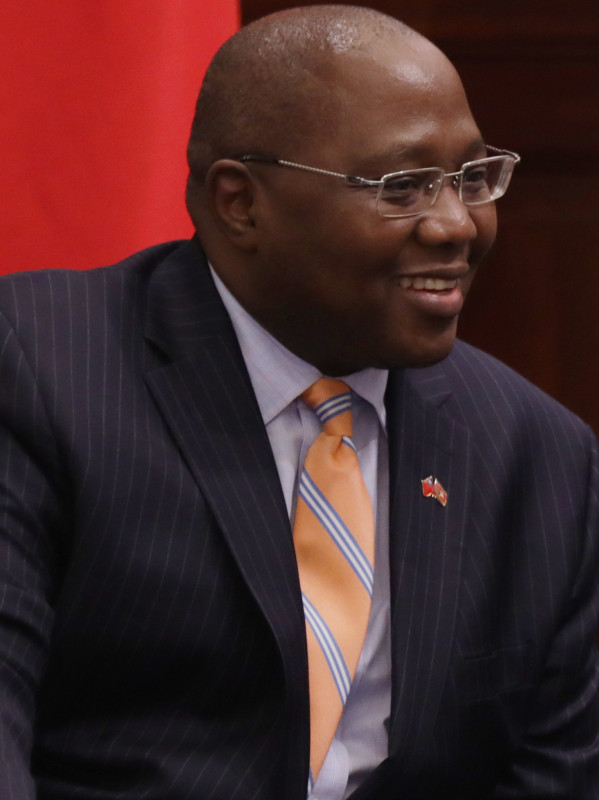 The Prime Minister of Eswatini, formerly known as Swaziland, has died. He tested positive for the coronavirus four weeks ago and a government statement confirmed the death of their 52-year-old leader. He had been undergoing treatment in South Africa, a neighboring country, from December 1, and passed away on Sunday.
"Their majesties have commanded that I inform the nation of the sad and untimely passing away of His Excellency the Prime Minister Ambrose Mandvulo Dlamini. His Excellency passed on this afternoon, while under medical care in a hospital in South Africa," Deputy Prime Minister Themba Masuku said in a statement.
Although the exact cause of his death as COVID-19 is not mentioned, on November 16, he had tested positive for coronavirus. He was initially asymptomatic. After some time, it was announced that he was going to a medical hospital in South Africa to "guide and fast track his recovery," and was said to be stable. It was also said that he was responding to treatment.
Although several leaders across the world including President Donald Trump of the U.S., Prime Minister Boris Johnson of the UK and President Jair Bolsonaro of Brazil have tested positive for the virus in the past all of them have recovered. Prime Minister Ambrose Mandvulo is the first world leader to die after contracting the coronavirus, while in office.
Source  https://www.independent.co.uk/news/world/africa/eswatini-ambrose-dlamini-death-covid-b1772937.html
Image Source Wikimedia