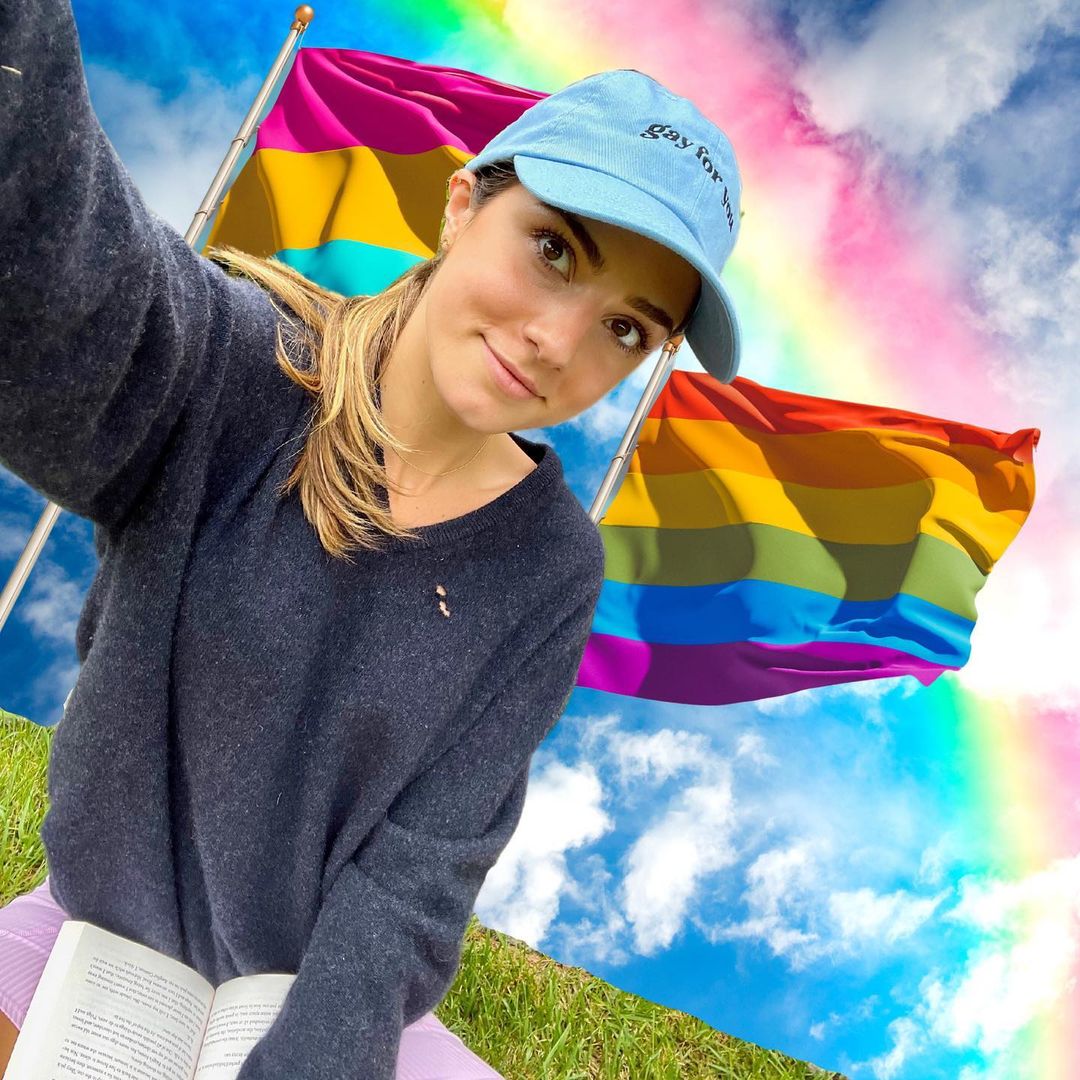 Michaela Cuomo, daughter of Governor Andrew Cuomo has made her stance on heterosexuality. She identifies herself as queer, which Queer is word used by people who do not identify as either just heterosexual or gay The letter Q represented by the Q in LGBTQ.
🌈 To those who are contending with the compulsive heterosexuality our society force feeds us and innate attraction beyond cis het folks, please know that you are not alone.
🦄To those who have yet to claim their sexual identity due to fear of physical, psychological, or financial safety, please know that you are unconditionally worthy of love and support.
❓To the questioning folks, know that we all reserve the right to change our minds or evolve at anytime 📈
📦There is nothing wrong with you for not fitting into a limiting, socially constructed box.
💞You will be loved and embraced by those who's hearts are inclusive enough to earn your expansive energy.
👯To hetero allies, please be mindful that we don't know who around us is questioning or struggling to embrace their sexual identity. Being pro gay marriage is not enough to assure queer folks that we will not be ostracized for our sexuality. Support your friends by speaking up against homophobia and by actively reaching out to the members of your community who's sexual expression may be isolating.
🤬To @instagram when you censor the #LGBTQ community and words such as #lesbian and #bi you condemn sexual identities to vulgar fetishes and porn niches. When you strip my ability to find queer content and community, you damn sexual minorities to exist on the internet only as fringe groups to objectify. If #bi weren't censored, maybe I could have accessed the information and tools that as a bisexual person I would need to protect myself from increased rates of sexual victimization, homelessness, hunger, unemployment, hate crimes, and mental health challenges.
💗💛💙Today, I stand in my queer identity with pride, and in memory of those who came before me. I stand indebted to the activists who fought for my right to love and happiness. I stand with a helping hand outreached to those finding their way from under socially constructed boxes to emerge from the closet. I'm standing with you 💗💜💙
For Support: text START to 678-678
www.thetrevorproject.org/get-help-now/ @trevorproject
Photo Credit Instagram