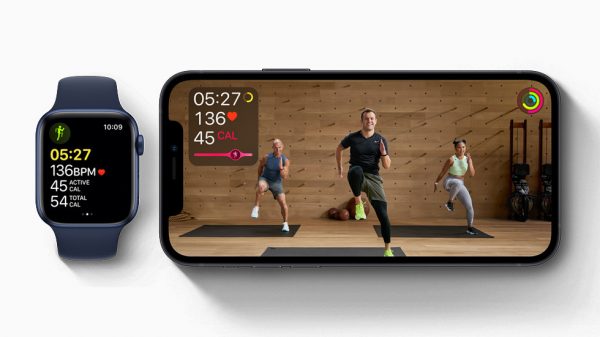 On Tuesday, Apple announced that it would be launching Fitness+ on December 14. Fitness+ is a subscription service that offers digital fitness classes costing $9.99 for a monthly subscription or $79.99 for a yearly subscription.
This news resulted in a dip of Peloton shares by 2% in pre-market trading. After the markets opened, the stock recovered and rose by 1% Tuesday morning.
Peloton CEO John Foley has said in the past that his company separates itself from Apple. The company has different hardware products including treadmills and high-tech bikes.
"They're not coming into that [hardware] category," Foley said about Apple. "They're just going to be the content. And we think the special sauce, the magic is our connected platforms and in order to work out at home you need a stationary bike if you're going to be biking, you need a treadmill if you're going to be running.
Apple Fitness+ will focus on personalizing workouts through a recommendation engine. It will integrate metrics on to users' screens from the Apple watch, to increase motivation. It will be linked to Apple music, so consumers can gain access to their playlists or to fitness playlists. It can be downloaded on iPads through the App store.
Apple had launched Apple One in October. This service includes Apple Music, TV+ and News+ for a monthly payment. Fitness + will be added to the Premier option, which has a monthly cost of $29.95.
Source CNBC Tech