Apple Closes In On A $1 Trillion Market Value – CWEB.com
Leslie Cohen
Managing Editor
Shares of Apple (AAPL)will begin trading ex-dividend on 05/11/18 with a $0.73 dividend payable to shareholders of record as of 05/14/18.
Apple traded up on Friday 5-04-2018 on the news that Warren Buffet-Berkshire Hathaway Inc. (BRK.B) purchased 75 million shares of the company.
Apple's stock is up 6% on the year, only 1.5% off its all-time high. Apple is the most valuable company in the world. Apple could be the first company to reach a market value of $1 trillion. Apple has a market capitalization of about $935 billion as it reached an all-time high of $184.25 on Friday, May 4.th
Apple would need to rise to $197.24 per share to obtain a $1 trillion market cap. That would be 7.4% above its current record high to reach the milestone.
Other companies are behind that goal. Alphabet shares Alphabet Inc. Class A NASDAQ: GOOGL is now are valued at roughly values at $719 billion; Amazon.com, Inc. (AMZN) has a market cap of approximately $765 billion. (MSFT) is worth $724 billion.
Apple is making deals with publishers for exclusive video content, as it looks to compete with Facebook, Google and Twitter. Apple has been working to introduce a subscription-based plan into Apple News within the next year. It plans to produce lengthier video series on its platform, hoping to attract more publishers and revenue on the platform.
CWEB Analyst's have initiated a Buy Rating for Apple (AAPL), and a Price Target of $290  
Read Full Article and Videos CWEB.com – Trending News, Blog, Shopping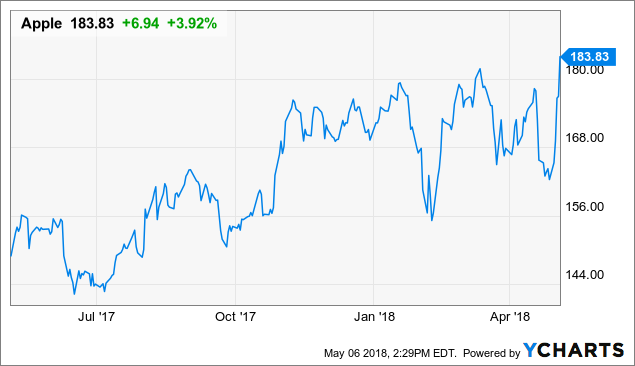 Comments