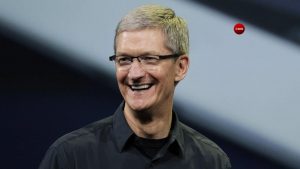 Apple Inc. (AAPL) Nasdaq Apple today announced it will transition the Mac to its world-class custom silicon to deliver industry-leading performance and powerful new technologies. Developers can now get started updating their apps to take advantage of the advanced capabilities of Apple silicon in the Mac. This transition will also establish a common architecture across all Apple products, making it far easier for developers to write and optimize their apps for the entire ecosystem.
Apple today announced a robust line-up of new technologies to help its 23 million developers design and build the apps of tomorrow. These new tools will enable developers to bring more powerful app experiences to Apple's industry-leading platforms, and help them better manage and grow their businesses.Apple Inc. (AAPL) has snapped up U.S. device management company Fleetsmith for an undisclosed sum.
Five-star analyst Jim Suva at Citigroup maintains a Buy rating on the stock with a bullish $400 price target, reflecting 11% upside potential, even after shares already gained 23% so far this year. Evercore ISI's Amit Daryanani has a Buy rating on the stock but with a price target of $375.
Apple (AAPL) announced the introduction of its custom-made ARM chips to launch in its Mac-line by the end of 2020. Apple CEO Timothy Cook said on Monday. "When we look ahead, we envision some amazing new products, and transitioning to our own custom silicon is what will enable us to bring them to life."
The transition from Intel (INTC) chips to Apple's silicon powered chips closes a 15-year relationship with the chipmaker.
Apple Inc. (AAPL) Nasdaq Apple gives $100 Million to racial equity and justice causes; CEO Tim Cook announced on June 11, 2020 to denounce racism in today's world.
"The unfinished work of racial justice and equality call us all to account. Things must change, and Apple's committed to being a force for that change. Today, I'm proud to announce Apple's Racial Equity and Justice Initiative, with a $100 million commitment." Source Tim Cook @timcook.
Tim Cook is the chief executive officer of Apple Inc., and previously served as the company's chief operating officer under its co-founder Steve Jobs. CEO Tim Cook also services on the Board of Directors for Apple.
Apple is a cash warehouse with almost $193 billion in cash on the balance sheets. Apple held its first digital event where it is announced the new iPad, iPhone, and Mac software at its developer on June 22nd at 1 p.m. CEO Tim Cook was the keynote presenter. Apple reports its next earnings on August 4th,2020.33 analysts rate it a buy. Consensus EPS Forecast $1.95.
CWEB Analysts see the stock as a potential  for long term growth and a great addition to one's portfolio and upward of $1000 by 20121
CWEB.com is not registered as an investment adviser with the U.S. Securities and Exchange Commission. Rather, CWEB.com relies upon the "publisher's exclusion" from the definition of investment adviser as provided under Section 202(a)(11) of the Investment Advisers Act of 1940 and corresponding state securities laws.