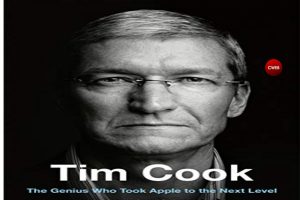 Apple Inc. (AAPL) Nasdaq reached yet another high. Apple will invest $400 million toward affordable housing projects and homeowner assistance programs in the state of  California.   It has  pledged  $2.5 billion to address the state's housing crisis and homelessness issues over the coming years.
Projects launching this year include the first affordable housing developments funded in partnership with Housing Trust Silicon Valley, which will create more than 250 new units of affordable housing across the Bay Area, as well as a mortgage and down payment assistance fund and an affordable housing investment support program, both created in conjunction with the California Housing Finance Agency (CalHFA). Apple is also supporting additional construction of affordable housing units through its partnership with Destination: Home, which supports Silicon Valley's most vulnerable populations. with CalHFA, Apple this month is launching a first-of-its-kind-in-California affordable housing investment support program that will increase the availability of funding to develop and build new, very low- to moderate-income housing at a lower cost. The program is expected to become a critical tool for the state of California to produce additional affordable housing units over the next five years.  Source:    Apple News
62.12%   % of Shares Held by Institutions.
Based on 33 analysts offering 12-month price targets for Apple in the last 3 months. The average price target is $357.99 with a high forecast of $450.00 and a low forecast of $250.00. The average price target represents a -9.61% decrease from the last price of $396.04.  Source :Tip Ranks
Tim Cook Chief Executive Officer Before being named CEO in August 2011, Tim was Apple's chief operating officer and was responsible for all of the company's worldwide sales and operations, including end-to-end management of Apple's supply chain, sales activities, and service and support in all markets and countries.
Photo Credit Inspired by :  Journalist Leander Kahney
Apple Inc. (AAPL)      CWEB Analysts see the stock as a potential  for long term growth and a great addition to one's portfolio and upward of $1200 by 2021