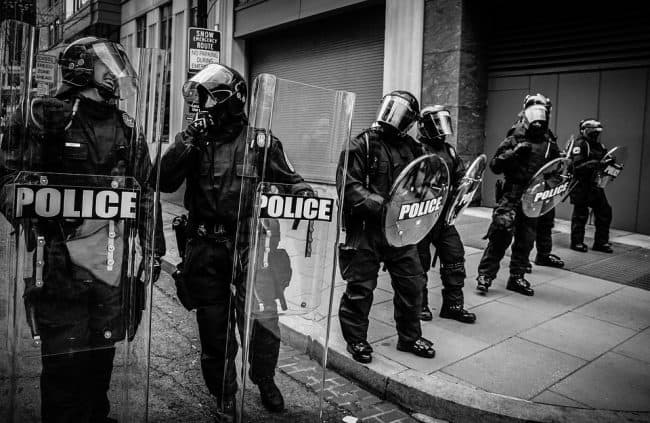 A federal law enforcement source told Fox News that an internal FBI memo says that armed protests are likely on Inauguration Day in 50 capital cities in the U.S.
When Fox News contacted the bureau, they replied that they do not comment on "specific intelligence products." The bureau did say that it is supporting local, state and federal law enforcement agencies to maintain public safety in the community.
The FBI also added that they do not focus on peaceful protesters. They wish to stop the protesters who harm others by indulging in violence and those who are involved in the destruction of property.
The bureau also said that it respects the rights of individuals to peacefully exercise their First Amendment Rights. It would step in to protect safety and security, partnering with local or state authorities only when demonstration turn violent or destructive or both.
NBC News had first reported that the bureau had visited extremists who were planning to attend pro-Trump rallies. It had also cautioned the Capitol police of the possibility of potential violence by the protesters.
The Capitol Police did not increase staffing, nor did it anticipate how violent and destructive the frenzied mob would become due to poor planning.
Steven Sund, the former U.S. Capitol Chief said that he has asked his supervisors several times for the National Guard to be on standby before and during the riots but permission had been either denied or delayed.