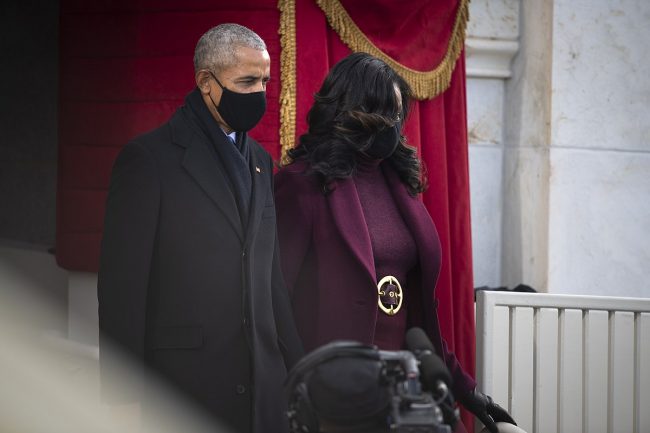 In 2018, former first couple, Barack and Michelle Obama formed a production company called Higher Ground Productions, partnering with Netflix; one of the larger ventures they undertook after completing their terms at the White House.
The production house has announced a list of new projects including films and tv shows in various genres including nature, human interest and thrillers. Although the Obamas did not have much experience in this field they hired top talent in 2019 and continue to work with the best.
High Ground Productions has won awards for documentaries including 'Crip Camp' which won best feature in the International Documentary Association award in 2021 and 'American Factory' got an Academy Award in 2020 in the category — best documentary.
Some of the major projects in the pipeline are:
Tenzing
Satellite
The Young Wife
Exit West
Great National Parks
Firekeeper's Daughter
Tenzing is the true story of a much awarded 'Sherpa' or Nepali/Tibetan mountaineer called Tenzing Norgay, who was the first person to climb Mount Everest in 1953 along with Sir Edmund Hillary. The film is based on the book 'Tenzing: Hero of Everest' by Ed Douglas (2003).
Satellite is a scientific fiction film written by Ola Shokunbi. It is produced by Kiri Hart and Stephen Feder.
Written and directed by Tayarisha Poe, 'The Young Wife' tells the story of Celestine on the day of her first wedding or party, where she is not in sync with the others.
Exit West is based on a book by Mohsin Hamid with the same title. It is a story about migrants who leave home for a better life but yearn for what have they left behind.
Great National Parks promises to be a fantastic series about flora and fauna in the wonderful national parks worldwide.
Angelina Boulley is planning to release her book 'Firekeeper's Daughter' in spring 2021. The book tells the story of a young Native American who goes undercover with the FBI. It has not as yet been published but has already been snapped up by High Ground Productions.
Barack and Michelle Obama together with their team and Netflix have lined up a series of interesting films and tv series to entertain and educate millions of viewers especially those who have started streaming more as they remain indoors more often than not due to the pandemic.
Image Credit Wiki