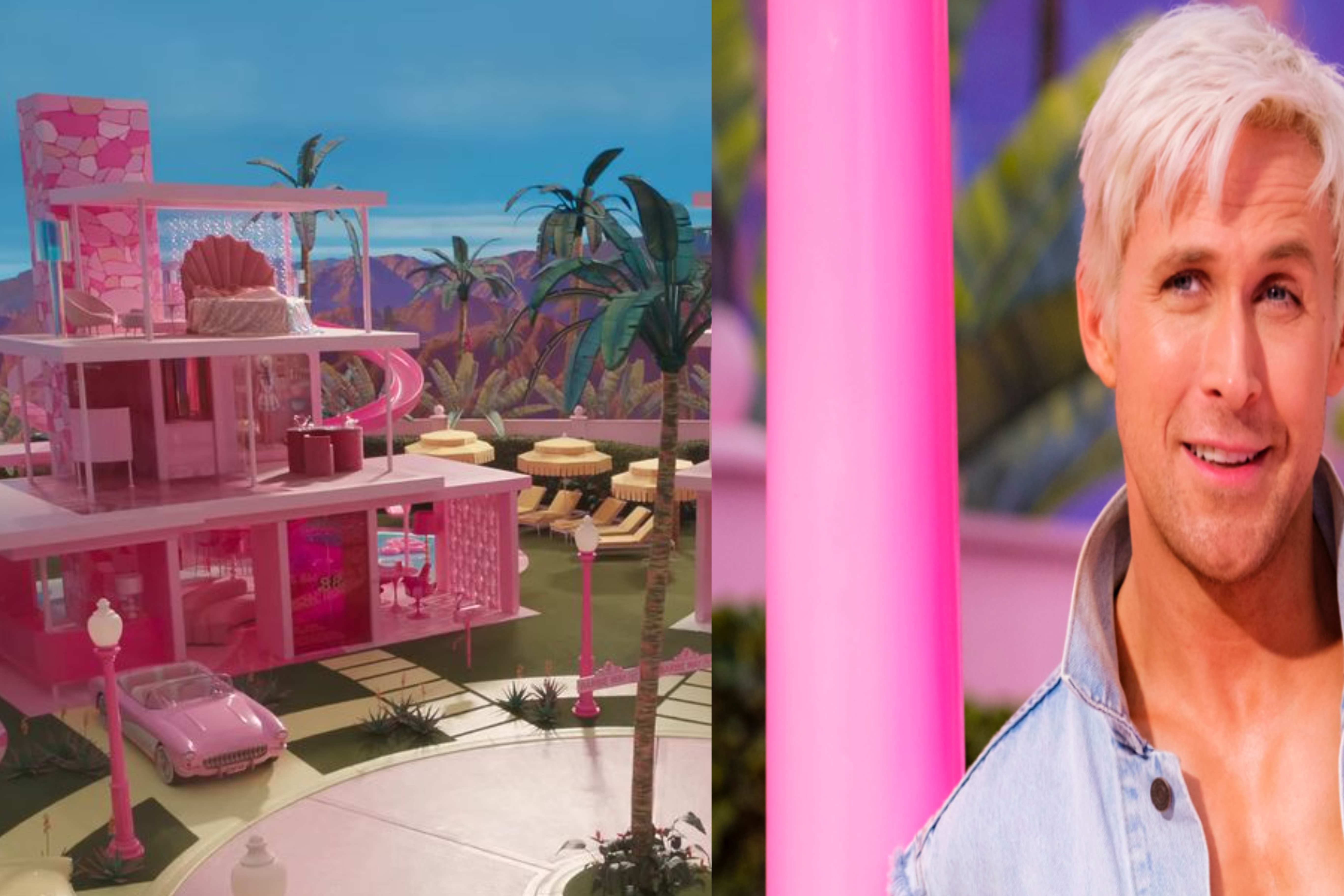 Although the release of the much-awaited Barbie movie is months away, web fans of celebrity actors Margot Robbie and Ryan Gosling, Barbie fans and others look forward to teasers on the movie. The audience doesn't know what they can expect from the film other than the fact that it has a host of celebrity stars who look gorgeous in the teasers. Now the production team has spilled a revelation to a popular magazine that there was an international pink paint shortage as they used boxes and boxes of it for the movie set and props.

A team from the Barbie movie that included celebrity director Greta Gerwig, production designer Sarah Greenwood and set decorator Katie Spencer told the Architectural Digest magazine about the set and more.
OrganicGreek.com Vitamin Bottles. Hydrogen Alkaline Generator Water + Filter 4 in 1 Design 500mL (16.9 FL OZ) for Only $8.99

Gerwig told the magazine that "maintaining the 'kid-ness was paramount" and that she "wanted the pinks to be very bright and everything to be almost too much" so that it would show why she loved Barbie when she "was a little girl."

Greenwood laughed and said, "The world ran out of pink." She was alluding to the fact that the Barbie set and props used huge amounts of the fluorescent shade of Rosco paint that it became rare to find this shade all over the world.
Gerwig also told Architectural Digest that they had created an "alternate universe of Barbie Land." Their aim was to create "authentic artificiality" at each opportunity.

Barbie the movie is scheduled to be released on July 21, worldwide and many say that it is the most anticipated movie this summer. Every teaser of Barbie has got appreciation from Barbie fans and the celebrity stars' web fans. Mattel has also been inspired enough to drop a new set of Barbie dolls that are inspired by Gerwig's Barbie.

As of now, we know this much about the storyline of Barbie the movie according to the official synopsis by Warner Bros which says, "To live in Barbie Land is to be a perfect being in a perfect place. Unless you have a full-on existential crisis. Or you're a Ken."
Celebrity News Update. Premier Jewelry designer and manufacturer fashion house ParisJewelry.com has started manufacturing a new custom line of celebrity jewelry designs with 30% Off and Free Shipping. Replenish Your Body- Refilter Your Health with OrganicGreek.com Vitamin Bottles, Vitamins and Herbs. Become a WebFans Creator and Influencer.
ParisJewelry.com 14k Yellow Gold 1/4 Carat Round 4 Prong Solitaire Created Diamond Stud Earrings 4mm for Only $59
Barbie | Official Teaser Trailer 2 (2023) Review