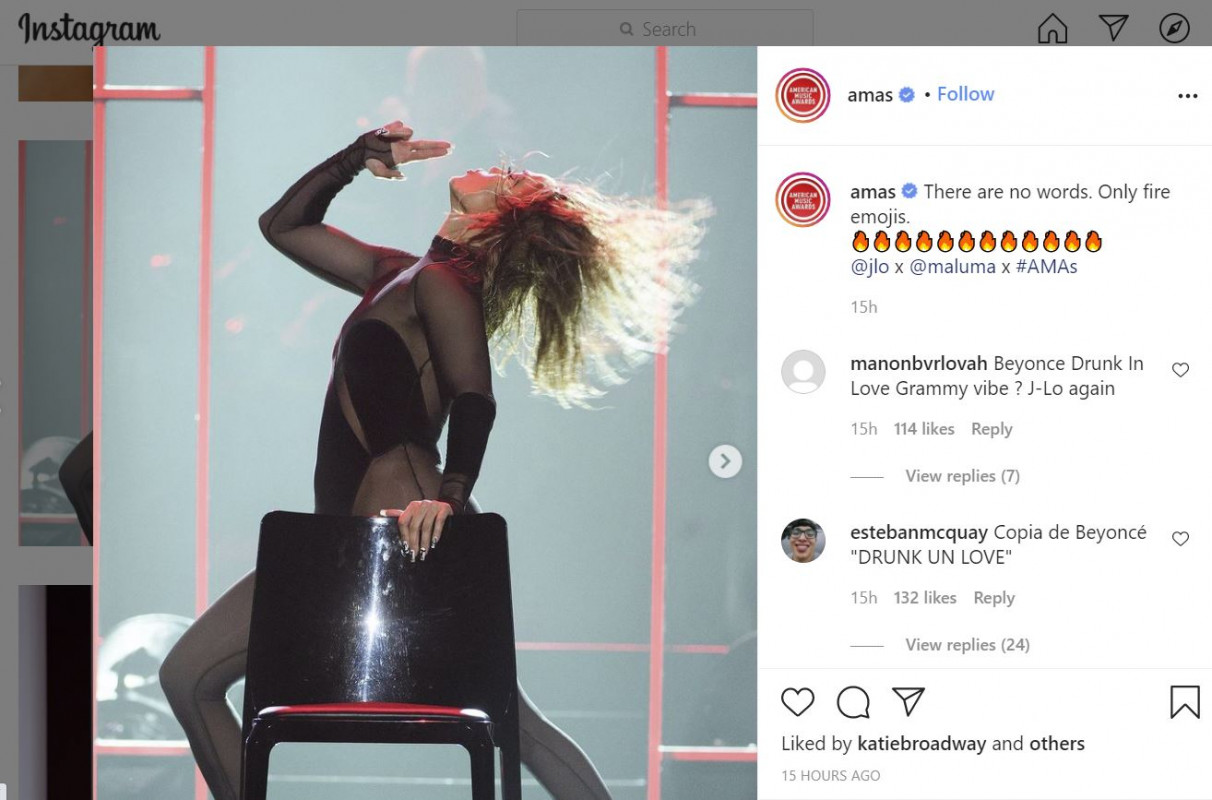 Both divas Beyonce and Jennifer Lopez are style icons in their own right and yet they borrow each other's dress sense and style on numerous occasions.
 Early this morning at the American Music Awards (AMA) 2020, Jennifer Lopez said the stage ablaze in a fiery performance with Maluma. She wore a sheer black catsuit above a bodysuit. She completed the look with a wet hairdo and smoky eyes.
Twitter users at once began comparing her look to that of Beyonce at the Grammy's in 2014. Queen Bey had also shimmered in a black net sheer catsuit above a bodysuit. She wore her blonde locks in a stylish wet hairdo and set the stage ablaze with similar vibes.
 This is not the first or only occasion where the two divas have worn similar styles down to their hairdos and accessories.
When sheer gowns were the rage JLo wore a white lace sheer gown with a neutral tone slip with a short train. She wore this at the Golden Globe awards. Beyonce wore a white lacy gown for the Grammys. The gown also had a neutral bodice and a short train.
 Each diva has carried the same look in her own imitable style. It is difficult to say who wore it better? Neither of the singers have worn the same or extremely similar outfits and accessories to the same awards night or as yet. If they do, twitter will be ablaze with comments and comparisons.
Source PINKVILLA