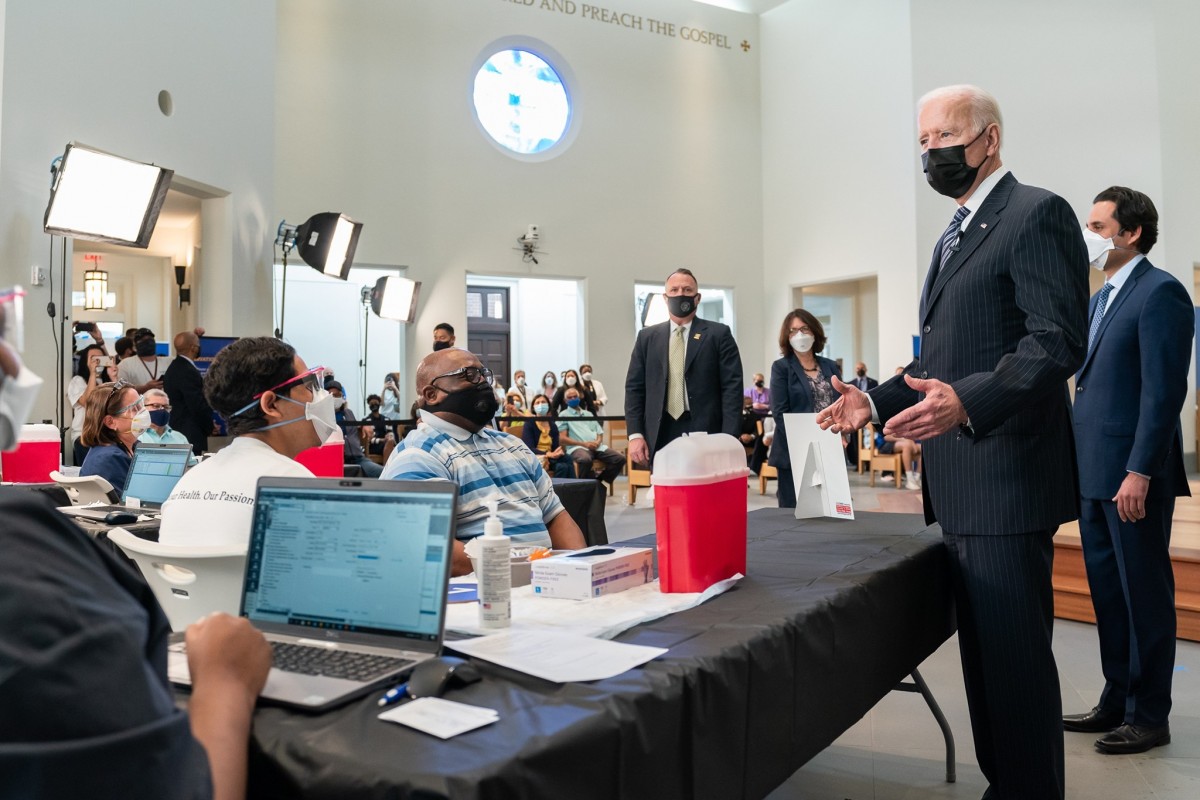 President Joe Biden will be visiting a vaccination site in Alexandria, Virginia on Tuesday. Following this visit the President will announce a voluntary deadline for states to open vaccination appointments for all adults by April 19. A White House official confirmed this news to NBC News.
White House press secretary Psaki said that Biden will also announce that 150 million shots have been administered in the first 75 days of his White House term. He is looking at a goal of 200 million shots within the first 100 days in office.
The earlier deadline for opening vaccination to all adults across the nation was May 1. However, many states had already announced that they would be opening registrations for all adults by April 19. NBC News reported that only two states: Hawaii and Oregon have not as yet announced that the eligibility dates for all registrations have been preponed by almost two weeks.
Last week, Biden had made yet another announcement about the vaccine drive when he said that about 90 percent of adults across the nation will be eligible to get vaccinated by April 19. The expanded vaccine plan proposes that most Americans will get their shots within 5 miles of their homes as 40,000 pharmacies will administer the shots. There will also be an increase in mass vaccination sites.
Andy Slavitt, senior pandemic adviser at the White House, also released data which is comforting. From last week 3.1 million doses, on an average, have been administered per day to U.S. citizens. Over 40% of adults have received at least one dose and over 75% of seniors have received one vaccine shot. More than 50% of the seniors have received both doses of the COVID-19 vaccine.
Despite all these high vaccination figures, this is not a time to be complacent as highly contagious variants of the coronavirus virus mainly are spreading quickly through the nation and the U.K. variant has accounted for about 26% of the recent infections.
CDC Director Dr. Rochelle Walensky said on Wednesday that this was a critical moment in the nation's fight against the pandemic and said that "we can't afford to let our guard down." She urged everyone to continue practicing Covid protocols including wearing a mask, washing hands and maintaining social distances.
Image Credit Facebook Joe Biden