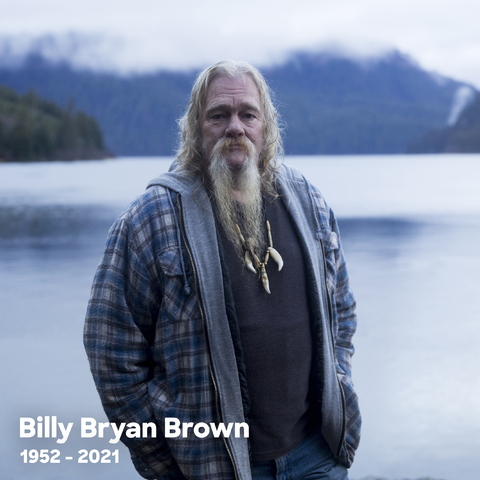 Billy Brown, the patriarch of the Brown family and the star in the reality show "Alaskan Bush People," has died according to a post confirmed on Instagram by his son Bear Brown. The 68-year old star passed away on Sunday after suffering from a seizure.
Discovery channel acknowledged his death with a condolence message on Twitter. A Discovery rep wrote that the channel was devastated by the sudden death of Billy Brown. The post mentioned that he had been a part of the Discovery family from a long time. It mentioned him as a "trailblazer" a lovely human being and also called him "one of a kind."
The rep also added a condolence message for his family as they cope with the devastating loss of their family head.
Bear Brown, who is not only his son but also a member of the cast of "Alaskan Bush People," posted an obituary on Instagram. He said that they were heartbroken as they announced the death of their beloved family patriarch who had passed away on the previous night after suffering from a seizure.
The post described him as their best friend and that he was a wonderful and loving dad as well as a grandad and husband.
Bear Brown mentioned that the family would remember him and mentioned how his father had lived life on his terms and how he liked living a simple life: off the grid and off the land. He also added that Billy Brown had taught his family to do the same and that they would honor this legacy as they moved forward so they could keep his dream alive and well.
He finally asked for privacy and prayers during their painful time ahead. He ended his post saying, "God bless everyone!"
Billy Brown has played a major role in the reality series "Alaskan Bush People" right from the inception in 2014. The show completed its twelfth season on October 29.
This nature based reality show follows the lives of naturalist and adventurer Billy Brown, living in the Alaskan Bush with his wife Ami. Their seven children and their families also live alongside them. They live a simple life, with a close connection to nature. The series also explores the close bonds between the family themselves and the wonderful bond they share with their natural surroundings.
 Image Credit Twitter