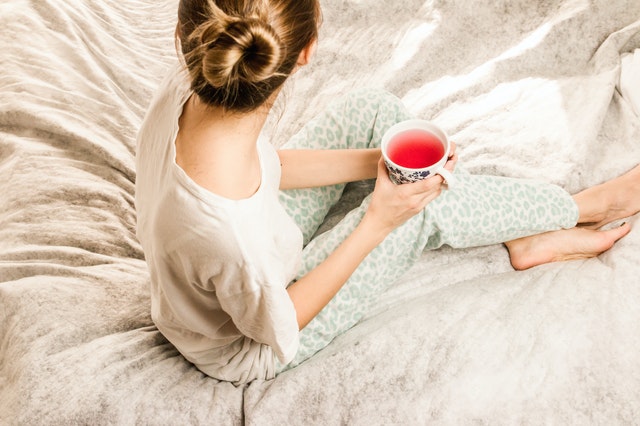 If you are not getting enough sleep, you should try implementing some practices into your bedtime routine that will ensure you are properly rested for the next day. In case you need some ideas when it comes to the rituals you could adopt, keep on reading for tips that should help you unwind.
Set a bedtime for yourself
For starters, if you are not sleeping for eight hours each night, you need to set a bedtime for yourself. By accustoming your body to go to sleep every night at the same time, you will start to feel tired naturally and should have no trouble falling asleep when that time comes. Moreover, you should also wake up at the same time every day. Your goal should be to wake up without an alarm so if you still need one, you should consider going to bed earlier. Finally, you can also set an alarm in the evening that will tell you that it's time to start preparing for bed.
Give yourself a massage
Depending on what you do during the day, you might feel tense once bedtime arrives. You want to release this tension in your muscles by giving yourself a massage. If you live alone and can't reach certain parts of your body, you can invest in a foam roller or a massager that will make stretching various muscles and relaxing easier. On the other hand, you can ask your partner or roommate to give you a massage to make you feel better.
Have a warm bath or shower
Another way to relax sore muscles is by pampering yourself with a warm bath. Add some essential oils and bubbles to create a soothing atmosphere that will properly prepare you for bed. However, if you don't have a tub or time for a soak, a warm shower has its benefits as well.
Prepare your bedroom
One portion of your bedtime routine should be spent on properly preparing your bedroom for sleep. For example, you don't want the room to be too warm so set the thermostat to around 65 degrees Fahrenheit or 18 degrees Celsius. Moreover, you want a quality minijumbuk quilt that can naturally regulate your temperature and ensure quality sleep. Finally, make the room as dark as possible by pulling down your blackout blinds, dimming the lights, and turning off all electronic devices.
Avoid electronics
Using electronics before bed is never recommended as smartphone and laptop screens emit blue light that can interfere with your sleep by suppressing melatonin production. Making your room an electronics-free zone is the best approach but if that is not possible, try not using any devices at least two hours before you turn in for the day.
Read a book
Instead of scrolling social media or watching funny videos on YouTube before bed, you can try reading. Of course, you don't want to read on your smartphone, tablet, or e-reader. You surely have a few books around the house that are waiting for you to read them so opt for those. While some experts say that reading in bed until you're tired is okay, others believe that reading in a separate area and then going to bed is better. You can try both approaches to see which one works for you. 
Listen to music
Perhaps music is more your style. In that case, you'll be glad to hear that many people listen to music before bed as it helps them fall asleep faster. The genre is not that important as long as you find it relaxing. Furthermore, even other types of audio can be helpful such as podcasts, ambient sounds, and pink, white, and brown noise.
Try meditation
If none of the previously mentioned suggestions works for you, you can try giving meditation a go. As there are different ways to do this, it might take you a few tries to find the method that works for you. For example, you can try guided visualization with an app. On the other hand, you can opt for mindfulness meditation that can teach you how to manage your emotions and not stress about not falling asleep.
Write in your journal
In case you have a lot on your mind, perhaps jotting down your thoughts can help you fall asleep. By writing down how you are feeling and what is bothering you in your journal, you can actually reduce your stress levels and address the emotions that have been troubling you. No need to write a novel, just spend around ten minutes noting everything that crosses your mind.
Create a to-do list for the next day
Finally, you can also create a to-do list for the next day. If you are constantly going over what needs to be done and you can't stop thinking about it, making an itinerary for the next day should help you release some anxiety. You will be prepared for tomorrow so there's no need to worry.
From releasing tension in your muscles to preparing your bedroom all the way to writing down your thoughts, there are many relaxation methods you can try before you go to bed to ensure you get a good night's sleep.