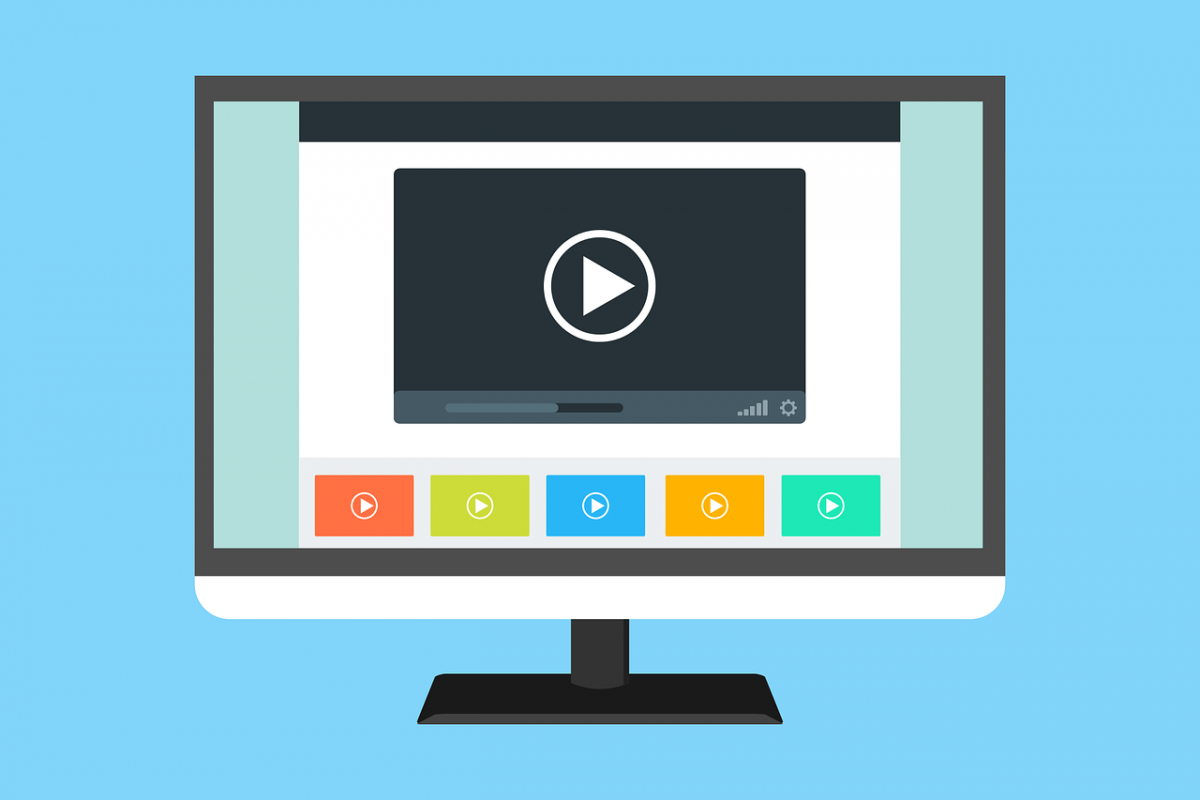 These days the most preferred way to market your business is through Videos which is by far the most powerful marketing tool available. Video or Animated content is the future and the most preferred way to create and promote your brand in the market. Video content is the right way that will help you educate your audience effectively, increase sales and traffic to your website, and the most important help users better understand your products and services. 
As Hubspot says, four out of the top six channels are social channels where global consumers watch videos and that they have a huge impact on the audience. That is the power of video marketing and its tools. 
But, creating and putting out video content is not as easy as it looks and definitely not cheap!
Especially post covid, you need to up your content strategy as you might have days when you don't have the needed budget, equipment, or even ideas to create the content you want to. Here is when this software will come to your rescue. 
Hence, to make it easier, I've compiled a list of animation software tools that will help you with your video editing process –
Animaker is an online animation tool that can be easily accessed by beginners and professionals. Its functionalities are easy to use that allows you to make different types of videos ranging from explainer videos to advertisements. 
Features  
Provides a range of different video styles such as 2D, Infographics, Handcraft, Whiteboard, 2.5D, and Typography.

Has a massive library collection of animated characters, properties, BGs, and icons. 

Functionalities like click-choose, drag-drop, edit, play, and text support for over 50 languages.
Pricing
Free plan   
This includes basic limited functionalities that can be used for videos up to a time length of 2 minutes with 5 exports a month. 
Paid plan – 
This comes in 3 ranges 
Personal – 20 videos at $12 per month.

Startup – 40 videos at $19 per month.

Business – 100 videos at $39 per month. 
Biteable claims to be the world's simplest video maker. It stands out with its unique range of light and minimal designs. Biteable lets you make, edit, and market your videos with the help of 1000 inbuilt video templates making your life easier.
Features
Choose a style, add your content, track in no time. 

Share completed videos on YouTube, or different social media handles with direct sync.

Allows personalizing content easily.
Pricing 
Free plan 
Allows one free trial and HD quality videos but with its watermark.
 Paid plan 
Starter plan – 1 video at $20 per month.

Pro plan – 3 videos at $29 per month.

Unlimited plan – Unlimited videos at $49 per month.
Renderforest is an all-in-one branding platform that allows you to make videos, logos, graphics, mockups, and websites with ease in no time. You don't need to be an expert to use this platform, its user-friendly interface can be accessed easily that provides a wide range of templates for every user level from a businessman to a professional.
Features 
Browse over 300 video templates, 50,000 unique artwork files, and 100 + pre-designed mobile-friendly website design templates. 

One-click web animations are available that help you create animations in a few clicks.
Pricing 
Free Plan
 Allows up to 1-minute videos with a watermark on everything.

Access to limited music tracks and provides up to 300 MB storage. 
Paid Plan
Lite – 7 videos(HD 720) at $499 per month.

Amateur – 18 (HD 720) or 6 (HD 1080)videos at $699 per month.

Pro – 60 ( HD 720) or 30 (HD 1080) videos at $1499 per month. 

Agency – Unlimited (HD 1080) videos at $2999 per month.
Pencil 2D is an animation software that allows you to create simple hand-drawn 2D videos. Especially for the traditionalists, this software helps you turn your drawings into digital animations. 
Features 
Easy interface and lightweight program. 

Allows easy switch between Raster and Vector workflows that speeds up the work.

Has Multiple export formats.

Allows Toolbar customizations, distortion, and lighting effects. 
Pricing 
Entirely free of cost. 
Open Toonz is a free animation software that can be used to make cartoon animations. It was first used in the making of the film 'Princess Mononoke'. Also, it being open-source, you can contribute to its source code as well. 
Features 
Digital drawing tools like vectors and bitmaps.

Comes with various animation effects such as changing blurs, lighting, keys, masks, and warps.

Intuitive interface, user-friendly.

Other features include motion tracking, frame-by-frame animation, and bone character animation.
Pricing 
Entirely free of cost and can be used for commercial and non-commercial purposes. 
Wideo enables SMBs, Marketing Professionals, and Digital Agencies to easily create professional and amazing animation markets and promo videos with the help of in-built templates. 
Features 
80+ templates, 1300 images, and 50+ audio tracks are available to choose from.

Customize videos by adding your images and audios and animate in a few clicks.

Other features include spell check, scene templates, video embedding, and folder management.
Pricing 
No Free Plan but a trial of 7 days is available.
Paid Plan 
Basic –  10 downloads at USD 19 per month.

Pro –  Unlimited downloads at USD 39 per month for a 10-minute video.
PRO+ – Unlimited videos at USD 70 per month for a 30-minute video.
Clara.io is a cloud-based 3D modeling, animation, and rendering software tool that runs in your web browser and doesn't require any plugins.
Features 
Provides a ton of mesh instruments and allows sub-object editing, UV editing.

It also provides modeling features like subdivision surfaces. 

Supports over 30 common 3D file formats to import and export content.

A familiar user interface and responsive workflows that allow drag and drop, undo, and redo features.
Pricing
Free Plan 
Includes 2 GB cloud storage, unlimited public scenes, and 1 hour of time rendering per month.
Paid Plan 
Standard – 10GB cloud storage, 50 private scenes, and 10 hours of time rendering per month at $10 per month and $100 per year.

Advanced – 50GB cloud storage, 200 private scenes, and 200 hours of time rendering per month at $10 per month and $100 per year.
Custom – Contact Customer Service for further details.
Synfig is a free feature-rich animation tool that is an open-source platform to create 2D videos. It's a perfect tool as it specializes in vector graphics and being open-source makes sit easy for you to make changes to the source code and upgrades. Synfig is best used to create cartoons for television, public campaigns, or a marketing initiative.
Features 
Animate bitmap images using the bone system.

  offers support to shade your drawings, manipulate vector lines, use a grid, use onion skinning.

Filtering and Layering feature available with over 50 layers to choose from.

Supports GIF and MNG.
Pricing 
It's Free for use by anyone.
Terragen is an animation software that can be used to make CG animation. This software is for moderate-level users or for users that are interested in learning animation. 
Features 
Starting with the newest feature available is The Ray-traced preview which raises the bar of photorealism.

Other features Terragen constitutes are Professional level modeling and creating graphics cards.

Photorealistic landscapes, water surfaces, and their import and export in raw format.

Allows complex scene altering.
Pricing 
The newly updated price list can be found here.
This animator comes from one of the biggest development companies and definitely keeps up with the expectations, Adobe. 
Adobe Character Animator is a real-time animator that uses your facial expressions, hand, and full-body movements to animate characters and allows you to bring these characters to life. It is a fun and easy-to-use tool as you just have to plug in your webcam and microphone to start animating.  
Features 
Has built-in puppets to help you start animating.

The most recent add-on to its amazing features is that it animates cartoon characters using facial recognition and gesture recognition.

Allows replays for you to pick your best.

Animates using magnet behavior. 

Damping control and Stretch deformation.
Pricing 
Free Plan 
Provides a 7-day free trial.
Paid Plan 
Adobe has created different plans for businesses, students, individuals, and schools. You can check it out here.
CONCLUSION
In the market, you will come across a lot of different animation software. I have tried and compiled the Top 10 of what works as per my knowledge. You have to determine which software works the best as per the nature and requirements of your business animations. For example, have a look at what you have to achieve with your animations and you will understand the complexity needed in your software.
Good Luck finding your match!
Also, are there any tools that you like not included on this list? Let me know in the comment section below.