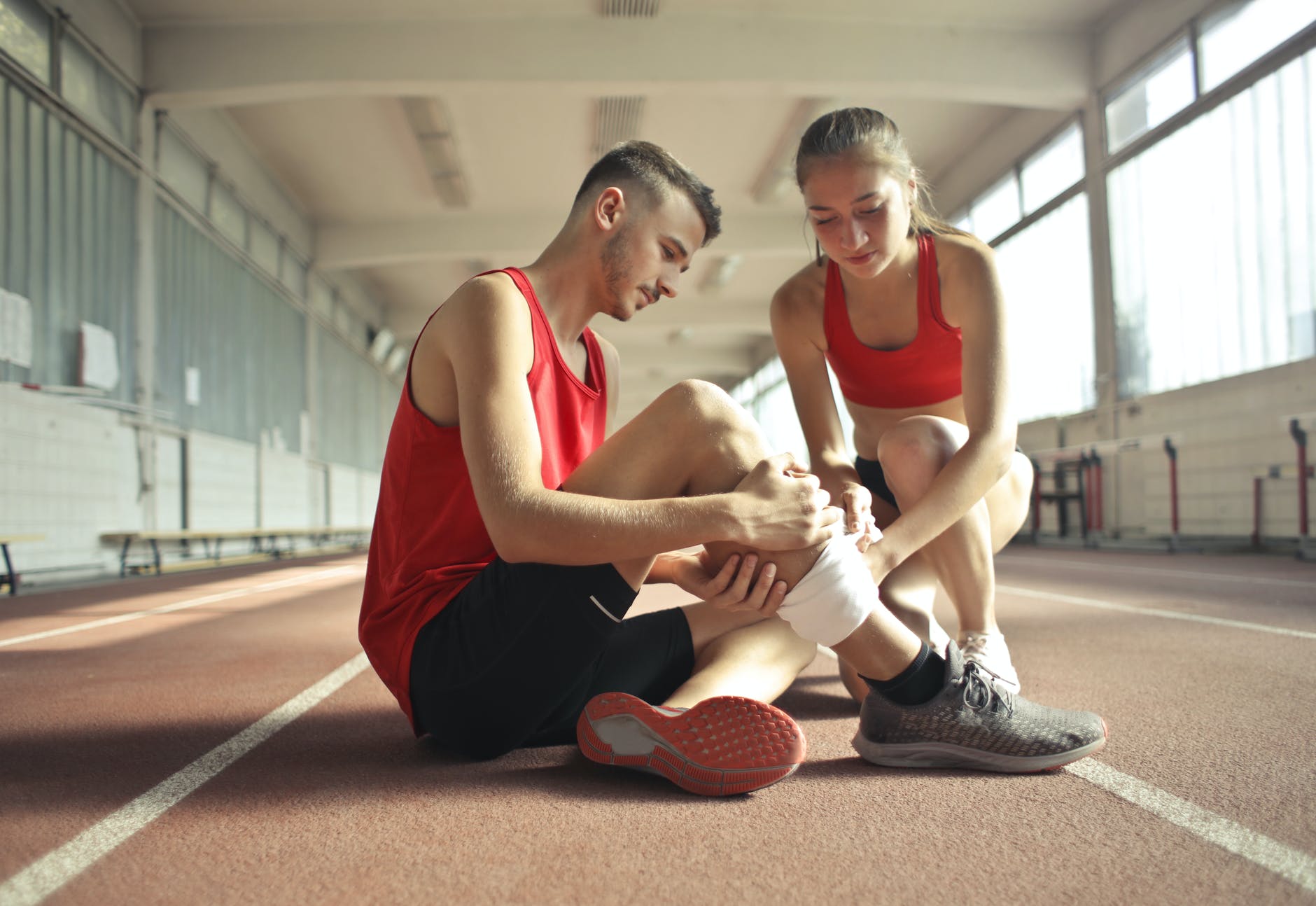 Physiotherapy is one of the most criminally underrated aspects of the sport. It allows injured athletes to recover both their mind and body after an injury.
Injury, as such, is one of the worst things that can befall an athlete. For an athlete, training is a way of life, a part of their every day. When they're injured, they can no longer train to their full capacity, which gives them too much time to overthink their current predicament. Therefore, knowing that they can rely on a seasoned physical therapist can alleviate at least some of this fear.
Moreover, a successful physiotherapy process will lead to a full recovery and, in some scenarios, even improve one's athletic performance. With that in mind and without further ado, here are the seven most significant benefits of sports physiotherapy for athletes.
1.
    

Improving athletic performance

Recovery is the key component to increased athletic performance. The very process of pushing your body to the limits means injuring your body and letting it regrow stronger than it was before. In the place of each micro-tear, new tissue is formed and, if all goes well, your body and your athletic performance will benefit from it.

The recovery process involves a balanced diet, cold water , and some basic exercises. A professional sports physiotherapist can enhance this. Just by giving a couple of tips and overseeing the process itself, they can make a world of difference.
2.
    

Recovering after an injury

After an injury, proper physiotherapy can facilitate the healing process. This way, it can ensure several key benefits:

·        Full (instead of partial) recovery

·        Lower chance of recurring injury

·        Facilitated healing process

For an athlete who can't wait to get back to training and competing, all three of these benefits make a world of difference. According to experts in sports physio from Canberra, returning to training before the healing process is complete can be incredibly dangerous. Another tear or injury may be something that you won't be able to recover from as easily. Having a specialist in your corner also means that you'll get someone who can tell you when it's safe for you to return.
3.
    

Returning confidence after injury

Sometimes, the damage caused by the injury will be predominantly psychological. Is there a way for you to be 100% sure that the healing process is done? Can you push your body to its previous limit without risking another injury? The role of a skilled physiotherapist is that of both a specialist and a psychologist. It is your job to guide them through the process and motivate them by announcing important milestones. In order to recover, your patients need to be motivated. Remember, these are the professional athletes that we're talking about, which means that they won't lack willpower. Confidence and motivation are major bottlenecks here.
4.
    

Injury prevention

Once a person enters a certain age group, the risk of injury might become significantly higher. Other people have a predisposition towards a certain injury type, which they can diagnose from experience. For instance, if you recurringly hurt the same part of your body, chances are that this is the weak link.

Keep in mind that professional athletes put extreme pressure on their bodies, which is why a weak link won't stay hidden for long. While management and rehabilitation of injuries is a huge role of physiotherapy, the truth is that a physiotherapist can also help you make your body more resilient to injuries.
5.
    

Pain management

Professional sport is not necessarily healthy. The untold truth of this sport is that there are 1,500 injured athletes for every 10,000, at any given moment. This alone is enough to make it into the most dangerous profession in the world.

This is only natural seeing as how professional sport requires you to constantly push your body to its limits and then drive it slightly over it. You need to train twice per day, run mileages and push weights that ordinary people can only dream of. Even if there's no injury, over the course of time, it is not uncommon for a professional athlete to develop chronic pain in some areas. Physiotherapy can improve this.
6.
    

Greater flexibility

Athleticism is incredibly important in professional sports. It allows you to triumph against one with the same skill and experience level by simply being stronger, quicker and more flexible. This flexibility can be achieved through sports physiotherapy.

Think about your range of motions and the main reasons why it is restricted. This shouldn't come as a major surprise for an obvious reason – how can you expect to be good at something if you have never done it before? Like anything else, you need to practice and push your body to its next limit every single day. Increasing your flexibility through physiotherapy is an arduous process and it will take weeks and months until results become noticeable. Still, it's a worthy goal.
7.
    

Mental toughness

Physiotherapy can help you increase your mental toughness in a lot of different ways. First of all, by overcoming an injury, training through pain in order to increase the rate at which your recovery is taking place, you will triumph over your own body.

Pain is a useful thing; it warns you that you need to stop what you're currently doing in order to prevent yourself from getting injured. Physiotherapy requires you to advance through pain. This requires quite a bit of professional guidance (in order to do this safely) but it also requires a lot of mental toughness. The more you exercise this, the tougher you'll get. It doesn't take a rocket scientist to figure out why this is so important for an athlete.
In conclusion
In the end, physiotherapy is a science within the overall healthcare but in the field of professional sport, it is something that needs to be put on a pedestal. Every athlete has found themselves in a scenario where they need the services of a physical therapist at least once in their career. Still, it never hurts to know all the most common uses of physiotherapy even before you actually need it.