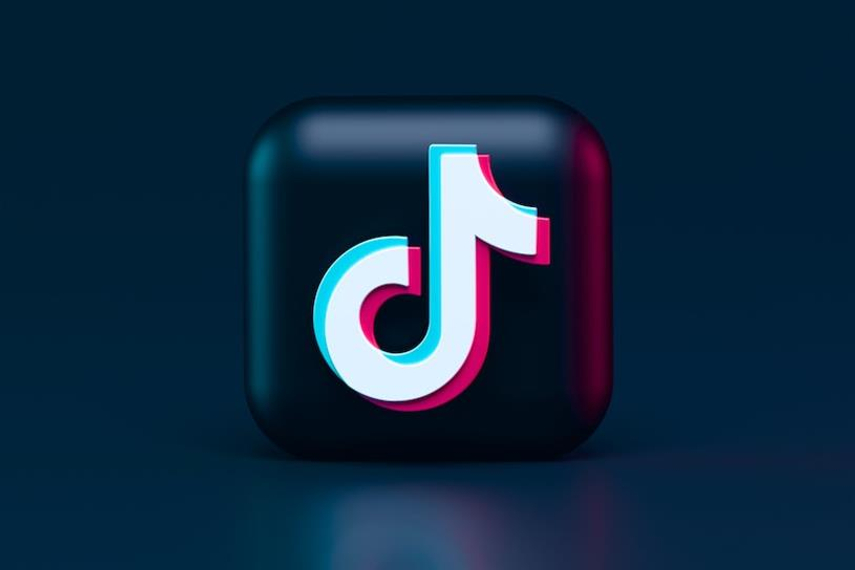 A Perfect Guide For TikTok Marketers To Feature Their Business Account
TikTok is growing its popularity day by day with huge audiences all over the world. TikTok gathered more than 800 million active users daily, where the people engage themselves, making it an entertaining medium. But as days move on, TikTok has transformed from making regular lip-syncing videos to the platform for marketers to grow their business because of audience engagement.
The average daily view time of users on TikTok is 52 minutes. Since huge audiences are posting their entertaining and engaging videos, it is important to notice whether your content is interesting to attract viewers. The main thing to grow your business on TikTok is your creativity. 
Why TikTok Is Best For Business To Grow?
TikTok is a vast platform where you can explore your talent. Whether you are an expert in making videos, or a dancer, get success by using the TikTok application. Likewise, there are many ways to grow your business also by bringing ideas to engage your audiences. Grow your personal brand by making tutorial videos on TikTok. Most people will show interest if there are any helpful tips to use in their daily life. If you want to get huge audiences and make your brand popular with wider audiences globally, use TikTok for better results.
Read the below guide provided with exciting and best ideas to grow your brand or business on TikTok.
1. Define Your Target Audience
TikTok has a variety of users such as, some people will only watch videos, some may make videos as entertainment, and few to promote their business. Before you start to prepare your content, identify the audience who shows interest in your business or brand. Learn the TikTok demographics and use the tactics to attract your target audiences to your account.
Usually, people between the ages of 18 to 29 years spend their valuable time on TikTok for relaxation purposes and consider TikTok as a stress-free medium. If you want to attract those teens to your page, make your content exciting and unique. Spend time to research the best content relevant to your business and publish it in the view of your target audiences.
2. Analyze Your TikTok Competitors
Gain some essential ideas necessary for your business improvement from your competitor's account. Note the daily activities of your competitors and the active time when their posts reach higher engagement. Because it is helpful for you to post at the same time to engage your target audiences. 
If your competitors are not the TikTok platform, find two to three brands similar to your organization. Learn things from them to implement in your business to get a higher reach. Identify the strengths, weaknesses, and opportunities they create to grow their industry. Gather only the advantage from them and do not copy ideas. Implement their ideas or suggestions with your unique skill on your content and grab the attention of TikTok users to your business.
3. Set Goals With Your Business Objective
If you want the best result on TikTok, align goals according to your business objectives. Consider the SMART goal framework that stands for,
Specific

Measurable

Attainable

Relevant

Timely
With the above qualities, frame your goal to reach heights in your business, gaining more positive reviews for your product. Set your objective according to your business with the below criteria,
Reaching your brand to new audiences

Improve your brand personality

Promote awareness for your business or brand.

Develop a strong relationship with customers to gain engagement. 
Make your effort on any of the above goals to get authority for your business among various types of audiences. TikTok also provides an additional feature called Pro account, where you can measure your goal from the analytics tool.
4. Promote Your Brand Through Ads
Improve your popularity on TikTok by performing advertisements. TikTok introduced the ads feature to receive TikTok views for your account from your target audiences and improve your brand reach. You are able to target audiences according to their interest, behavior, age, gender, and location and get loyal views for your content.
There are three popular ways in TikTok advertising to promote your brand with a higher audience engagement.
In-Feed Native Ad: These ads run on a full-screen mode for 15 to 30 seconds like the Instagram stories. In-feed native ads are the best for advertising the brand that allows you to add a link to your website or include a CTA option to land on your required page. Track the ad's performance by impressions, views, and CTR and know how many people engage in your brand.
Hashtag Challenge Ad: It is a type of ad that takes the user to the specific challenge page. If you run a challenge for your audiences with a featured image, use the same hashtag on your banner ad, and if the user clicks it, they will land on the page of rules to participate in challenges.
Brand Takeover Ad: The purest TikTok advertising technique that allows you to make either video or image forms of ads. Brand takeover ads are under the category where only one brand can use this ad in a particular category per day. Measure the reach with the help of impressions, click-through rates, and website visits. 
5. Profile Completion
Like all social media platforms, your profile is important for your audiences to find your business and convert as your potential following. TikTok allows you to write up with only 80 characters in your bio. Give a short and catchy description of your business in a way to understand your objective easily. The users' first click will be your bio, and if it is informative, you will definitely gain a potential follower or as a customer.
Create a bio with a unique, relevant, and attractive username related to your business, or keep your brand name as the name of your TikTok account. While choosing a profile picture, concentrate more on getting a high-resolution image. If you have a brand logo, use the same as your profile picture for easy identification, and your followers on other sites will also recognize you easily. 
6. Engage With FYP For Making Videos
The "For You" page is like a news feed on Facebook, where people spend their time for entertainment. FYP shows plenty of videos by multiple users, and it is a place for many people to explore their talents. Tiktok algorithm ranks the videos and features them on the for you page according to the video engagement. Get enormous ideas from the tons of videos on FYP and gain your audience's attention to your business account.
Start watching the FYP to gain new ideas from the videos streaming on it and learn what people love to enjoy. If you scroll down the FYP and like or comment on more than three popular videos, the TikTok algorithm displays you with a list of trending videos. The specialty of this platform is, it begins to show videos according to your interest. Use the songs and soundtracks from the trending videos and use the same for your content to grab your follower's attention. TikTok improves your ranking for your account when you post content with a trending soundtrack and consistent posting. It helps to personalize your business with huge audiences worldwide.
Wrapping Up
TikTok is a leading social media network to engage people with creative and exciting content. With your consistent post, you can build connections with your target audiences and gain more loyal followings to your account. Show your online presence by responding to your audience's comments and increase brand trust. The trust in your business is the greatest strength to earn conversions and reach the favorite place in your followers' and customers' hearts. 
Author Bio: 
Anne Joseph is a passionate social media writer and working at Bouxtie. She has strong strategy skills in developing and managing social media campaigns. She loves to make new connections and enjoy the opportunity to work with social media influencers. Start following her on Twitter.com.