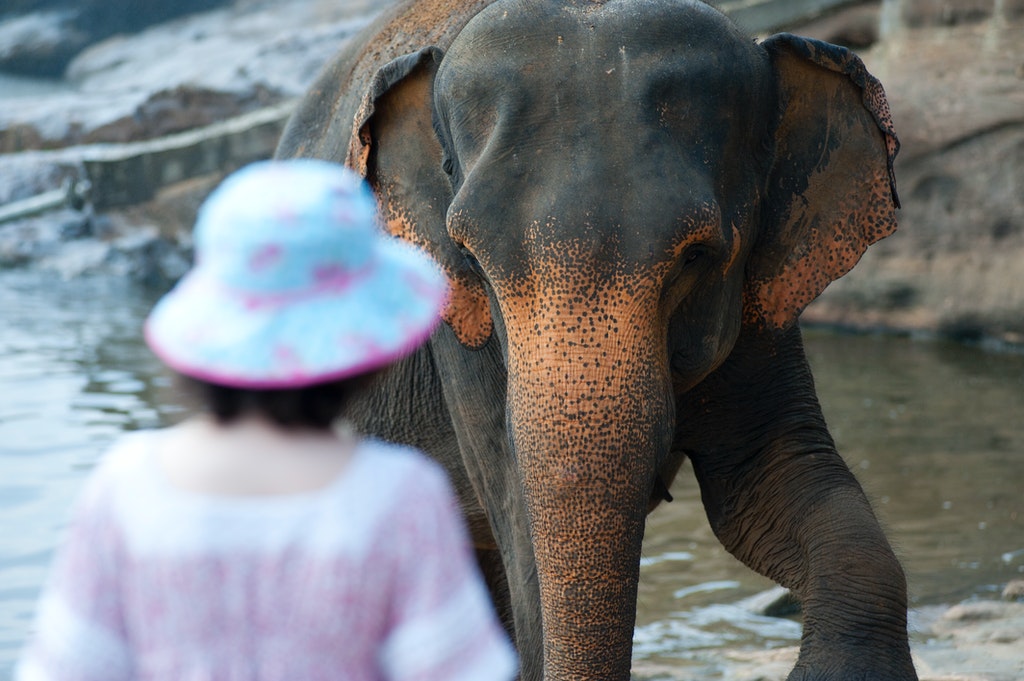 The world is filled with beautiful sights and magnificent creatures. No matter where you live, you'll have an opportunity to see and explore exotic wildlife! Have you ever wanted to see wild animals up close? This is the perfect chance for you to make your dreams come true!
If you have an adventurous spirit, you'll surely appreciate the list of best places on Earth where you can spot wild animals. Pack your bags, pick a destination and enjoy the versatile wildlife in their natural habitat!
1. Monkey business in Indonesia
Known for its stunning beaches and delicious dishes, Indonesia has much more to offer. Instead of laying in the sun the entire day, pack your backpack and join one of the amazing adventuristic tours. National Park in Indonesia called Tanjung Putting has to offer an intense and incredible experience in a safe environment.
Once Kalimantan village disappears out of your sight, an unforgettable experience is about to begin. Choose a 2-5 days trip in a wooden canoe in the canals of this natural reserve, and see gorgeous orangutan monkeys hanging from the trees! This is one of the last places on the Earth where nature and palm trees are untouched by a human hand.
2. Bear's necessities in Alaska
This least densely populated state in the US has to offer a lot of natural reserves, fantastic views and intriguing wildlife. As there are not many people to ruin nature, Alaska is a perfect place to spot bears, moose, salmon, bison and puffins!
Share the hiking trails of Katmai National Park with brown bears, and watch them fish for salmon in salmon-filled rivers that flock to this region all year long. If you're a fan of eagles, head to the Eagle River Nature Centre and enjoy the sights of magnificent creatures flying over your head. On the other hand, coastal areas are famous for colonies of puffins and fantastic sea lions. 
3. Visit Pearl of the Indian Ocean- Sri Lanka
This culturally and religiously diverse country has to offer so much more than tasty food and interesting spices people all over the world use. Also known as the Pearl of the Indian Ocean, this small country has surprisingly diverse wildlife! It's packed with over 26 national parks, sanctuaries and reserves. No matter where you decide to go, you'll see a wide range of different animals.
For flamboyant peacocks, gorgeous leopards and enigmatic crocodiles, visit Yala National Park. Also, don't miss hundreds of dashing deer and fabulous hornbills you can easily spot there. On the other hand, if you'd like to see gentle giants and diverse birdlife, Udawalawe National Park should be your destination.  
4. Spot Patagonian Pumas in Chile
Known for fantastic red wine, delicious food and great beer culture, Chile is also filled with birds, mammals and marine life! If you'd like to see exotic animals, Chile is the perfect spot for your next vacation. Head to the coastline to see sea lions, elephant seals, sea otters and even dolphins!
If you're a fan of land mammals, Patagonia is an ideal place for you. Besides the deer, alpacas and foxes, you'll have a rare opportunity to spot Patagonian Pumas live! Bird lovers aren't forgotten either! From pink flamingos to magnificent yet scary condos, you'll see a versatile birdlife like never before.
5. Roar with Botswana lions
Would you like to be overwhelmed with different wildlife around you? Then you should definitely hop on the safari in the Gem of Africa- Botswana! The best place in this fantastic country to see wild animals is definitely the Okavango Delta and Moremi National Park inside it. 
As this is a quite popular destination, you need to follow safety tips for international travelling. Depending on your comfort zone, you can choose a car or boat safari. One minute you can see a lioness with her cubs, while the other you'll spot beautiful elephants bathing in the river greeted by the family of hippos. What an exciting and fulfilling journey!
6. Whale watching in Sydney, Australia
Out of all countries in the world, we can say that Australia is the most magnificent and intriguing one. Besides thousands of different animal, bird, reptile and insect species you can spot on the land, don't neglect the majestic ocean that's surrounding this mysterious place. 
You can head to the Gold Coast and scuba dive with experienced instructors, or opt for a magical experience of whale watching in Sydney. Book a tour alone, with your partner or family, and join the best whale watching tour from May to November! Feel the breeze in your hair and a splash of salty water on your lips as you notice some of the most magnificent mammals on the planet!
7.  Perfect for photographers- India
This large, yet diverse country, has to offer biodiverse life wherever you decide to go! From the Himalayas to the South, you'll come across many different national parks and reserves. But where can you see wildlife?
If you're a fan of catty tigers and pretty leopards, parks in Northern and Central India should be on top of your list. On the other hand, you can spot interesting bird species in Salim Ali Bird Sanctuary in Kerala. No matter the season, you'll find fantastic lighting to shoot award-winning photographs. Just remember to stay healthy while travelling and make frequent stops to appreciate the flora and fauna surrounding you. 
Conclusion
Even though you can visit your local zoo, spotting wild animals in their natural habitat is enchanting. By going to see them live, you're supporting their survival and making amazing memories that will last for a lifetime! So, pick a destination and go for an unforgettable experience in the wild!