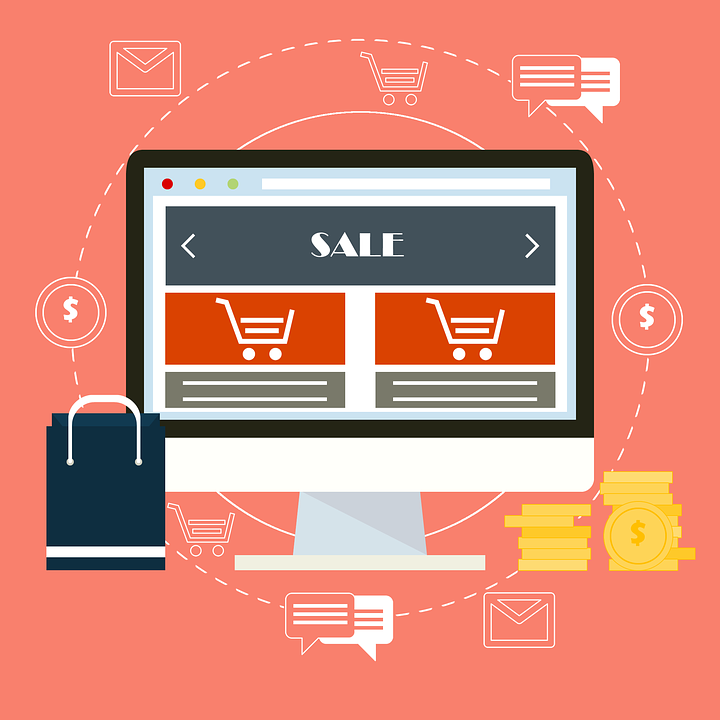 There are various platforms that claim to let you as a store owner create a c2c, or a b2c, or let us say, a b2b eCommerce software at a reasonable cost and with minimal effort. But, the ground reality is something that is absolutely opposite. On research, it came out that there is one and only one customisable marketplace software development platform that lets you create a fully potent c2c, b2c, or a b2b eCommerce software at a reasonable cost. Sellacious – the ultimate eCommerce development platform lets you create the marketplace of your dream that too within just 15 minutes. Unlike any other Joomla-based eCommerce development platform which comes with a hefty amount and availability of almost every essential in their premium plan, this platform named Sellacious has the provision of every essential eCommerce mandate feature which counts up to 5000 in the freemium version itself.
You as a store number can leverage the flexibility of scaling up or down your features issued by the company as per your requirement. You only get charged with the extensibility of the resources used from the platform. There are platforms like Shopify and WooCommerce which don't let you create a multi-vendor marketplace software at all in any other version that they feature. Nevertheless, the store owner who hasn't done much of the research and mapped their marketplace requirements to the platform offering get trapped into the lucrative website of platforms like Shopify and WooCommerce who follows the dark pattern of entrapping the user's attraction tending them to subscribe to their most premium version without having a clear through vision of what it has to offer. Moreover, in such scenarios where you have not got the features that you expected that the subscribed platform would have provided, you may either switch to the third-part development service providers or lookout for the custom plugins provided by the third parties. The issue with both approaches is tremendously fund flushing.  When subscribed to the third-party extension, you may find it difficult to incorporate them into your own web store and they may even hinder your web flow when integrated with other flows of your applications.
An unnoticed situation like this when going live on the internet can leave a bad customer journey on your application and thus may not even return even to buy products or avail services from your web store. Hence a very bad user experience is delivered to the end user. When subscribing to third-party development services, the losses can be huge and in the end, you may even not find anyone to address the issue from the service provider's side. If availed through any unknown sources without a claimed client testimony may lead you to pay debts without any actual profits. You may even not have a fully functional deliverable on time. In case if there is a bug or let's say a flaw on the live website which needs to be urgently fixed by these service providers, then due to their stringent behavior and obnoxious attitude you may lose out on a tremendous number of leads in the meantime it gets rectified. When subscribed to the monthly investment procuring third-party extensions, you may face many complications. For example, you may not be able to plug in the extension so easily as it has been described on their user guide(if any). They might not have cooperative customer support too that could help you resolve your issues. Nor do they have a well-documented wiki of their platform and a user-manual guide.
Moreover, you may see that this extension might showcase compatibility issues when going through e2e testing with other integrations and user flow. If such issues are made hosted on the live website, then it will impact the user experience of using your application. Thus, imparting a negative customer journey. Hence, the user might not return to your web store ever again. Unlike the above-mentioned platforms along with some other names like BigCommerce, Magento, CS-Cart, X-Cart, Nop-Commerce, Sharetribe, and many more, with Sellacious you can create a PWA compliant, an omnichannel model based- b2b, b2c, c2c – niche or multi-vendor marketplace at no initial cost.
Yes, you get it absolutely free. Also, you get high usable and customisable nine front-end templates which you could avail to kick start your journey. Also, not only this, you can easily enable to disable the features through the easy-to-use switches and test the overall performance and e2e flow on the staging environment. You also get reasonable hosting solutions when subscribed to this platform. You can avail of the development services from the in-house core development team at a reasonable cost. Reach out to the 24×7, 265 days available customer support to mention your grievance, get customer solutions, or get solutions built for at no cost charged.