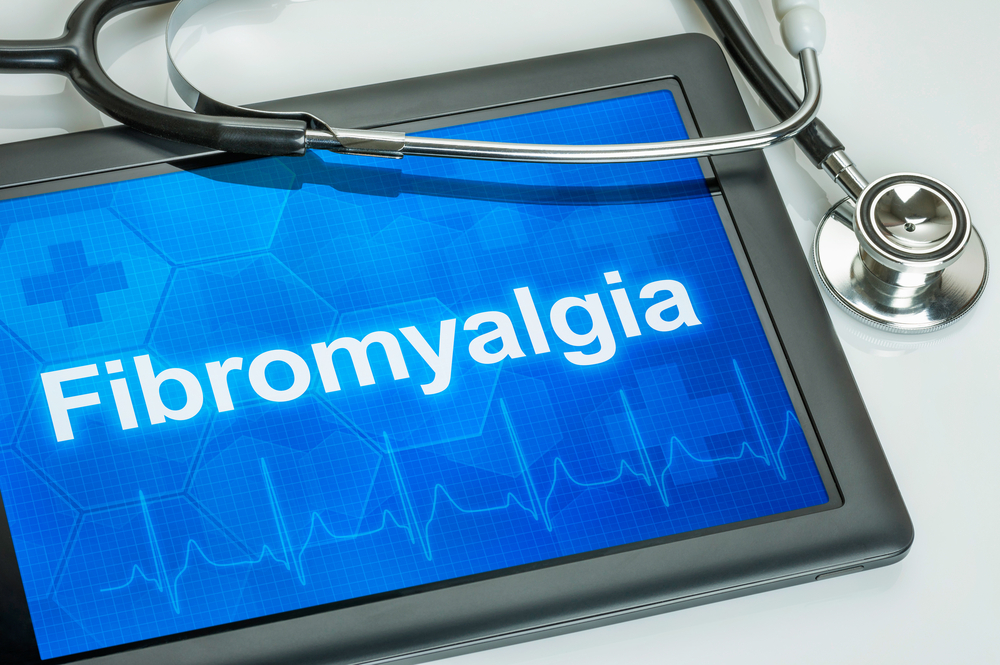 What Is Fibromyalgia?
Fibromyalgia is a condition that affects the nervous and skeletal systems. It can even have effects on your memory and mood. For this reason, many ill effects tend to go along with fibromyalgia.
But perhaps, the most prevalent and troubling of these symptoms is severe pain that can affect every part of your body. Fibromyalgia also affects the spine, so the pain can essentially reach every part of your body.
How Does Fibromyalgia Develop?
In most cases, fibromyalgia occurs after a traumatic physical or mental experience. For instance, it can develop directly after a bad car accident or sports injury. On the other hand, fibromyalgia can be initiated by a serious infection, after major surgery or in response to great mental stress.
Fibromyalgia is essentially a condition of the nerves and chemicals in the brain that signal pain. Repetitive nerve stimulation can lead to the development of fibromyalgia. It can also run in the family so genetics are also a factor.
That's why a healthy diet is always a good idea as employing one can provide your body and brain with the nutrients it needs to stave off chronic stress and protect nervous functions.
Interventions for Pain Caused by Fibromyalgia
Yoga – 

The benefits of exercise cannot be understated when it comes to keeping your body healthy. Yoga is a great way to keep your body in tune and make it more resilient to repetitive nerve stimulation that is typically the root cause of fibromyalgia.
Acupuncture – 

As of now, there is promising data concerning the efficacy of acupuncture for the treatment of fibromyalgia. 

One study

 emphasized acupuncture along with a healthy diet for fibromyalgia pain treatment with considerable success.
Physical Therapy – 

Professional physical therapy can help target the exact nerves in the body that are causing the pain and help exercise them to make them more resilient. Your physical therapist will most likely also give show you exercises that you can do at home to improve your condition.
Manual Lymphatic Massage – 

This is a type of skin massage that is meant to unclog the lymph nodes to help release potentially harmful lymphatic fluids that could be causing pain.
Essential Oils – 

Essential oils are considered part of an overall healthy lifestyle because they can help soothe stress, even chronic stress. They may be effective for treating fibromyalgia for that very reason. Regular use of essential oils can help reduce physical and mental stress and prevent the development of fibromyalgia or lessen the pain-related symptoms of the condition.
Losing Weight – 

Losing weight may also ease some of the stress of your skeletal system and your nerves, effectively relieving fibromyalgia pain. Again, this is why the

benefits of exercise

 are so far-reaching.
Systemic Movement – 

This sort of goes hand in hand with physical therapy. But certain repeated movements may be beneficial to counteract the effects of fibromyalgia. Be sure to ask your therapist or specialist which movements and exercises would benefit you the most.
Pain Relievers – 

Certain over-the-counter medicines, like acetaminophen, may be effective for relieving fibromyalgia pain. They are typically used to treat fibromyalgia pain. Although you will have to consult with your doctor about prescription medications.
Antidepressants – 

In many cases, fibromyalgia occurs when there are chemical imbalances in the brain that makes the body hypersensitive to pain. And because certain antidepressants treat such a chemical imbalance, some of them have been known to be effective for multiple 

symptoms of fibromyalgia

,

 including pain and, of course, anxiety and depression.
Supplements – 

Some symptoms of fibromyalgia may be effectively treated with quality formulations. A joint pain supplement like

 

Relief Factor reviews

 

can help with joint stiffness and loss of range of motion, typical for people suffering from fibromyalgia.
Are There Alternative Treatments for Fibromyalgia?
If none of the clinical treatments for fibromyalgia have worked for you, alternative treatments may be able to help:
●       Tai Chi – One of the key points of emphasis concerning a healthy lifestyle to combat the symptoms of fibromyalgia is aerobic exercise. Aerobic exercise has shown great improvement in treating the pain that comes with fibromyalgia. Tai Chi is an ancient Chinese exercise of mind and body that is even better than aerobic exercise.
●       Biofeedback – Biofeedback refers to any number of methods or devices that measure certain body functions. These can include computer programs, phone apps, and wearable devices to measure things like heart rate, muscle contractions, brain waves, perspiration, breathing patterns, and more. It is often used to manage physical and mental conditions, like asthma, constipation, anxiety, stress, and fibromyalgia. The data biofeedback can help a person make physical or lifestyle changes to better control chronic pain and other issues.
●       Medical Cannabis – Cannabis has shown great promise for many pain-related conditions like migraines, fibromyalgia, and chronic pain for people going through chemotherapy. Medical cannabis reacts on cannabinoid receptors in the brain and body that may play a part in how your brain responds to brain signals.
Final Thoughts on Fibromyalgia
It is certainly unfortunate that some people are genetically predisposed to fibromyalgia. But the good news is that with some mindfulness and a commitment to healthy living, the condition can be negated.
Remember to try to limit your stress as much as possible. Take a vacation or simply remove yourself from certain unnecessary stressful situations. Use high-quality joint pain supplements to keep your bones and joints healthy as you age.
Eat right and exercise at a level that is healthy for your body. If you do all this, you have a great chance at avoiding or successfully managing fibromyalgia pain.  For more such health-related content please, visit Health Web Magazine.