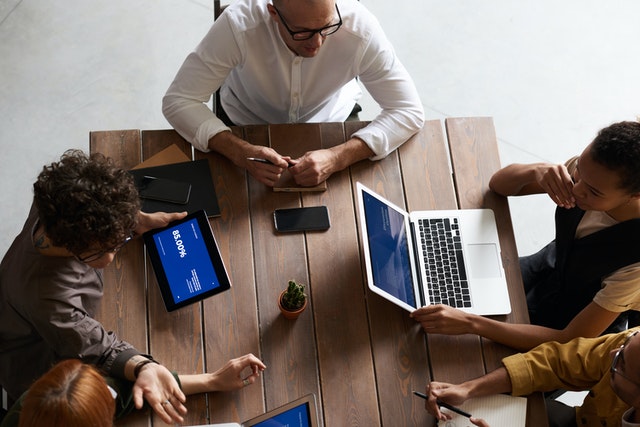 Business is complicated enough as it is, but adding family dynamics into the mix can create a veritable nightmare. Running a family business can be a difficult, but rewarding process. Though, you have to know how to handle the tense and personal atmosphere that it creates. Here are a few tips to help you get a good idea of how to run a successful family business. 
Work on family dynamics
When you go to the office, you're generally supposed to leave personal matters behind. If you work with family, this simply isn't feasible. Personal drama has a way of surfacing, no matter how well you try to conceal it. However, if there's something you shouldn't introduce to your family business, it's drama. It can potentially ruin the work environment for everyone involved and cause further strife, which is why avoiding this type of situation should be a priority. 
Taking a proactive approach is the best way to prevent personal conflicts in the workplace. You have to set strict boundaries between family members during and off work. Actively manage the situation before it gets out of control. While you can't stop every argument, mitigating these types of situations is an absolute must. 
Address individual goals and aspirations
While you may have entered the business together, that doesn't mean that everyone in your family has the same perspective on it. Each member is their individual and might have a completely different vision for the company and where it's headed. As life progresses, these goals and aspirations tend to change, so you'll rarely have a consistent perspective among multiple family members. With this in mind, how do you address every family member's needs in the company?
A great way to handle this is to treat family owners like investors in the company. You should consider their needs and understand their viewpoints, both from a personal and professional perspective. Discuss the business's potential progress, finances, and how it will affect your family's dynamics. With an open and communicative approach, you can reach conclusions that will benefit every family member.
Assign roles based on merit
What do you do when a family member independently decides their son or nephew is the best pick for a particular job? They insist that this is the case, and saying otherwise would cause an argument. It's a tale as old as time, and it's something you'll inevitably run into when working in a family-owned business. Putting family members in desired positions is the bane of good business, as they're rarely the most qualified option for specific roles unless they happen to specialize in them coincidentally. 
You must establish that merit and experience will be the driving force for hiring for specialized positions. Giving away jobs to close family members rarely ends well if they aren't qualified. If you can find adequate talent outside the company, that would be preferable to nepotism. Not to mention, certain high-stress roles shouldn't be shoved onto individuals that have personal attachments to other employees, as it could cause further conflict.
If a family member protests a merit-based system, there's not much you can do to soothe their anger. They'll want what's best for the relative in question, but you need to emphasize that the company needs talent and not nepotism. Consult your other family members to talk some sense into them or keep them away from important, decision-making roles. 
Include outside administration
When you take all of the factors into account, governing a family-run business seems like a nightmare. With personal strife and conflicts being so common, how do you get a truly objective perspective on real issues in the company? Well, the most obvious solution would be to get a third party to do it for you. 
Every family business should have an advisor or board of directors to participate in governing the company. With an independent perspective, you can more easily create a balance in the decision-making process. It helps remove bias and personal conflicts from the equation, as an advisor, will only have the company's best interest in mind. The same goes with a board of directors, only they would have an even higher stake in the success of the business. 
Board meetings are much more professional when you have an independent third party discussing things alongside your family. Some members may take their liberties too far if there's no buffer involved and cause strife. 
Evolve with every generation
One of the biggest problems with multi-generational businesses is the fact that they don't welcome much change. This is especially prominent in family-run businesses. When children inherit a successful company, they're more likely to keep it the same as it was while under the supervision of their parents. It makes sense in theory. After all—who wants to change a formula that works?
No one does, but they should. The market and its participants change dramatically with every generation, even if you don't notice this change immediately. Not being open to different business practices and strategies is a tried and tested way to ruin your company's success in the long run.
To protect your business, you need to develop and implement new strategies continuously. A culture of change in a company is crucial for long-term success. How you go about the process depends on the circumstances and market, but you have to do it either way.
Stick to specific roles
Once everyone has their specific role in the company, it's important to keep it that way. Those who have experience in one field might not be the best judges when it comes to other lines of work. However, when you work with the family in a small business, these lines tend to blur and cause disagreements. An older relative might argue that they know more about the company or how the world works, and they might use this as justification to make some changes. 
Emphasize the importance of staying within your specialty. If you work in the company's marketing department, you should have the most say in what goes into the advertising strategy. What if you want to produce new branded merchandise, but another owner in your family thinks that it's not a sound business solution? Things can get heated and complicated. 
Your best bet would be to show them research with facts to back it up. For example—branded merchandise is, and has always been, a pretty good way to get the word out about your business and create a stronger brand. Items like promotional pens and custom welcome mats help remind customers where to go when they need a particular product or service. Give them a good perspective that shows you have expertise in the field, and you're less likely to run into conflicts when discussing changes. 
Share decisions
While we've talked about limiting bad decisions by family owners, that doesn't mean you should cut out cooperation outright. There's a reason people go into business with their family members, as it allows for great consultation and brainstorming from similar perspectives. People are more likely to take your ideas more seriously and consider them when making decisions. 
Whenever possible, you should work with your family to make good decisions for the company. Everything from the design of the office to the products and services you provide should be open to debate and change. Want to adjust the marketing strategy to include something new and exciting? Call a meeting to discuss the topic and find out others' perspectives on it. Need some new tools or equipment to increase efficiency? Consult the board of directors and other owners to see if that would be a sound business investment. As long as you give everyone a voice, there should be no hard feelings when it comes to running the company. 
Conclusion
There's nothing quite like running a company with your close family. You can view it as a good thing or a bad thing, depending on how all of you manage to deal with interpersonal relationships in the workplace. There's a reason that family businesses are so popular, and there's a reason plenty of them fail. A good balance is required to keep things stable and productive. Follow a few of the pointers mentioned above and you'll be able to take care of things with minimal issues.