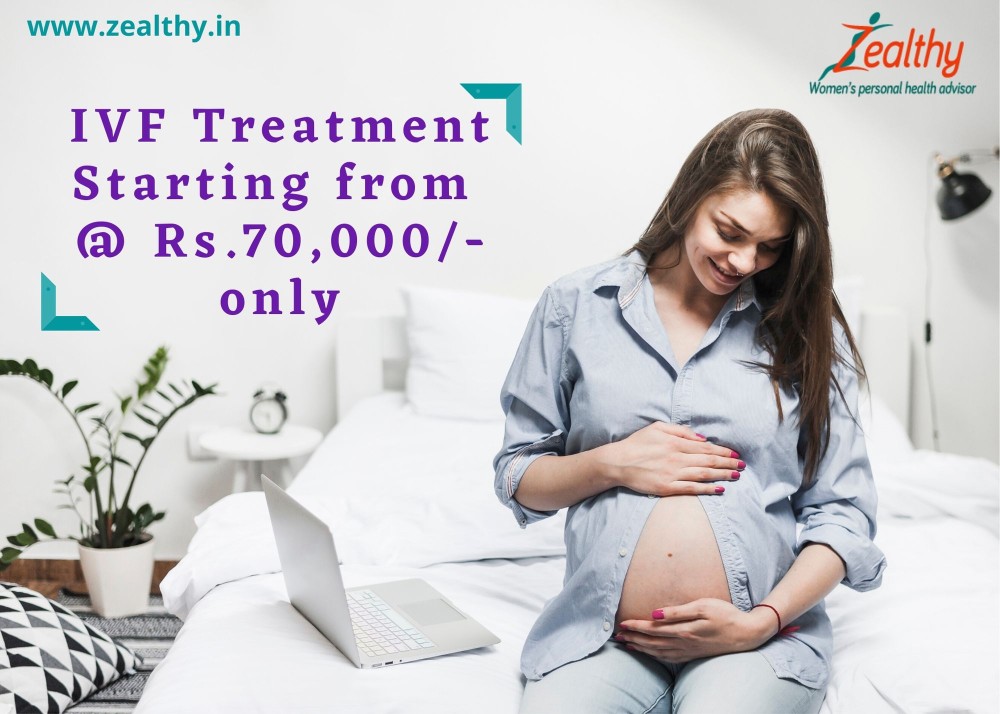 There are many areas that you must consider before going for an IVF treatment, like success rate, cost of IVF, the process involved, technologies and types of equipment used, which doctor you would consult, and from where you should get your treatment done, and we will discuss all these points here.
The success rate for IVF depends on a number of factors, including the reason for infertility, from where you're getting treated and under which doctor, your age, etc. It also depends on the Lab quality, where your treatment is undergoing. Moreover, infertility does not occur only in women; but it can also occur in men.
The cost of an IVF treatment depends on various factors, like the medical condition of the patient, the reason behind infertility, doctor's expertise, types of advanced technologies used in the treatment process, type of the hospital, etc. It also varies from city to city, clinic to clinic and patient to patient. The treatment cost quoted by the infertility clinic can only be the treatment process cost or may include the cost of drugs, blood tests, ultrasound monitoring, no. of cycles, medications and injections for ovarian stimulation, and ovulation & follicle monitoring.
Through Zealthy.in, you can get your IVF treatment in Bangalore done, at Rs.75,000, which may go upto Rs.2,00,000 per cycle, depending on the complications involved in the treatment procedure. IVF treatment process also includes a lot of steps that may influence the total cost of the treatment.
It's not necessarily important to always go for an IVF treatment in cases of infertility. Couples also opt for IUI treatment, when reports reflect that the infertility problem can be treated through IUI.
Both IVF and IUI are types of ART treatments that are used to help couples who are struggling to conceive naturally, but the steps involved in both the process are quite different.
In IVF, the egg and the sperm are fertilized in a petri dish and then the embryo is implanted in the uterus, whereas in IUI the sperms are retrieved and good quality sperms are injected into the uterus.
These two treatment techniques also differ in terms of cost. An IUI treatment can cost you between Rs 25,000 – Rs.40,000, depending on the medical condition, but the success ratio is less as compared to the IVF treatment.
Zealthy has helped more than 2000+ couples who were facing infertility problems and supported them in getting best-in-class infertility treatment with a high success rate at a very affordable cost. 
Zealthy's Infertility clinics in Bangalore have highly experienced doctors, who offer treatments like IVF, IUI, Donor Programme, Male and Female infertility, Services like Laparoscopy, Hysteroscopy, Endoscopy, Normal Delivery, Cesarean Delivery, treatments for PCOD, PCOS, Uterine Fibroids, and a few more. These clinics are also equipped with advanced technologies.
If you still have any doubts, or are confused regarding where to approach for the infertility treatment.
Book your appointment with us and get your first consultation free in the best infertility clinics near you or call @ +91 636 636 3030.