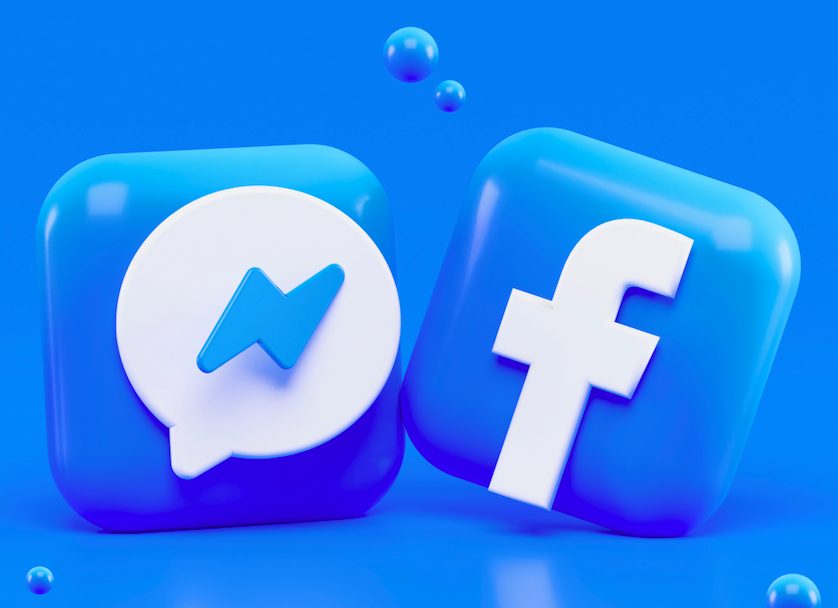 Social commerce has given a tremendous impetus to brands in the current times. Besides helping Brands gain visibility, they provide ample opportunities to build communities, enable dialog, gauge consumer interest, and most importantly, get the user data to launch new offerings. 
Besides, it provides a platform for easy selling. Banking on social media, especially highly followed platforms like Facebook has helped brands to get the best ROI on their marketing spends. By carefully planning the content and ad strategy, brands can enhance their sales tactics. This in turn will help them to get convertible leads and eventually boost sales revenue 
The various tools offered by Facebook make the sales process seamless and help the brands to reach out to their target consumers. Let's explore ways in which Facebook can be capitalized to boost sales. 
1. Understand your Users
Understand the search and scroll patterns of users on various handheld devices. For example, According to an article, Mobile users are usually distracted. Besides, people on Facebook scroll without the intention of focused learning. Therefore you must make content worth noticeable within a short period. 
Targeting users based on their demographics, age, purchase intent, and income level helps to optimize ads and save ad spends. This in turns proves to be an effective way to expand your target audience without incurring significant costs.
2. Showcasing the brand story.
Building a strong connection with the audience is an effective way to improve brand recall. The descriptive power of stories has a big impact on the human brain that improves retention, according to research. 
A short and nimble brand story crafted with finesse helps to drive Call to Action on campaigns more effectively. The following are the effective way to design a good brand story on Facebook:-
Ask Yourself Key questions about your brand  

What are the top 3 problems that you intend to solve?

What makes your brand Unique?

How would your Target Audience describe your brand in a few words?
Use this information to create a good bio and landing page for your Facebook. Ads. Scrollers and readers on Facebook need some incentive to go from click to purchase and designing a good consumer journey is the key. 
Incorporating adequate reviews at the product ads and stories about how the brand has changed people's lives would be a great way to acquire users' attention
3. Choosing the right kind of Ads.
Placing the right format of Ads on Facebook is the key step to showcase your product offering in a meaningful way. Advertising tools like Facebook Pixels help to expand the target audience and remarket to people searching for similar products and services.
According to an Article, Dynamic Ads, if placed in the right way, are claimed to have improved the Click-through rate by 44%. Facebook's Dynamic Ad feature allows you to save time by helping you choose the right Ad template. It eliminates Manual work. It also helps the business to deal with stock outages by managing ads accordingly. It simply removes the out-of-stock products.
If your company operates in the hospitality sector, Travel Ads are the best format to design your ads. It provides unique features to travel advertisers such as creating better landing pages, customized travel plans, online tour guides. 
Community events are a great tool to connect to your target consumers offline. Besides if you are selling services like event tickets ( example – BookMyShow). 
4. High Converting Landing Pages
It is essential to have responsive and interactive landing pages to assist your customers in the buying process. The following checklists are imperative.
Clearly stating the Unique Selling Point (USP) is essential because the customers will connect it to the current unmet needs.

Design Elements on the website should be in sync with the  color  elements and design on the Facebook ads. This will give a certain degree of coherence and continuity to the Facebook ads.

A compelling Call to action should be the key focus on the website. The key is to not overwhelm the users with numerous actions to perform. In such a scenario the churn rate increases. The actions should be seamless and easy to execute. 

High-quality visuals on the landing page will help to capture the attention for a longer span. Low-quality images will make your customers question your business's credibility and will leave a poor impression.
5.

 Content strategy

 

Creating content at each stage of the consumer's buying journey will help complement the consumer's research about the product. 

 

For example, if someone is looking to purchase essential oils, blogs on DIYs, utility, and benefits of using Essential Oils featured on Facebook will help to strengthen purchase intent. Besides the content can be in Ad and visual format to improve readability. The key is to capture the limited attention in the best way possible.

 
6.

Building Proper Communication Channels

 

Interacting with your customers at every stage of the purchase will help to deal with user attrition. Placement of a chatbot for quick resolution is an effective way to do so. 

 

Nearly 50% of the customers surveyed stated that they prefer to communicate with the business via an instant application while purchasing. If the query resolution takes more time, the user might lose interest or shift to competitor sites for purchasing the same product or service.

 
7. Custom Store on Facebook.
Setting up a shop on Facebook helps to capitalize on the impulsive buying decision of the target customers. It is also advisable to integrate the personal online ecommerce store with the Facebook store. Effective product catalogs should be designed to capture user's interest.
Facebook Stores also helps you to grow your audience and get new customers. Since it shortens the buying path, it can help you get effective leads quickly. Besides, if your brand has a strong community, a Facebook store is a good avenue to sell products easily with a minimum cost of acquisition.
8. Highlight and Amplify Offers
Based on the customer's purchase history, showcase lucrative offers and discounts on best-sellers to amplify the urgency to buy. Time-bound offers are known to create the interest to buy the product. Besides, it is a great way to improve word of mouth. It is essential to keep the offers simple. 
Incorporating Innovative strategies like Discount Spin wheels will enable more sales. These prove to be engaging pop-ups that capture your reader's attention.
9. Webinars and Events 
Facebook Events is another way to engage with your audience by setting up avenues to communicate. Weekly or monthly Q&A sessions, workshops, and interviews with experts are some areas that can be explored to keep your audience informed about the new product launches. 
It is also a potential avenue to build a community around your brand by bringing like-minded people on the same platform and enabling dialogs among them.
10. Customize the offerings in Targeted Ads
The product offering pipeline stated above if customized according to customer needs can boost conversions rapidly. Facebook advertising provides excellent customer analytics to work on. Customization helps in micro-targeting your audience based on their needs, and purchase history.
This will also help you reach more people as compared to organic posts.