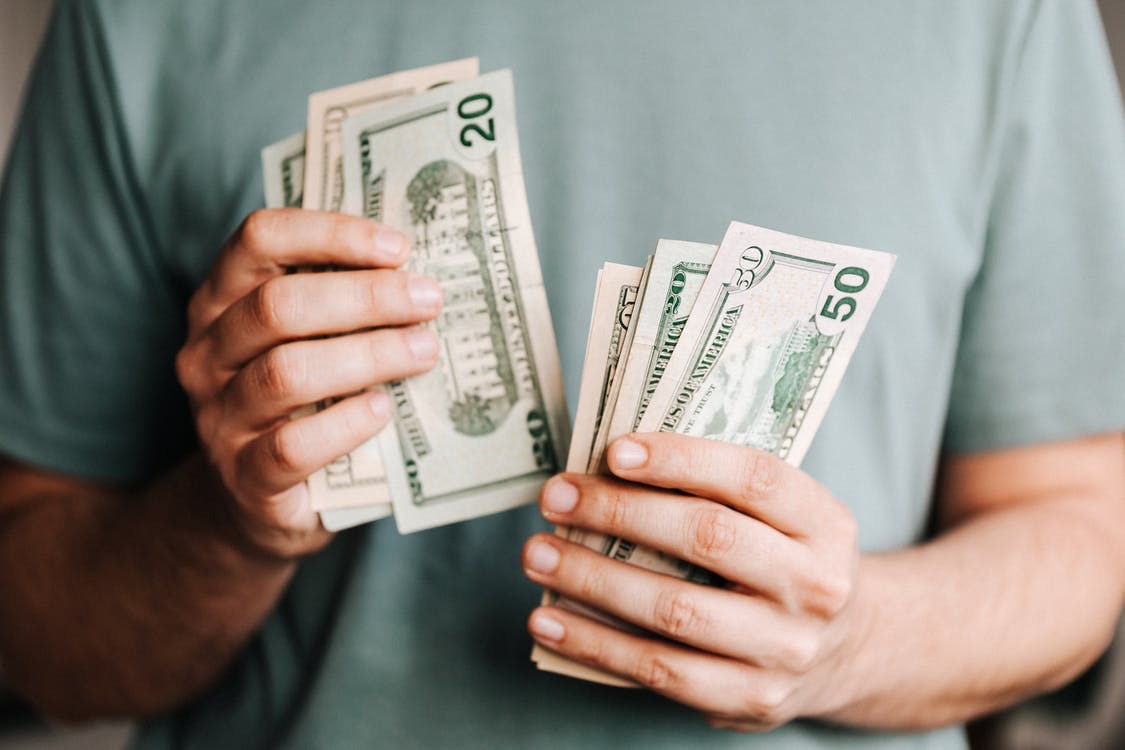 What's The Best Way To Make Money In The Cannabis Industry
The cannabis industry is one of the fastest-growing industries in the US. New businesses keep opening quickly, and many of them keep introducing new cannabis products regularly. With full legalization just around the corner, it's an industry worth considering for investment. 
Thousands of young entrepreneurs are looking for a chance to start their businesses and grow them at a steady pace. If you're one of them and want to make sure that your investments pay off, here are a few ideas that should be enough to point you in the right direction.
Open A Cannabis Dispensary
Cannabis dispensaries are among the most popular options for buying weed all over the US. It doesn't take a lot of effort to open your Daily Marijuana dispensary. As long as you stick to the local laws and ensure that your products meet all quality standards, you can make a nice buck by selling weed you grow yourself.
https://www.pexels.com/photo/kush-in-close-up-photography-3676962/
However, it might take you some time to research and gather all of the documents you need to get started. If you don't want to grow the product yourself, you can buy it in bulk from other farms and re-sell it for a profit. 
Grow Cannabis For Medical Purposes
Many new cannabis businesses base their companies on growing high-quality organic cannabis for medical purposes. While the cannabis plant is resilient and can grow pretty much anywhere, it takes a lot of practice and effort to get the best weed quality from your plants. 
https://www.pexels.com/photo/shallow-focus-photography-of-cannabis-plant-606506/
As a grower, you will have to educate yourself on what the plant needs to grow, including lighting, irrigation, fertilization, etc. Without proper care, your crops won't have a pleasant flavor, and they won't develop the required levels of THC or CBD. Once you master growing and drying your cannabis, you can sell it to dispensaries and companies, make edibles, or sell it directly to users. 
Make Your Cannabis Edibles
Cannabis edibles are one of the most popular industry products because they can be used by people who don't smoke or vape. Not only that, but cannabis edibles also provide a stronger and longer-lasting high. Moreover, you can eat a cannabis product without anyone knowing, and you can do it anywhere you want. The best part is – you don't need any equipment to get the plant into your system.
https://www.pexels.com/photo/multicolored-decor-lot-1193742/
When it comes to cannabis edibles, the sky is the limit. You can prepare an endless line of products, including brownies, cookies, gummy bears, lollipops, you name it. Some people open up restaurants that use cannabis in all of their recipes. As long as you can imagine a recipe, you can make it and sell it for a nice profit – provided it tastes well.
Become an Expert Budtender
Cannabis budtenders are becoming highly popular, especially among rich and famous people. Their role is to educate people on particular cannabis strains and help users get the best experience possible. Most budtenders work in dispensaries, and their main role is to help users find the best strain for their particular tastes. 
It's the perfect job if you're passionate about cannabis and if you have good communication skills. It might take you some time until you land your first job, but you can make a very successful career as a cannabis budtender once you do.
Invest In Existing Companies
If you're that type of person who doesn't like to spend your days organizing and running a company, you can simply invest in an existing business and make some real cash. When it comes to investing in the cannabis industry, you have practically an endless line of opportunities. All you have to do is pour some money into a company to help it grow steadily. Here are some areas where you can invest in and gain a profit:
CBD and THC product manufacturing

Cannabis farms

Wholesale businesses

Retail businesses

Extraction equipment and tech

Research and development of new products
Of course, these are just some of the many possibilities. One thing is for sure, as cannabis is nearing full legalization across the US, most successful companies will only grow even more soon.
Organize Cannabis Events
There is nothing a cannabis lover likes more than an event that's all about the best strains of weed. Organizing cannabis events is definitely something that can help you make a healthy buck. However, these events also present a perfect opportunity to meet people and connect with business owners from all over the world.
You just have to make sure that your local laws allow you to hold these events. Apart from allowing growers and cannabis manufacturers to present their best products, you can throw in extra activities such as music performances, dancing, sports, and so on.  
Final Words
For sure, the cannabis industry presents all kinds of opportunities to make some extra cash. You can either grow medical marijuana, organize events, open up an online store to sell products, or even open your cannabis restaurant. 
The possibilities are practically endless, as long as you have a good idea and some cash to invest. So do some brainstorming and figure out what type of business works the best for you. Don't be afraid to take a risk, and the reward will surely make it worth your while.