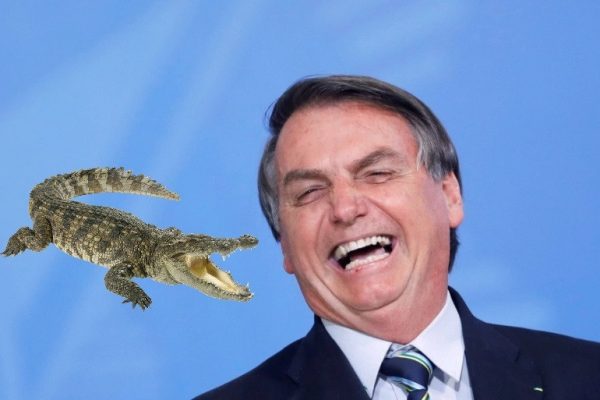 Jair Bolsonaro, President of Brazil, one of the nations to be hit very hard by coronavirus, has been against vaccines all the time. However, on Thursday his comments reached a height of absurdity.
He said, "In the Pfizer contract, it's very clear. 'We're not responsible for any side effects.' If you turn into a crocodile that's your problem."
He added, "If you become superhuman, if a woman starts to grow a beard or if a man starts to speak with an effeminate voice, they [Pfizer] won't have anything to do with it."
The Brazilian President launched the rollout of the vaccine on Wednesday. However, he refused to get vaccinated.
He told AFP, "Some people say I am giving a bad example. But to the imbeciles, to the idiots that say this, I tell them I've already caught the virus. I have antibodies, so why get vaccinated?"
The Supreme Court in Brazil had said that the vaccine would be obligatory, on Thursday. Brazilians could choose to get inoculated.
Bolsonaro had been a denier of the coronavirus despite Brazil having the second highest coronavirus death toll in the world and earlier called it a "little flu." He tested positive in July and recovered but still is not facing up to the immense impact of the pandemic in his country.
Last week the President said that Brazil was in "the tail end of the pandemic," despite a recent surge. On Wednesday a new high of over 700,000 positive cases were recorded. On Thursday there were over 1,000 fatalities within 24 hours.
Source Business Insider