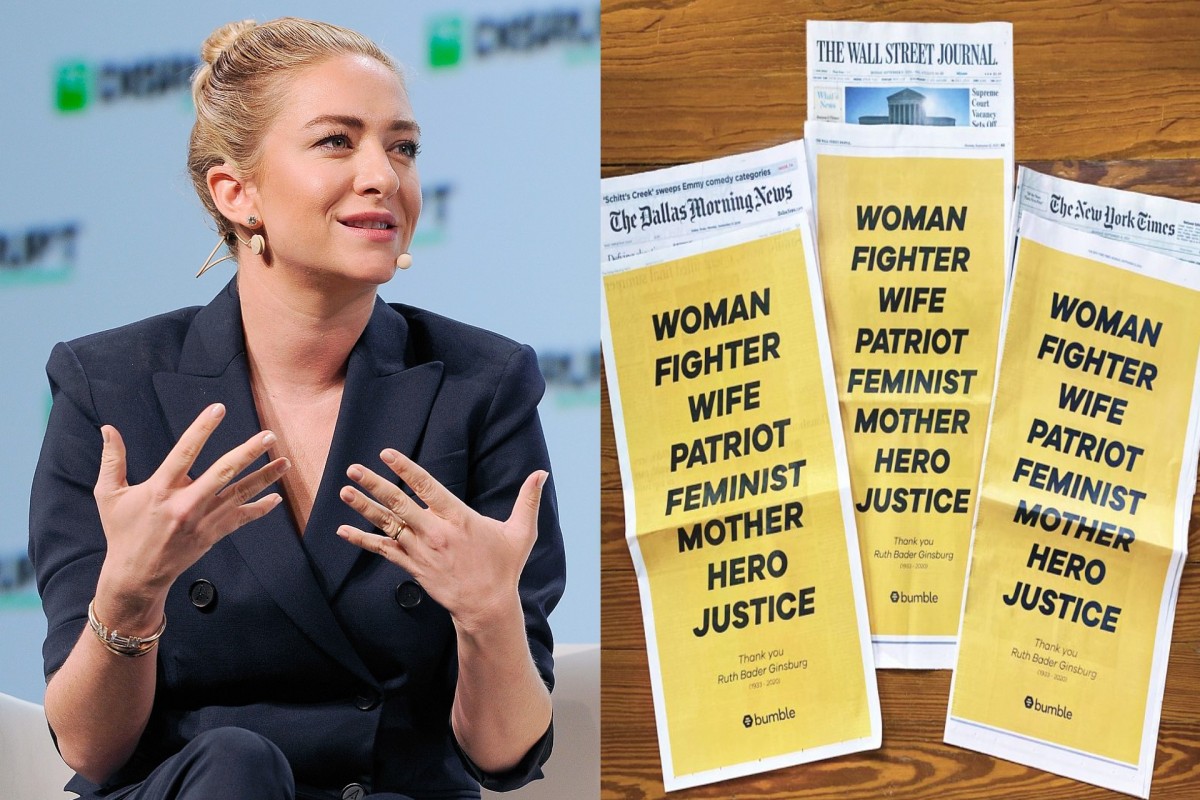 Whitney Wolfe Herd, the CEO of Bumble Inc. — a woman-centric dating app, has seen her net worth soar to almost $2 billion. The company's stocks rallied for the second day in a row after its blockbuster debut on Thursday. Regulatory filings show that she owns 21.5 million shares amounting to a 11.6% stake in the company.
On Friday, Bumble, which is backed by the Blackstone Group Inc., had a value of $15.69 billion. Its share price had almost doubled from its IPO of $43 per share. This huge increase indicates  a current bullish trend in the U.S. equities market and the U.S. investors penchant for tech shares.
At 31, Wolfe Herd became the youngest female CEO to take a company public. She rang the opening bell, on Thursday, with her one year-old son by her side, from the Austin-based offices of Bumble. In  Friday afternoon trade the company's share were up by 13.5%. In the earlier session they had risen by 20.6% and were at $84.8.
A graduate, with a degree in International Studies from Dedman College of Humanities and Sciences,  Southern Methodist University, Wolfe Herd launched the Bumble app in 2014, when she parted from Tinder, another popular dating app of which she was co-founder.
On Thursday Wolfe Herd told Reuters that the women-first approach of the app was the main reason behind the success of Bumble in a highly competitive online dating market. She said that users were more likely to pay for premium offerings as they seek a deeper level of connection or a different way of connection. She said that a popular feature in the app is its incognito mode. It allows users to browse profiles anonymously.
Wolfe Herd was a co-founder of the tremendously popular Tinder app, one of the most recognized dating apps worldwide. She had left the company after suing her co-founders for alleged sexual harassment. The parent company of Tinder, Match Group Nc., had denied the allegations. However, they settled the dispute with a payout of about $1million.