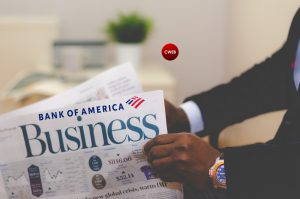 Bank of America Corp NYSE. (BAC) reports earnings on July 16 for Q2 FY 2020.
Bank of America's net interest margin is expected to see a steep decline. This signals that Bank of America's ability to lend money at  higher interest rates as opposed to  what it pays on savings accounts and other money deposits.
With rates being cut  by the  Federal Reserve this has caused Bank of American stock to decline. Bank of America's  total return  has been  a negative   18.1% over the past 12 months compared to 5.3% gain  for the S&P 500.
Estimates for Adjusted Earnings Per Share are $0.26 compared to Actual for Q2 2019 (FY) of $0.74. Bank of America to Report Second-Quarter 2020 Financial Results on July 16.
Based on 14 analysts offering 12-month price targets for Bank of America in the last 3 months. The average price target is $27.22 with a high forecast of $40.00 and a low forecast of $21.00. The average price target represents a 20.71% increase from the last price of $22.55. Source: TipRanks
Brian Moynihan | Chairman of the Board, Chief Executive Officer Moynihan participates in several organizations that focus on economic and market trends, including the World Economic Forum International Business Council, the Financial Services Forum, the Bank Policy Institute (chair), the Business Roundtable, and the American Heart Association CEO Roundtable (co-chair). He is also a member of the Federal Advisory Council of the Federal Reserve Board. Source: Bank of America
NYSE. (BAC)    CWEB Analysts view the stock as a long term growth and a great addition to your investment portfolio with an upward momentum of $49 by 2021