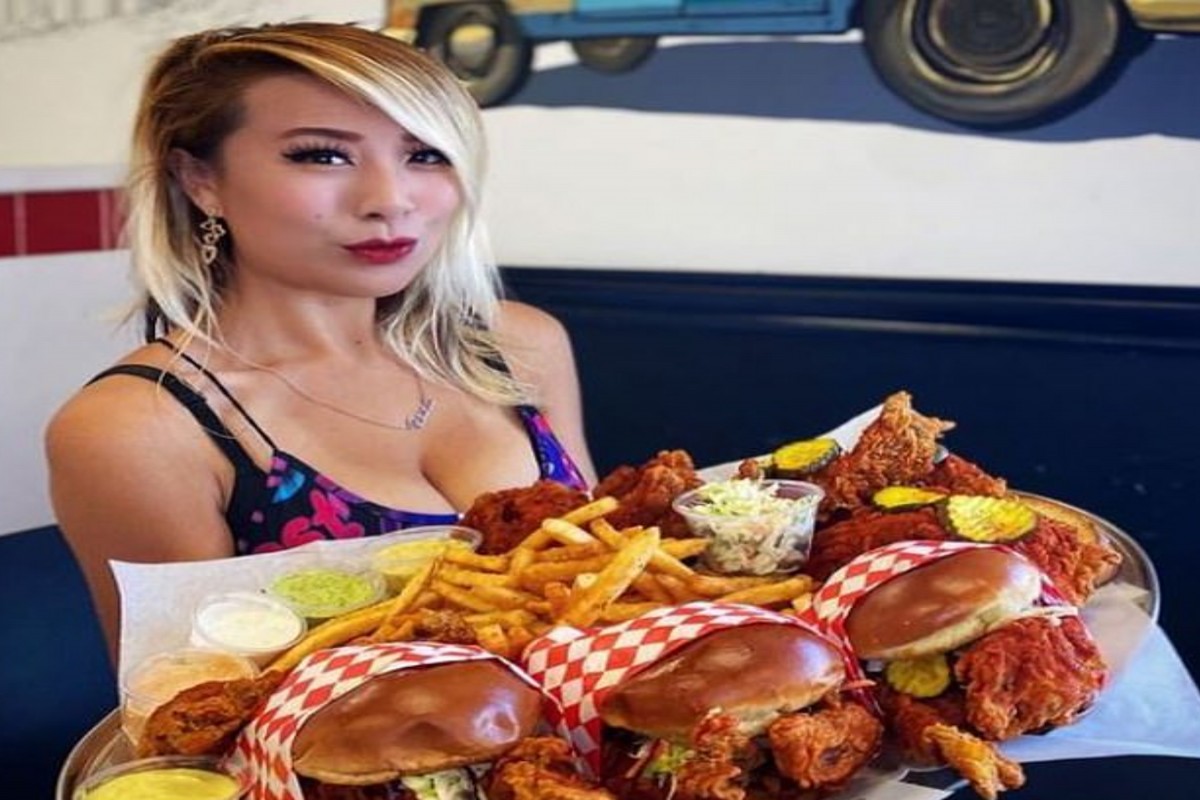 Raina Huang is a 27-year Californian who has set out on an eating tour across a few states in the nation. The competitive eater, who weighs a mere 131 pounds, can eat huge quantities of food in short periods of time.
She is touring across Utah and Idaho for a series of food challenges through several weeks. She is planning to finish the series at Las Vegas. The competitive eater has 1.7 million followers on her TikTok page Rainaiscrazy.
One of the stops that recently Raina made was Lucy's Pizza in Idaho Falls. She ate an 18" inch pizza in 8.03 minutes. She also had a drink with the four toppings pizza. After she chomped through pizza she was interviewed by the website EastIdahoNews.
She said that Lucy's pizza was really good and she was ok despite the fact that has become lactose intolerant in the recent past. Despite the cheese she managed to eat the entire pizza.
Three years ago, she began her journey as a competitive food eater when she ate a 4 pound burrito in 6 minutes. She filmed the entire challenge and got her a huge following on YouTube. After this success she continued to look for challenges and posted all the eating challenges online.
Raina said that she comes from a Chinese family and their culture is such that they don't waste food or keep it as leftovers. There was no portion control and they sort off trained her to meet these food challenges.
When asked about how she maintains a 131-pound body weight she said that she runs 5k every day. When she's at home she eats a balanced meal with "a lot of vegetables, very few carbs and very little meat."
Raina is currently touring the states with 31-year old Blaine Koenig of Long Beach, California, who is also a competitive eater. They will complete their eating challenges in Las Vegas.