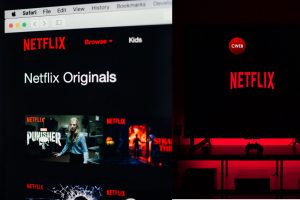 Netflix  is about to give its Second Quarter 2020 Earnings Interview July 16-2020.Netflix is the king of  online streaming. While other competitors like Disney and Amazon have tried to compete with Netflix, the stock  is up 59% for the year and  has rewarded shareholders. Morgan Stanley raises its price target to $575 with an overweight recommendation and a likely target of $775 per share.
With stay at home orders back on in many states due to the COVID-19 pandemic, Netflix is increasing its subscribership. With winning content choices for all and production ramping back up  as we try to move past the pandemic, the stock can only reach new highs. Local broadcasters will have an extremely hard time competing with Netflix because the advertising budgets have been cut that they rely on to produce shows.
The Focus:
Netflix is a global streaming entertainment service offering movies and TV series commercial-free, with unlimited viewing on any internet-connected screen for an affordable, no-commitment monthly fee. Netflix is a focused passion brand, not a do-everything brand: Starbucks, not 7-Eleven; Southwest, not United; HBO, not Dish. Source Netflix
Netflix margin structure and growth Netflix, Inc. (NASDAQ: NFLX)
We think we can grow to 60-90 million members in the US, based upon our trajectory to date and the continued growth of streaming entertainment. Our operating margin structure is set mostly top down. For any given future period, we estimate revenue, and decide what we want to spend, and how much margin we want in that period. Competitive pressures in bidding for content would lead us to have slightly less content than we would otherwise, rather than overspending. The same is true for our marketing budget. The output variable is membership growth that those spending choices influence.
We are targeting a 16% operating margin in 2020 and plan to steadily increase operating profit and margin from there as we balance growth with profitability.
With our rapid increase in content spending, and our growing emphasis on owned original productions, cash outlays are initially greater than content amortization, constraining free cash flow relative to profitability. We have generally funded these cash pre-pay needs with debt. We amortize content as quickly as justified, given industry norms and viewing history. Source: Netflix 
Netflix Chief Executive Officer Reed Hastings Reed Hastings co-founded Netflix in 1997. In 1991, Reed founded Pure Software, which made tools for software developers. After a 1995 IPO, and several acquisitions, Pure was acquired by Rational Software in 1997. Reed is an active educational philanthropist and served on the California State Board of Education from 2000 to 2004.Source: Netflix 
NASDAQ: NFLX    CWEB Analysts see the stock as a potential  for long term growth and a great addition to one's portfolio and upward of $700 by 2021