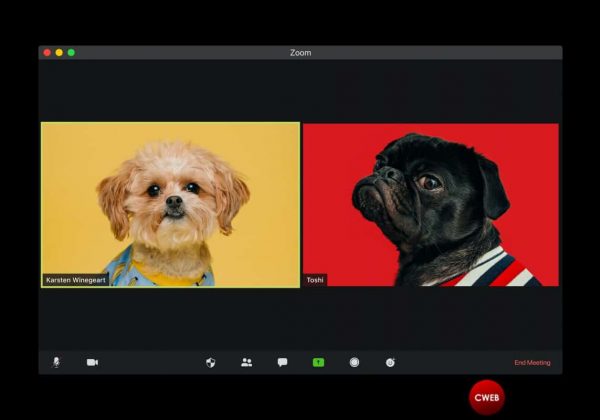 Zoom stock has been on fire lately with gains this past Tuesday and a quarterly report sending the stock up more than 30%. Today, however. the stock retreated down 6.5 percent as of 11:20 AM. The company has a  market cap of $120 billion dollars. But can it survive among the competition from companies such as  Google and Microsoft?
Today however the stock pulled back. The stock has gained 520% year-to-date and it's not surprising investors are starting to take their profits. The company has  a lofty evaluation with shares trading 115 times sales and  250 times its future earnings. While these are impressive growth numbers, the stock remains extremely volatile. Guidance targets for Zoom Technologies calls for revenue of 2.7 billion above the company revenue reported for fiscal 2020 of $622.7 million in sales.
Could a Zoom sale be in the picture? Who would buy it ? Perfect suitors for Zoom would be a Microsoft  or Google takeover. Zoom technologies is an infrastructure company which could attract companies like Amazon, and IBM to take a stake. Microsoft would be the number one player as well as Salesforce– as it's very  successful with  its data integration  (MuleSoft) and data visualization (Tableau) units.