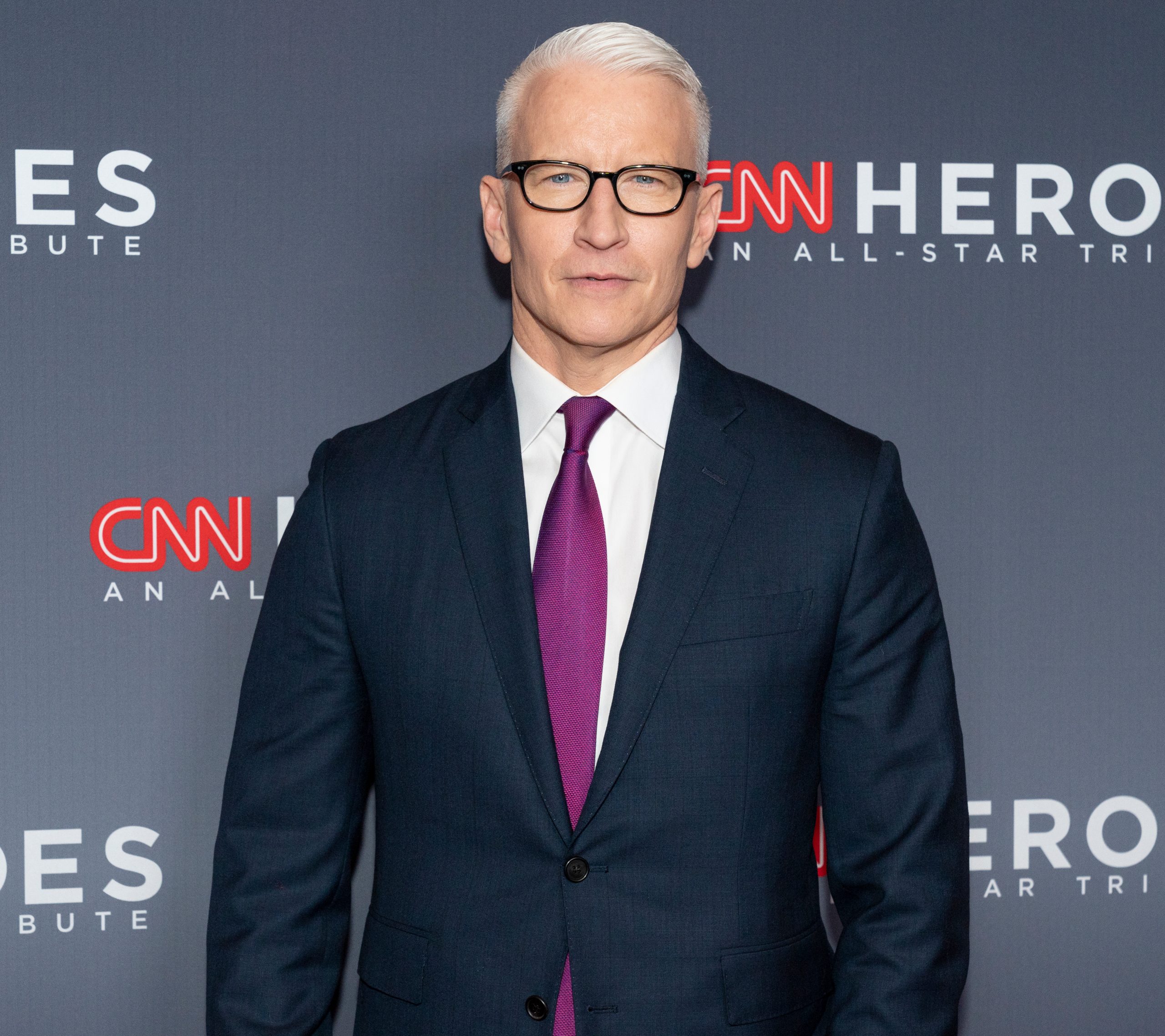 CNN celebrity broadcaster, Anderson Cooper has welcomed two cute baby boys through surrogacy. He had gushed about his first son a couple of years ago as well as expressed his gratitude for getting the opportunity to be a father. This Christmas, he shared a photo of his two kids, Wyatt, who is two years old and Sebastian Luke, who is seven months old, celebrating the festival together.

In one photo, big brother Wyatt shows little brother Sebastian all the gifts that are placed under the Christmas tree. Wyatt wears an orange shirt and red and white pajamas, while Sebastian looks adorable in a dark blue sailor suit.

Anderson Cooper added the caption: "Wyatt helped Sebastian celebrate his very first Christmas."

The second photo was a close up of both the boys. They look straight into the camera. It is almost impossible to say who looks cuter? Wyatt or Sebastian.

The 55-year old CNN celebrity co-parents the boys with his former partner and best friend Benjamin Maisani. After announcing Sebastian's birthday on air on CNN, Cooper said, "We are co-parents. Wyatt calls me Daddy, and Benjamin is Papa." Fans are super excited.
 

 

View this post on Instagram

 
The popular American broadcaster had spoken of the joys of parenting in September, on The Late Show with Stephen Colbert. He mentioned how he goes to wake up two-year old Wyatt and then both of them go together to wake up Sebastian.

Cooper described the daily routine where Wyatt has a thing and the veteran journalist doesn't know where it came from. Baby Wyatt says that he wants to smell Sebastian. So, Cooper says ok and Wyatt smells Sebastian's head. However, the cuter part is yet to come.

Cooper says that Wyatt says the same thing every time. He says, "He smells like an angel."

In the interview, Cooper laughed and said he was like, "Are you from a Christmas special?"

Host Stephen Colbert humorously replied, "Get that kid over to Hallmark!"

Anderson Cooper is thrilled to be the father of two sons. He said that seeing "…Sebastian and Wyatt together, that's really an amazing thing."
Celebrity News Update- Premier Jewelry designer and manufacturer fashion house  ParisJewelry.com  has started manufacturing a new custom line of celebrity jewelry designs with 30% Off and Free Shipping. Replenish Your Body- Refilter Your Health with  OrganicGreek.com  Vitamin Bottles, Vitamins and Herbs. Become a  WebFans  Creator and Influencer.
A Star is Born (9/10) Movie Reviews and Video