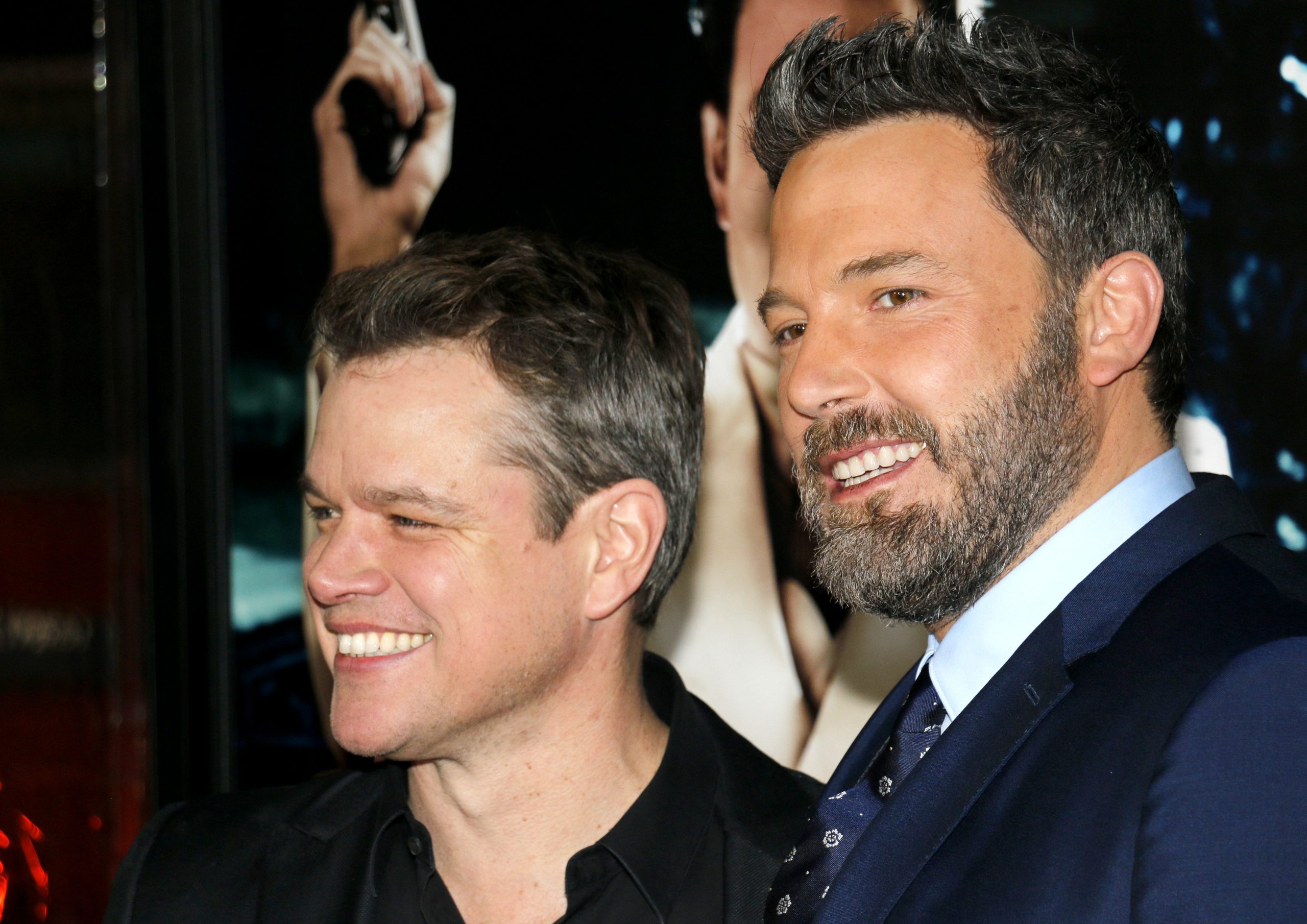 Celebrity Ben Affleck and celebrity Matt Damon have been friends for decades and were also roommates when they began their careers in Hollywood. Although the friendship has endured and flourished there have been differences between them. When they were roomies Ben and his brother Casey had to cut Matt some slack on cleanliness and financial acumen as he had the ability to tune out on these important issues.

On Thursday night, in an interview with James Corden, Affleck described Damon as "a beautiful guy" but said that he "would not suggest living with him."

Ben Affleck expanded on his experience of living with the Bourne star when both of them lived with his brother Casey Affleck, when they were struggling actors.

Affleck said that Matt Damon had never paid any bill to date. He said that they didn't have electricity in their apartment once, as he did not pay any of the bills.
He also threw shade on Matt Damon's habit of "blocking things out." He said that it was an excellent trait as far as acting was considered but backfired when a person is a roommate.

Affleck recounted an incident where he and his brother decided not to clean up after Damon as they were trying to force him to help clean the apartment.
Organic Greek Vitamin Bottles. Hydrogen Alkaline Generator Water + Filter 4 in 1 Design 500mL (16.9 FL OZ)

After two weeks the Affleck brothers gave up as Damon remained unbothered and they found him in the living room "surrounded by concentric circles of garbage." Ben added that he saw maggots in what was one and a half weeks old sushi.

The celebrity actor joked that the Affleck siblings submitted to the Bourne actor and accepted that they couldn't beat him while he cooly replied, "Hey, what's going on, fellas?"

The Batman v Superman: Dawn of Justice actor also commented that there was a place in heaven for Luciana Damon, Matt Damon's wife and that he had great respect for her after living with her husband in their earlier days.

Although celebrity friends Matt Damon and Ben Affleck are no longer roommates they collaborate professionally and have won an Academy Award and a Golden Globe for Best Screenplay for writing and starring in Good Will Hunting. Their latest film Air is showing at a theater near you.
Celebrity News Update— Premier Jewelry designer and manufacturer fashion house  ParisJewelry.com  has started manufacturing a new custom line of celebrity jewelry designs with 30% Off and Free Shipping. Replenish Your Body- Refilter Your Health with  OrganicGreek.com  Vitamin Bottles, Vitamins and Herbs. Become a  WebFans  Creator and Influencer.
Damon Albarn apologizes after comment Taylor Swift 'doesn't write her own songs' went viral