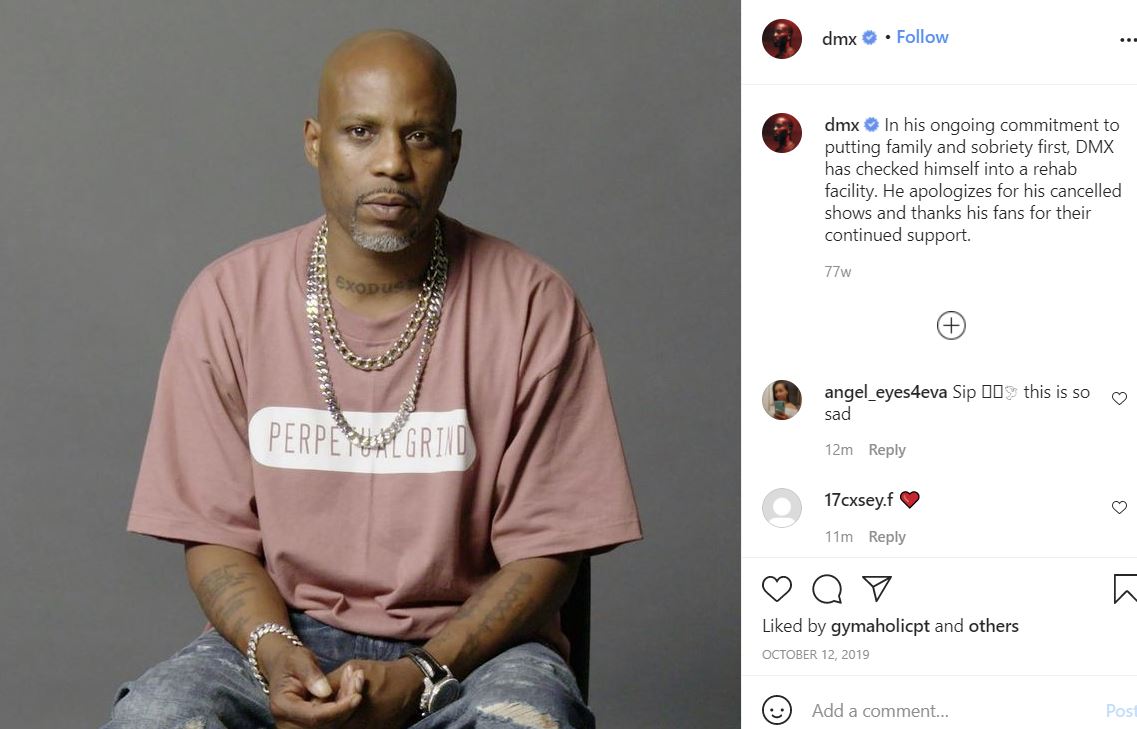 Rapper DMX passed away today at a White Plains hospital in New York  after suffering a heart attack.  "We are deeply saddened to announce today that our loved one, DMX, birth name of Earl Simmons, passed away at 50 years old at White Plains Hospital with his family by his side after being placed on life support for the past few days," they wrote in a statement.
After being admitted into the hospital DMX was reportedly without oxygen for approximately 30 minutes he was then resuscitated and placed on life support. On Wednesday, DMX was still on life support and still in a coma. lab tests revealed a non-functioning brain activity following the heart attack which determined the family's decision regarding his life support  There have been no confirmations that the heart attack was due to any drug overdose.
This past Monday DMX was still on life support and fans gathered around outside the hospital showing support with a vigil. DMX's ex-wife Tashera Simmons and his fiancée Desiree Lindstrom were also in attendance.
On Wednesday, DMX remained on life support as he was still in a coma, five days after he was admitted at White Plains Hospital. Throughout the day, the late rap icon underwent a series of tests that revealed his level of brain function and activity following his heart attack and ultimately determined his family's decision regarding his life support.
DMX rose to start him in the 1990s. the rapper has always been public about his substance abuse. DMX was abused physically from one of his mother's boyfriends. He also suffered very severe bronchial asthma throughout his childhood.
DMX released his third and best-selling album " And Then There Was X", on December 21, 1999. His third album made number one on the Billboard 200. Its most popular single, "Party Up", became his first Top Ten hit on the R&B charts.
DMX was featured in many movies such as Belly, Romeo Must Die, Exit Wounds, Cradle 2 the Grave and Last Hour.
DMX is survived by his mother, his children, and their mothers.
Photo Credit Instagram