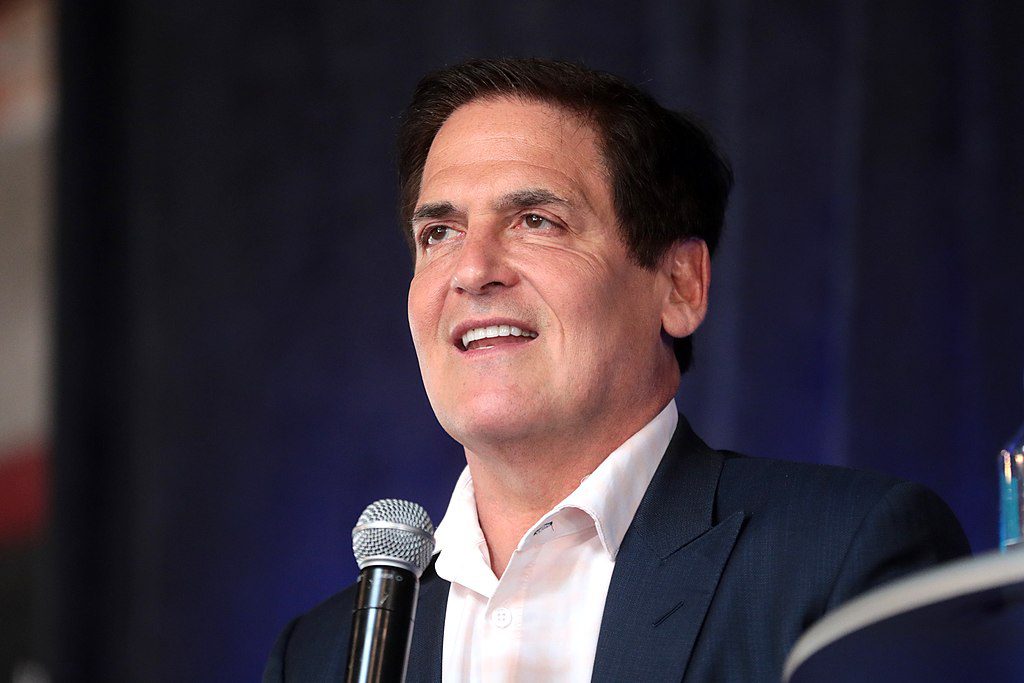 Billionaire entrepreneur Mark Cuban, known for his role on Shark Tank and as the owner of the Dallas Mavericks, was in the midst of an online debate about vaccines. The argument involved prominent figures and revolved around a challenge posed by Joe Rogan, a popular podcast host, to Dr. Peter Hotez, an expert in tropical medicine and pediatrics.

The brawl on the popular short messaging platform originated when Joe Rogan invited Dr. Hotez to debate vaccines on his show after the doctor shared a Vice article criticizing Rogan's spread of vaccine misinformation.
Way to talk in generalities Joe. Not saying there aren't a lot of fucked up things about pharma. That's why we created https://t.co/jYSNkP7amr. But to ignore that the same industry has saved who knows how many lives is bullshit and you know it.
It's also disrespectful to all… https://t.co/bUawoBgbH6

— Mark Cuban (@mcuban) June 18, 2023
The article came after a previous episode of Rogan's show featured Robert F. Kennedy Jr., a vocal vaccine skeptic.

Dr. Hotez, dean at the National School of Tropical Medicine at Baylor College of Medicine, became a trending topic on the social media platform after engaging in an online spat with Rogan. The argument gained significant attention after Rogan offered Dr. Hotez $100,000 to debate Robert F. Kennedy Jr. on his podcast. Rogan challenged Dr. Hotez after the doctor criticized the interview with Kennedy, who continued to promote the discredited claim that vaccines cause autism.
OrganicGreek.com Vitamin Bottles. Hydrogen Alkaline Generator Water + Filter 4 in 1 Design 500mL (16.9 FL OZ) for Only $8.99

Musk joined the debate indicating Dr. Hotez may have known he was wrong. Dr. Hotez responded by highlighting the devastating impact of anti-vaccine disinformation during the COVID-19 pandemic. Billionaire investor Bill Ackman unexpectedly offered to add $150,000 to Rogan's wager, increasing the charity donation to $250,000.

Amidst the exchange, Mark Cuban, the owner of Cost Plus Drugs, a company focused on reducing the cost of generic drugs, expressed his opinion. He acknowledged the problems within the pharmaceutical industry but criticized Rogan and Musk for disregarding the countless lives saved by the same industry. Cuban defended the researchers, doctors, and medical professionals who dedicate their lives to saving people, including Dr. Hotez and others who support vaccines.

Cuban also criticized Rogan and Musk, stating that their accounts on the message streaming had become representative of the mainstream media's flaws. He accused them of being driven by self-interest and claimed that they were no different from the mainstream media they often criticize.

The online tussle revolved around Rogan's challenge to Dr. Hotez regarding vaccines, with the celebrity star expressing his support for the medical community and criticizing the two for their views and platform usage.
14k White Gold 1/4 Carat 4 Prong Solitaire Created White Diamond Stud Earrings $69
Celebrity News Update. Premier Jewelry designer and manufacturer fashion house ParisJewelry.com has started manufacturing a new custom line of celebrity jewelry designs with 30% Off and Free Shipping. Replenish Your Body- Refilter Your Health with OrganicGreek.com Vitamin Bottles, Vitamins and Herbs. Become a WebFans Creator and Influencer.
Harry and Meghan Markle end Archetypes podcast featuring celebrity stars deal with Spotify