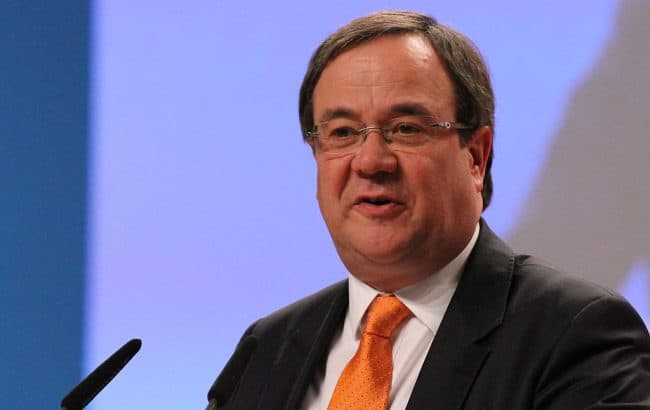 On Saturday, the German ruling party CDU picked Armin Laschet as its new chairman. He could replace Angela Merkel as German chancellor in the elections next year as Merkel has said that she will not run for a fifth term.
The CDU has to do really well in the March 14 state elections to retain the post of Chancellor or else CSU candidate Markus Soder, who is more popular, could become the CDU/CSU candidate for the chancellor's post.
Armin Laschet is the prime minister of Germany's federal state with the highest population, the North Rhine- Westphalia region. He won 521 – 466 against conservative rival Friedrich Merz. The pandemic forced the vote to go online.
According to a Reuters translation he said that he wanted to do everything to stay together this year and to make sure that the next German chancellor would be from the CDU/CSU union. This 1961 born German had said that he would keep the CDU "in the middle of society," which is a continuance of Merkel's policies.
A trained lawyer and journalist, who was first elected to the Bundestag, the German Parliament in 1994,  is likely to continue with climate change and other major policies of the present regime. He is also a Catholic making him acceptable in Christian circles. He is a liberal and is popular with immigrants. He is popular across Germany with the Greens and the FDP.
However, he may face competition within his own party, as Jens Spahn the health minister may join the race to compete for post of chancellor and so would Markus Soder, the extremely popular prime minister of Bavaria.