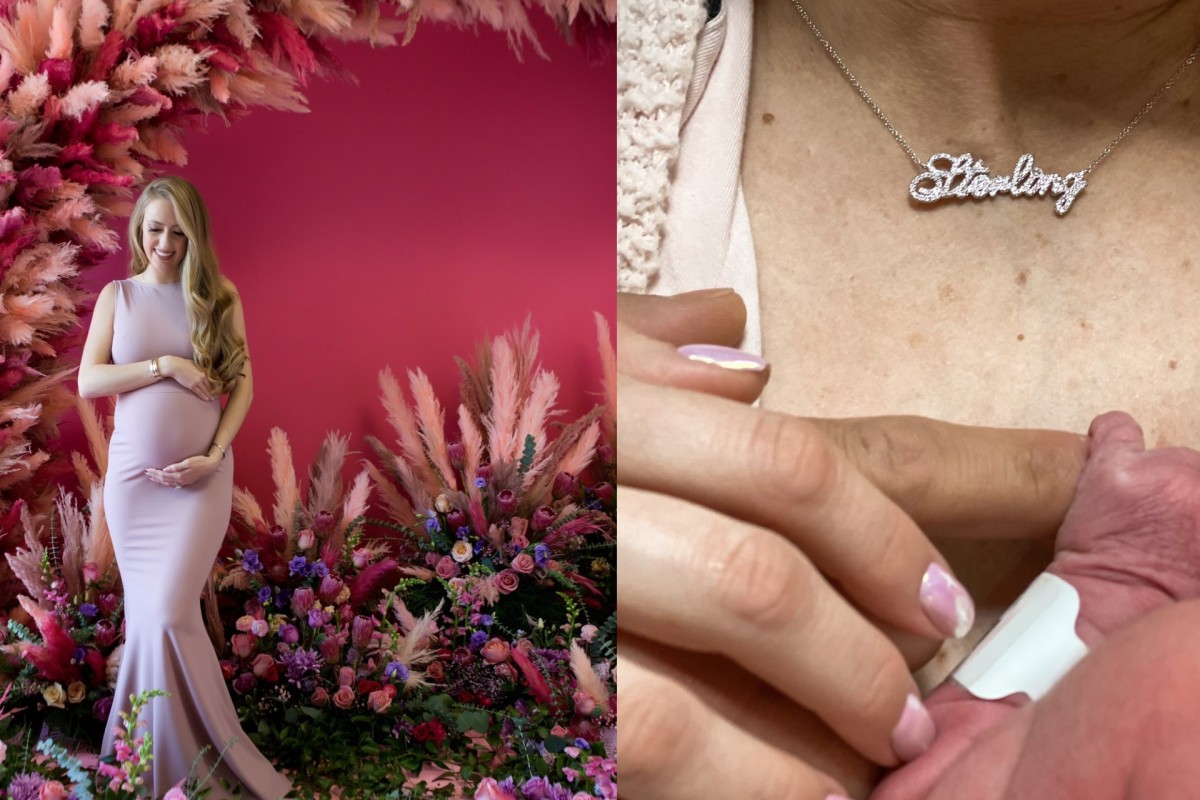 Kansas City Chiefs quarterback Patrick Mahomes and fiancé Brittany Matthews are now parents of their first kid, a baby girl named Sterling.
The twenty-five year old QB had got engaged to his 25-year old high school sweetheart Brittany last year. They have dated from the time they were students at Whitehouse School in Texas and attended their prom in 2013.
On Sunday, Mahomes introduced his daughter to the world with a photo of his baby holding on to his finger, while her mother's hand rested on the top. Brittany wore a shiny necklace with her first born name "Sterling" on it.
He also mentioned her name as 'Sterling Skye Mahomes' and said that she was born on Saturday and that she weighed 6lbs and 11oz.
Well wishes and congratulations poured in for the new parents from family, from team mates, from friends and from followers.
On Sunday, Patrick's younger brother Jackson posted a welcome for his niece on Instagram Stories. He said that he was happy for both of them and couldn't wait for all the adventures and happy times and posted his love for all three of them. He made a prediction that Patrick would be the "best dad" and Brittany would be the "best mom."
The Texan and his team Kansas City Chiefs collected their rings for Super Bowl 2020. This was followed by his engagement to Brittany Matthews, his longtime sweetheart, at the Arrowhead Stadium.
Last fall, Patrick told The Drive that he was comfortable in the role of a family man, awaiting the birth of their child.
In December he told KSCP 610 Sports Radio that year 2020 was a difficult one but became special for two reasons: his engagement and his Super Bowl victory. He added that "being able to be a dad and being able to be married soon" are things that change lives and are "bigger than football."
This year, Mahomes, who has signed a 10-year, contract with the Chiefs for $503 million, and his team played at the Super Bowl 2021. However, Tom Brady's Tampa Bay Buccaneers played better and won the Super Bowl rings.
Mahomes has said that he wants to do whatever he can "to make our little girl's life as best as it can possibly be."