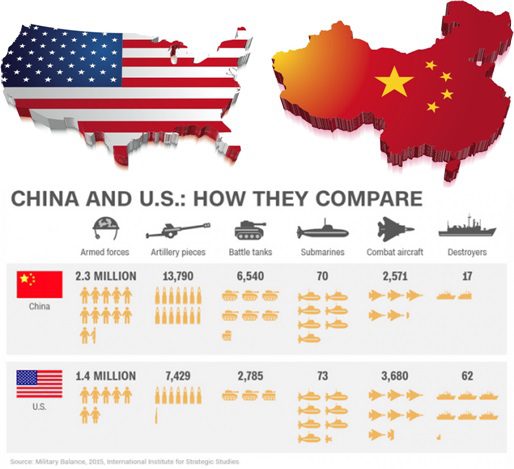 CWEB.com – Live statement by Chinese military officials. "China has no interest in any form of cold war, nor are we interested in playing a role in a Hollywood movie written and directed by certain U.S. military officials," spokeswoman Hua Chunying said.
"This time they have focus their aim at Asia Pacific with the purpose of deploying large amount of advanced weapons in the region by creating excuses," she said.
"I want to say that in a globalised world today the cold war mentality will lead nowhere and yield no result. China has no interest in form of cold war and has no interest in playing a part in the Hollywood blockbuster directed by people form the US military. China will firmly oppose and we will not deter and terrified by any action that may damage China's territorial sovereignty and security," she said.
[youtube https://www.youtube.com/watch?v=65u3mwE7Skc]

Get a chance to win a free movie or a concert ticket when you vote for the celebrity or movie we review on CWEB.com