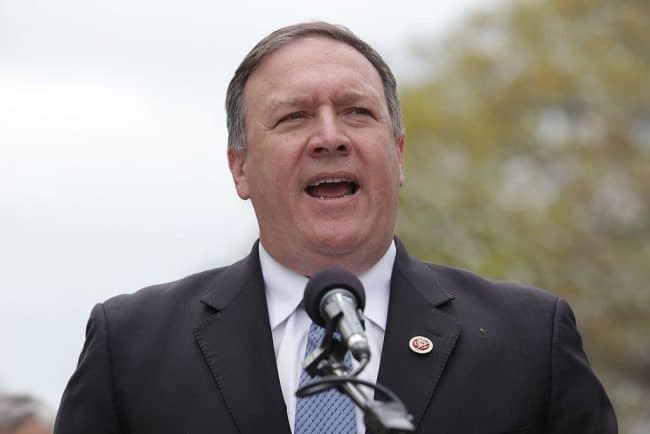 Almost 30 administration officials from the Trump era have been hit by sanctions imposed by the Chinese government.
The Chinese government released a statement within a few minutes after Joe Biden was sworn in as President where Beijing put travel and business restrictions on several high-ranking officials. Although the sanctions are symbolic, they display the antipathy the Chinese have towards the Trump administration.
Some of the officials who have held high office in Trump's administration and have been banned are as follows:
Mike Pompeo — Secretary of State
Robert O'Brien — National Security Adviser
Kelly Craft — U.N. Ambassador
Peter Navarro — Trump's economic adviser
David Stilwell — Top diplomat for Asia
Alex Azar — Health and human services secretary
John Bolton — Former national security adviser
Stephen Bannon – Strategist
The Trump administration had been putting pressure on China from the past year. They had increased both economic and political sanction in the recent past. Beijing released this list after Mike Pompeo's final strike on Tuesday, when he called China's repressive and restrictive actions against Muslim ethnic minorities a "genocide." This could lead to additional sanctions against the Chinese.
The Trump administration had also sanctioned several Chinese officials for their activities in Taiwan, Tibet and Hong Kong as well as their alleged military incursions on the South China Sea. The foreign ministry statement said that these officials had interfered in the internal matters of their country and had "seriously disrupted China-U.S. relations."
The Biden administration has called China's sanctions "unproductive and cynical." In fact, this latest action by Beijing may bring the Democrats and Republicans together as the personal and professional attacks on American administrators has not gone down well with both the Republicans and the Democrats.
The Democrats have not overturned Trump's Chinese policies. Biden's choice to succeed Pompeo, Anthony Blinken, has already indicated that he is in tune with Pompeo's assessment and that the nation could formulate a bipartisan policy to tackle Beijing.
Sources said that personally these officials from Trump administration would most likely be amused by the sanctions and restrictions and that Mike Pompeo, who is the former Secretary of State and well as the former director of CIA could even wear the sanctions as a badge of honor.