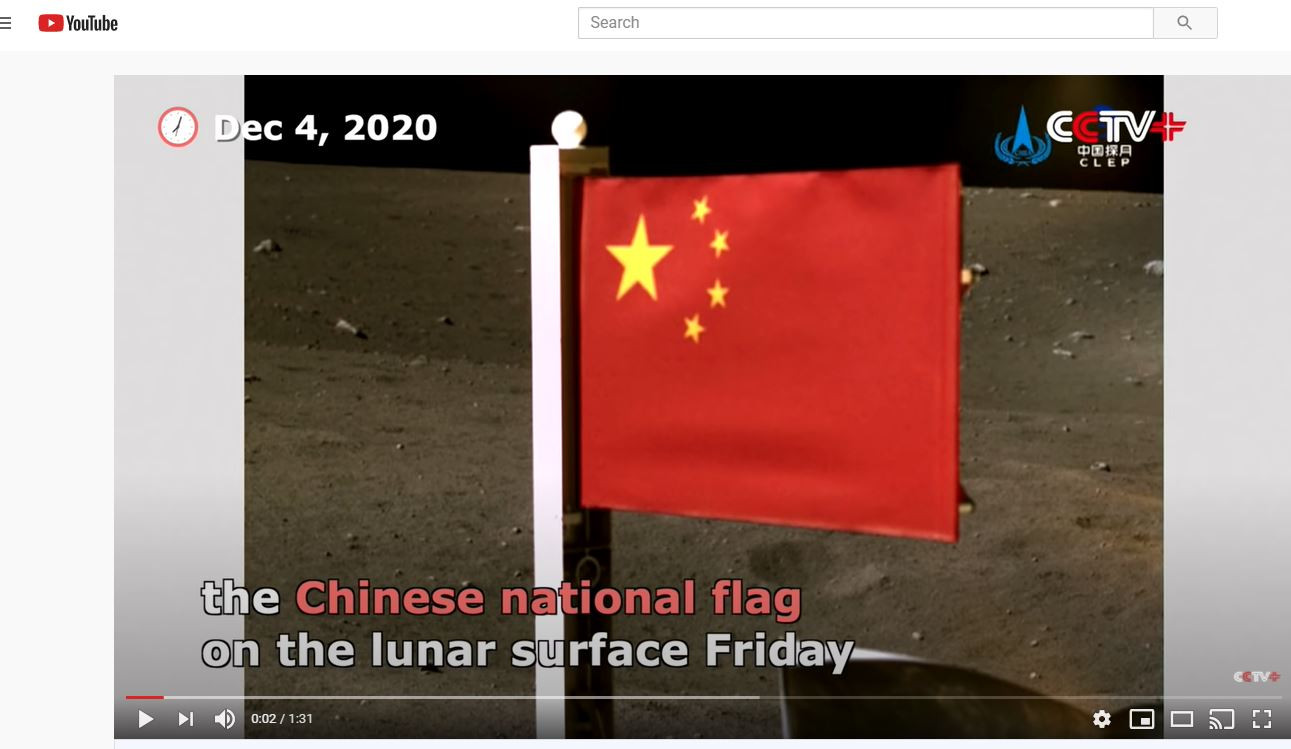 In a symbolic statement showing its intentions of space rivalry against the US, China has flown its flag on the moon. This comes 51 years after America first planted its flag on the moon through its Apollo missions.
 The Flag was attached to the spacecraft Chang'-e 5. The spacecraft is making its way back to earth after visiting our only natural satellite. Beijing released a picture of the fabric flag holding still on the windless lunar surface. The flag weighs 0.4 ounces.
 Raising a flag on the moon is a difficult feat. The Apollo missions had successfully placed six American flags from 1969 to 1972. This Chinese achievement may be another flashpoint in the growing rivalry between China and America.
 The Chang'-e 5 spacecraft is named after the mythical Chinese goddess of the moon. It left the moon on Thursday, 3pm, GMT. This is the first time a Chinese spacecraft has successfully taken off from an extraterrestrial body.
 The spacecraft is bringing back lunar rocks and soil. This is the first mission to bring these samples in decades. The Soviet Union's Lunar24 project in 1976 was the last mission to do so.
 Source Daily Mail