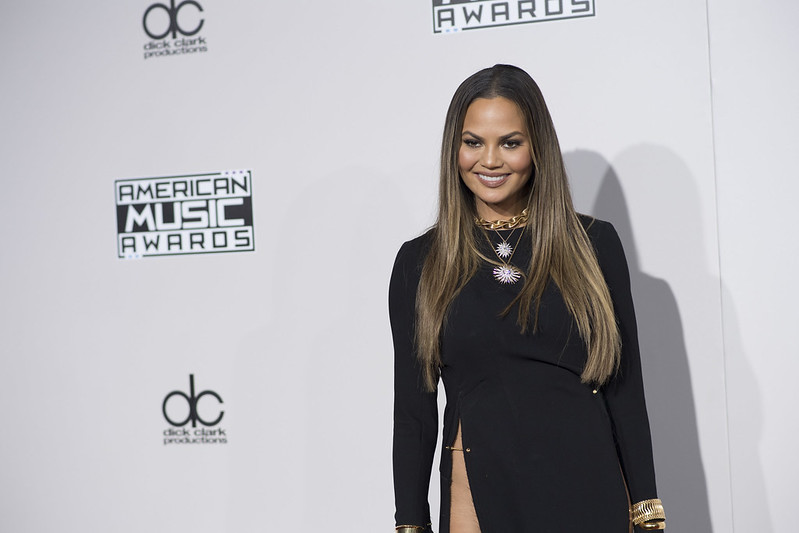 Chrissy Teigen shared a photo of an allergic reaction that made her lips swell up while getting a lip filler procedure in a makeup free selfie on Instagram.She stated : "It happened after I bit the skin of a suspicious orange. Maybe pesticides on the outside? I look like a juicy blow-up doll, freshly unpacked." She did however say that she ate the skin of an orange and that may have caused the reaction.
Chrissy has always shared good and bad moments of her life on her social media and stays really close with her fans.
View this post on Instagram
Her relatability  quality turned her cooking passion into a multi-million-dollar brand. Chrissy was writing for her So Delushious! food blog, where she discovered her passionate and outspoken voice. An editor at Clarkson Potter offered her a cookbook deal.
"My editor approached me via direct message on Twitter almost three years before I even was interested in doing a cookbook," said Teigen, 32. "I was like 'Oh, I don't really have the credibility yet. I really want to explore this and see if I even like it."
Chrissy has her own line of cookware sold at Target, the kitchen & tabletop collection designed by Chrissy Teigen has everything you need to prep, cook and serve when entertaining friends and family.
We are sure Chrissy is feeling a lot better from the love letter that John Legend gave her on Instagram for Valentines Day.
View this post on Instagram